HOW CAN WE SERVE YOU?
Let our experienced Colorado Springs professionals provide the skills to meet your commercial landscaping needs.
Request a free proposal
Commercial Landscaper Enhancements In Colorado Springs, CO
Serving Properties in Colorado Springs, Manitou Springs, Calhan, Woodland Park, Monument, Palmer Lake, Ramah, Eastonville, and the Surrounding Communities
Your Colorado Springs Landscaper Management Experts
If you're looking for the premier provider of commercial landscaping services in Colorado Springs look no further than Jeff Weinzierl and his team of landscaping experts. Our team at U.S. Lawns has decades of experience providing a full-suite of landscape management services to commercial properties throughout Colorado Springs, Manitou Springs, Woodland Park and Monument.
Our specialty is in providing basic lawn care but we're able to offer so much more. Beyond mowing, weed control and basic turf care we also offer irrigation and water management services, snow plowing and ice management and landscape enhancements. We can also take care of a full-scale landscape renovation if that's what you're in need of.
Our team is able to customize a landscape management plan to meet your exact needs and budget regardless of if you have one location or multiple locations throughout the city. So contact us today to learn more or get a free proposal.
Contact Us
U.S. Lawns – Colorado Springs
Team 381
211 Crystal Hills Blvd
Manitou Springs, CO 80829

LAWN MAINTENANCE & GROUNDS CARE – Colorado Springs – TEAM 381

Colorado Springs is the largest city by area in Colorado and is one of the centers of industry and economy in the east central region of the state. The city relies heavily on the defense industry for its economy, with some of the largest employers coming from the military.
In keeping with the clean and orderly vibe of the city, commercial establishments strive to maintain business spaces that are kempt and professional-looking. U.S. Lawns can help with this because we offer comprehensive commercial landscaping services in Colorado Springs, CO for clients looking to impress customers with attractive landscapes. Using the latest landscaping tools and techniques, we're able to create customizable service plans that addresses your business's specific landscaping issues.
ABOUT THE OWNER
Alex Weinzierl & Jeff Weinzierl
[email protected]
[email protected]

Jeff and Marlene Weinzierl, with their sons Alex and Justin, operate two offices in Colorado servicing Douglas and El Paso Counties, along with neighboring cities.
U.S. Lawns in YOUR Community
You'll find every U.S. Lawns owner in the community, helping to make the places we live a little better for us all. From charities to golf tournaments to volunteer work, we're active in giving back to our neighbors.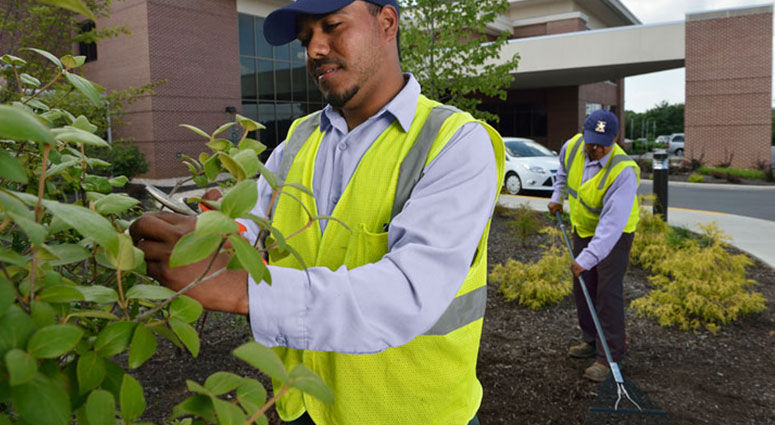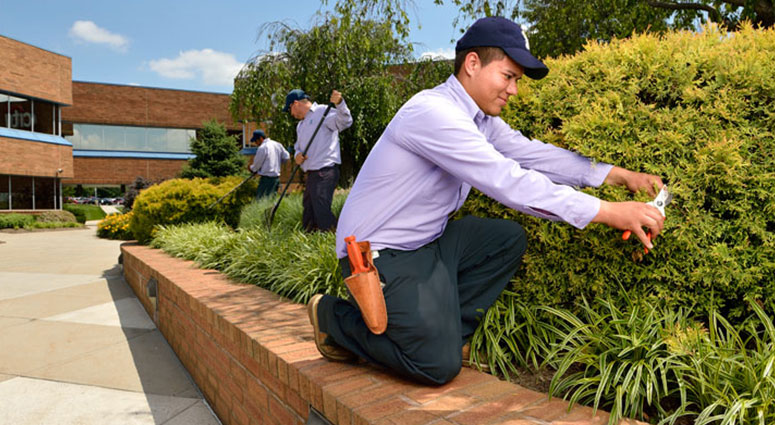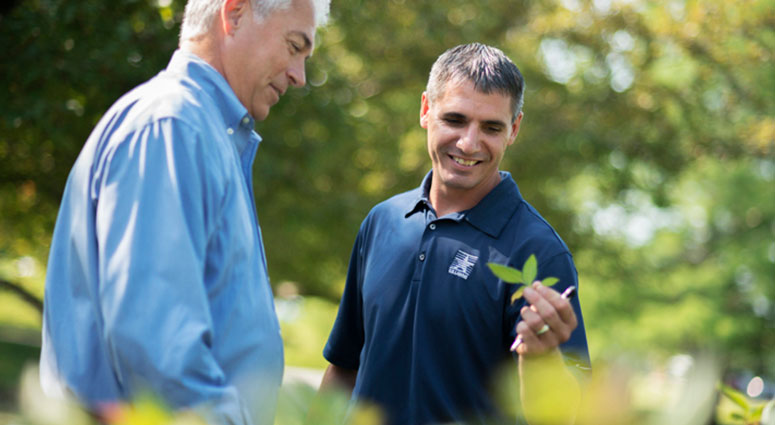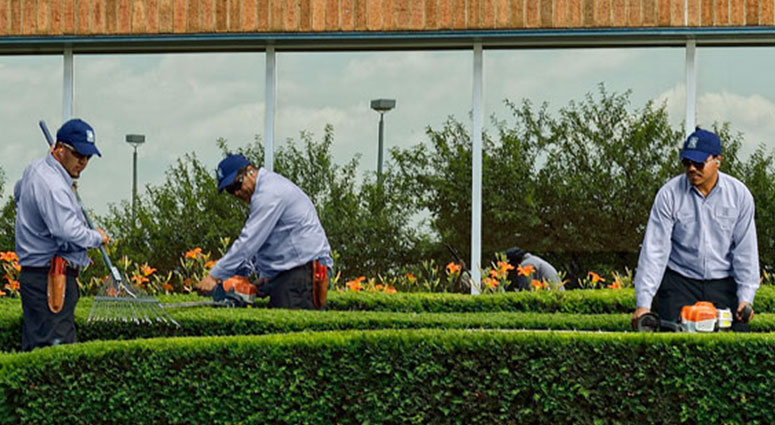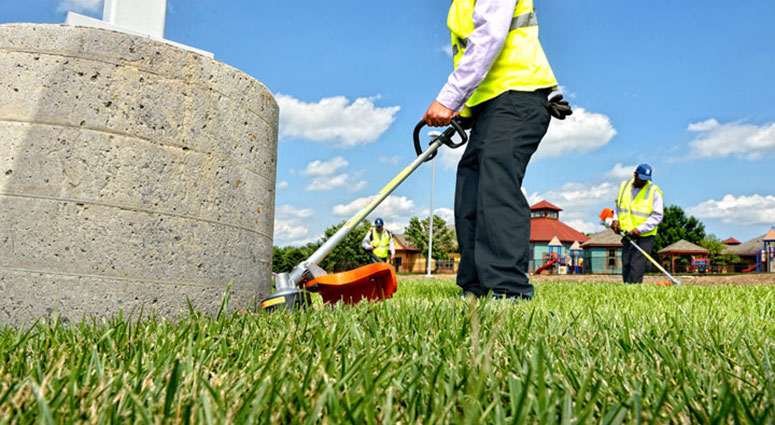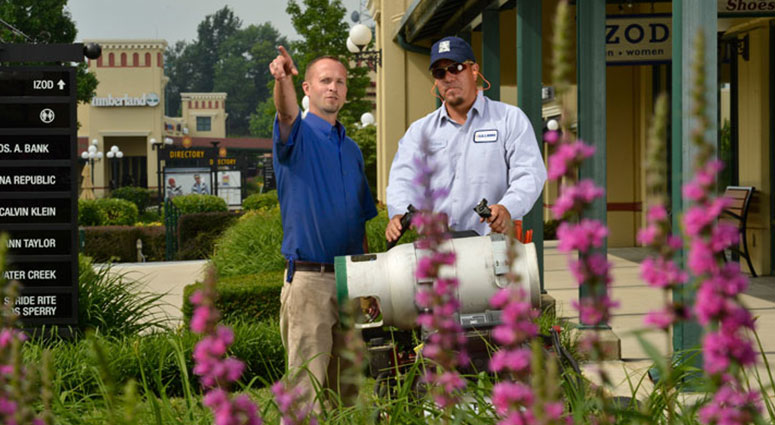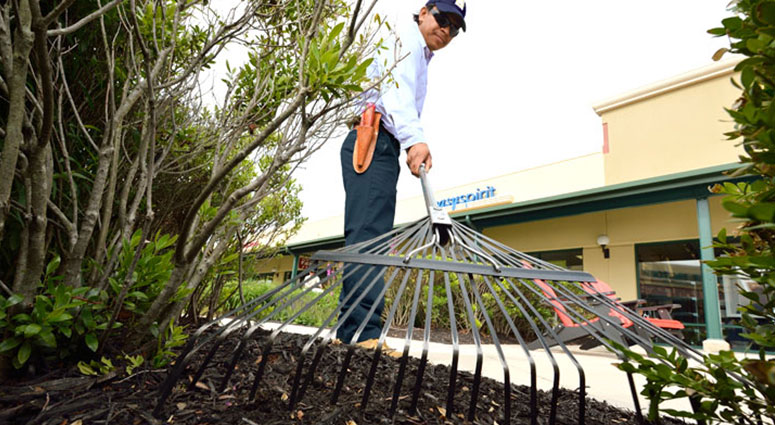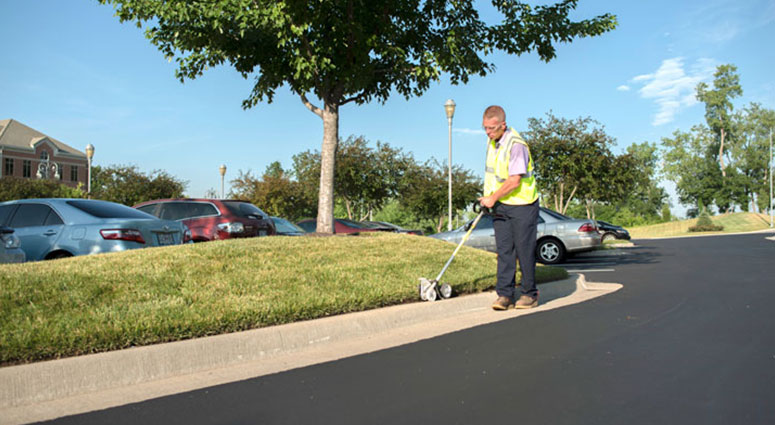 We serve businesses in the following zip codes:
80863, 80809, 80118, 80829, 80133, 80132, 80904, 80906, 80921, 80840, 80919, 80907, 80905, 80903, 80918, 80920, 80910, 80909, 80908, 80917, 80916, 80915, 80923, 80924, 80922, 80106, 80929, 80951, 80927, 80938, 80939, 80831, 80930, 80808, 80864, 80832, 80835, 80833
Commercial Lawn Care in Colorado Springs , Colorado
Manitou Springs, CO is one of the most popular tourist destinations in the state of Colorado, thanks to the numerous adjoining small shops, restaurants, and pubs in the downtown area.
This eclectic mix of buildings contributes to the city's unique charm – and commercial establishments in the area must do their best to maintain the individualism the city holds. To help with this, U.S Lawns offers high-quality commercial lawn care in Manitou Springs, CO. Our services enable commercial establishments to boast a safe and beautiful front on their business property.
With our in-house team of lawn care specialists, we can provide commercial clients in Manitou Springs a variety of lawn care services, from basic maintenance to advanced services like irrigation and hardscape installation.