HOW CAN WE SERVE YOU?
Let our experienced Orlando Northwest professionals provide the skills to meet your commercial landscaping needs.
Request a free proposal
COMMERCIAL LANDSCAPING SERVICES IN Orlando Northwest, FL
Serving Properties in Northwest Orlando, Winter Garden, Apopka, Tangerine, Maitland, Ocoee, Wekiva Springs, and the Surrounding Communities
Your Orlando Northwest Lawn Care & Landscape Management Experts
U.S. Lawns of Orlando Northwest offers businesses and commercial establishments year-round full-service commercial landscape management plans. No matter the size or unique needs of your landscape we can put together a customized plan so that your landscape can thrive, and unlock all of its potential.
At U.S. Lawns of Orlando Northwest we are solely focused on serving commercial properties. Our expert team offers basic landscape maintenance and lawn care services such as mowing, weed control, pest control, and re-seeding. We also offer more advanced landscaping services like irrigation design, repair and maintenance, landscape enhancements, hardscaping design and installation, as well as ornamental tree and shrub care.
We service commercial properties in Northwest Orlando, Apopka, Winter Garden, Tangerine, Maitland, Wekiva Springs, Ocoee, and the surrounding communities. Contact U.S. Lawns of Orlando Northwest today and we'll help you find the right solutions to your grounds care issues.
Contact Us
U.S. Lawns – Orlando Northwest
Team 667
161 N. Cypress Way
Casselberry, FL 32707

LAWN MAINTENANCE & GROUNDS CARE – Orlando Northwest – TEAM 667

The city of Orlando is one of the major hubs of industry, economy, and tourism in the entire southeastern coast of the United States. It is one of the most important cities in the state and is home to numerous businesses. Northwest Orlando is located only 5-10 minutes away from the downtown district, yet it showcases a very different side of The City Beautiful.
Dominated by retail and commercial businesses, Northwest Orlando is the perfect balance between suburban apartments and a healthy business community. As such, commercial establishments in the area should strongly consider the way their frontage looks. U.S. Lawns' commercial landscaping services in Northwest Orlando, FL helps local businesses maintain landscapes that are aesthetically pleasing and professional looking.
ABOUT THE OWNER
Erik Subh
Erik and Hannah Subh operate three U.S. Lawns territories covering Kissimmee, East and Southeast Florida. With nearly two decades of experience in the green industry, Erik is passionate about landscaping. He and Hannah are both dedicated to building strong relationships with customers and employees alike.
This commitment continues to prove successful, as demonstrated by the loyalty they receive from their clients as well as their hard working team. In their free time, Erik and Hannah enjoy being outdoors - the beach, camping, canoeing, and playing with their rescue dog, Nala. They love to observe the outdoor landscape in all aspects of life.
General Manager
U.S. Lawns in YOUR Community
U.S. Lawns Team 641 in Orlando is dedicated to beautifying the Florida community in which they live and operate each and every day. They are proud supporters of the Apopka Fire Department and Give Kids the World charity. U.S. Lawns of Orlando Northwest also takes pride in supporting Orlando area residents through the many employment opportunities they offer.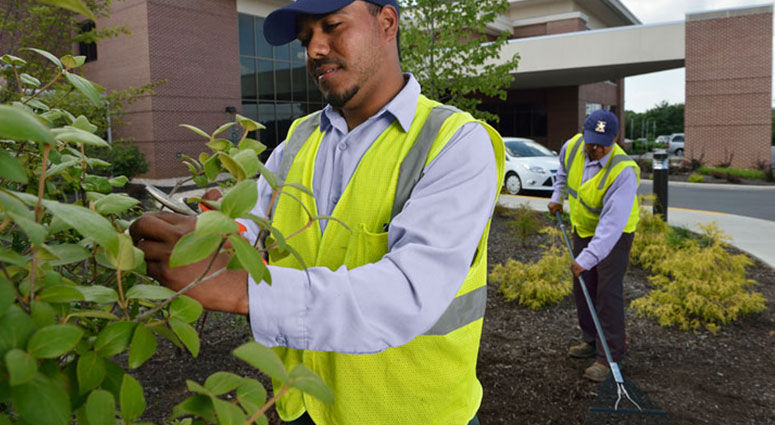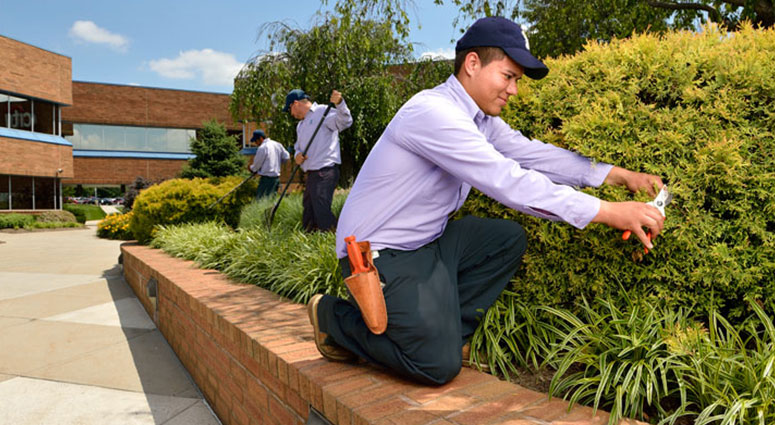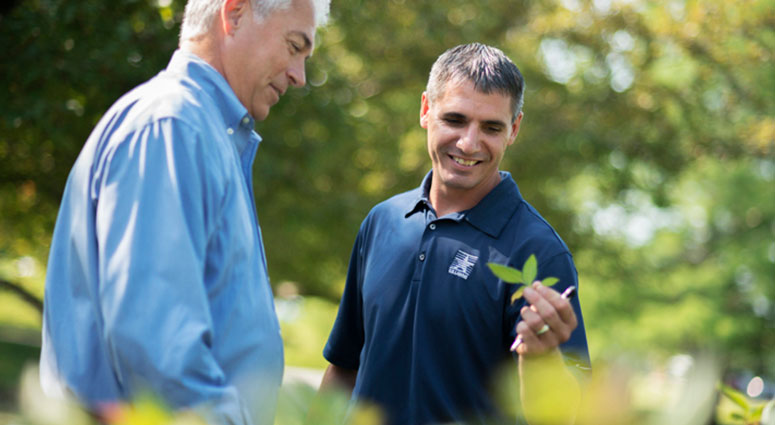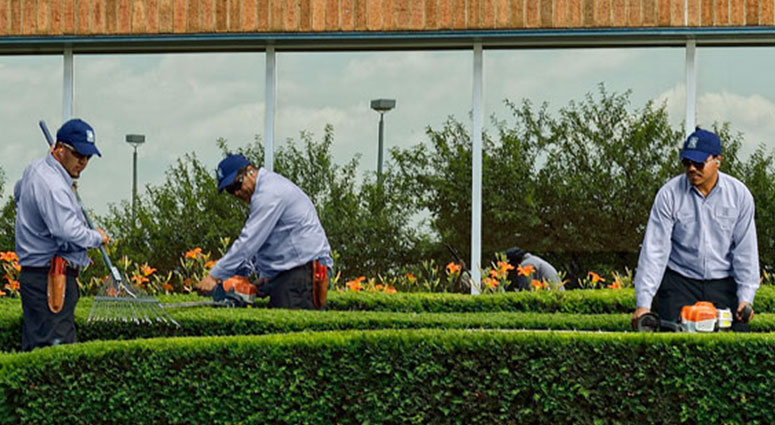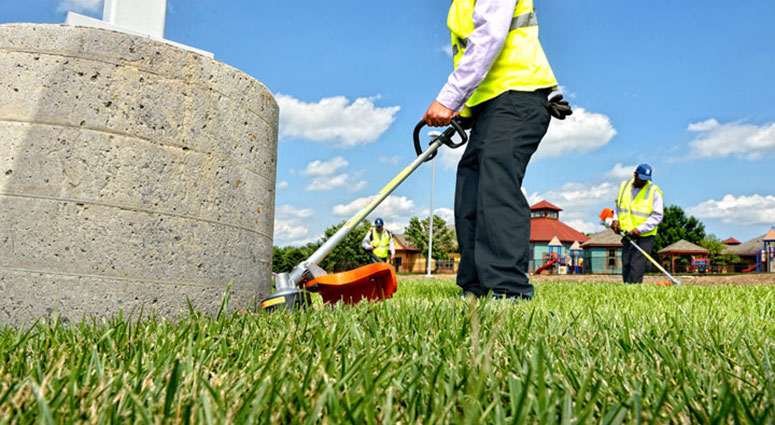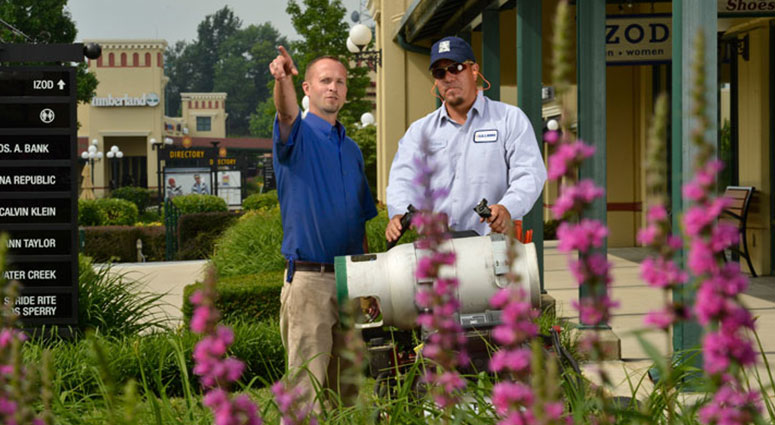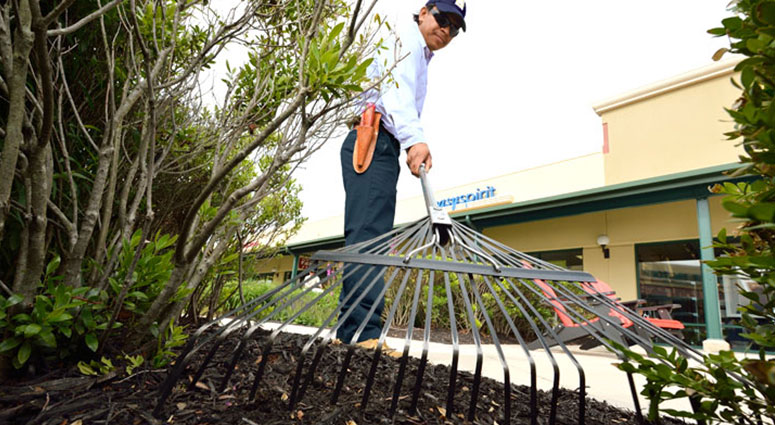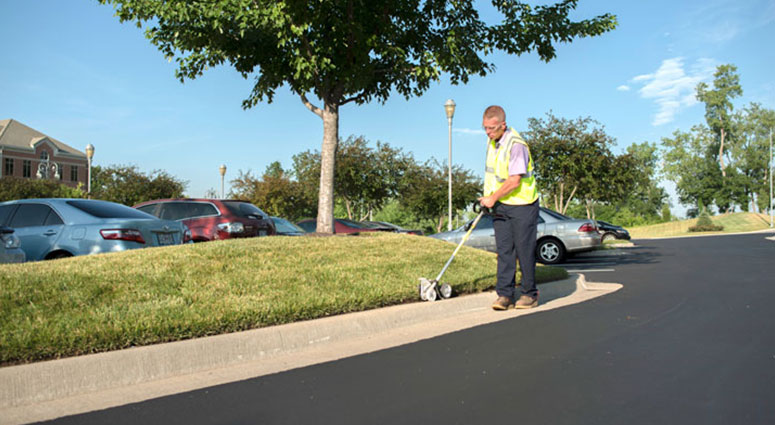 We serve businesses in the following zip codes:
32703, 32712, 32714, 32746, 32751, 32757, 32771, 32776, 32778, 32779, 32789, 32798, 32801, 32804, 32808, 32810, 32818, 34705, 34756, 34760, 34761, 34787
Commercial Lawn Care in Orlando Northwest , Florida
Despite being Orange County's second largest city, Apopka, Florida, has been able to maintain its small-town feel by preserving a number of historic buildings, all while encouraging a healthy local business community. With Apopka now becoming more accessible, thanks to the completion of various infrastructure projects like highways and a new city center, the area is expected to generate jobs and grow the local economy. To help with this, commercial establishments in the locale should do their part to attract more investors by maintaining property frontages that are dynamic and professional looking. U.S. Lawns of Orlando Northwest can help with that.
Our commercial lawn care and landscaping plans in Apopka, FL, are fully customizable so that our clients get appropriate solutions for their specific landscaping issues.