HOW CAN WE SERVE YOU?
Let our experienced Anniston professionals provide the skills to meet your commercial landscaping needs.
Request a free proposal
COMMERCIAL LANDSCAPING SERVICES IN Anniston, AL
Serving Properties in Anniston, Gadsden, Piedmont, Walnut Grove, Sardis City, Etowah County, Calhoun County, Talladega County, and the Surrounding Communities
Your Anniston Lawn Care & Landscape Management Experts
U.S. Lawns of Anniston and owners Tony and Carmen Diaz are your complete landscape management service providers. Together with our expert team, we have decades of experience in the region, and we know exactly what your commercial landscape needs in order to thrive and attract new customers.
From general lawn care to turf maintenance, to landscape enhancements and renovations, and even irrigation maintenance and repair services, we provide a full-suite of commercial landscaping services, allowing you to work with a single service provider who is able to take of all of your needs.
Our local expert Anniston team looks forward to customizing a landscape management program that meets the exact needs of your property's unique landscape. Our services are available to commercial establishments in Anniston, Gadsden, Piedmont, Walnut Grove, Sardis City; the counties of Etowah, Calhoun, as well as Talladega, along with the surrounding communities. Contact U.S. Lawns of Anniston today to learn more and request a free proposal.
Contact Us
U.S. Lawns – Anniston
Team 388
1414 Golden Springs Road #315
Anniston, AL 36207

LAWN MAINTENANCE & GROUNDS CARE – Anniston – TEAM 388

Atlanta newspaperman Henry W. Grady once called Anniston, Alabama "The Model City." He came up with the moniker given the city's prime location on the slope of Blue Mountain as well as the careful urban planning that made the city what it is today. The locale lives up to its nickname, being one of two principal cities in the Anniston-Oxford metropolitan area.
Situated in the second-most populated metropolitan area in Northeast Alabama — next only to Huntsville — Anniston is home to thousands of residents and is the venue of many retail stores and commercial establishments. Moreover, it is an abode for various wildlife species that grow in a lush and healthy natural environment. U.S. Lawns of Anniston helps commercial establishments in the city maintain the vibrant, green environment. For this reason, we provide high-quality commercial landscaping services in Anniston and the surrounding areas. Our landscaping experts customize lawn care solutions based on each client's location and unique terrain concerns. Come to us for full-service grounds care management and lawn maintenance services today!
ABOUT THE OWNER
Tony Diaz & Carmen Diaz
[email protected]
[email protected]

Tony and Carmen, residents of Jacksonville, Alabama own a U.S. Lawns location in Anniston, AL. They served our country through the US Army, completing 38 months of deployments. Now they serve our community by cultivating in their business, customer responsiveness and value driven relationships. In their spare time, Tony and Carmen enjoy family time, walking, and golfing.
U.S. Lawns in YOUR Community
U.S. Lawns Team 388: Almost everybody on the Diaz's team is involved in the community. Professionally, we are members of the Greater Birmingham Apartment Association. Philanthropically, we volunteer, helping local charity groups that include Never Surrender, Venecia Butler Foundation, and Play 4 Reginae.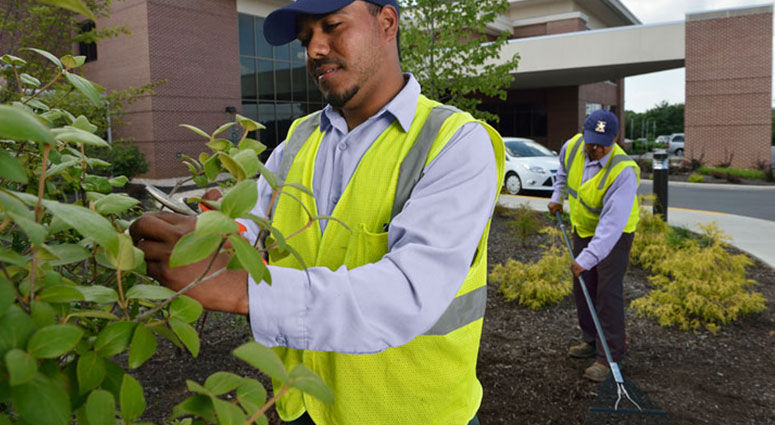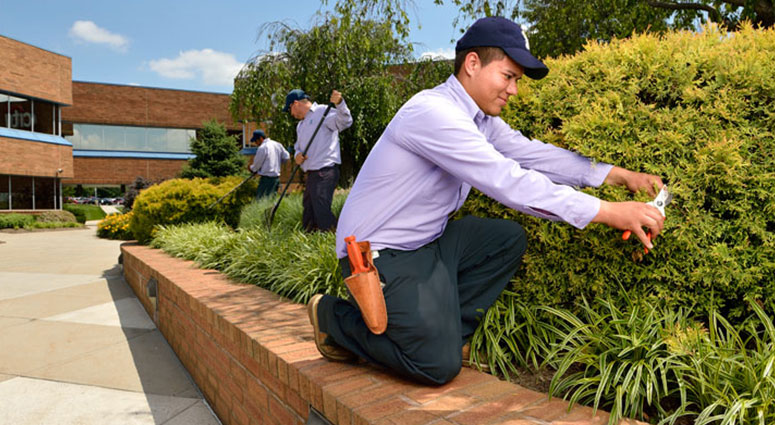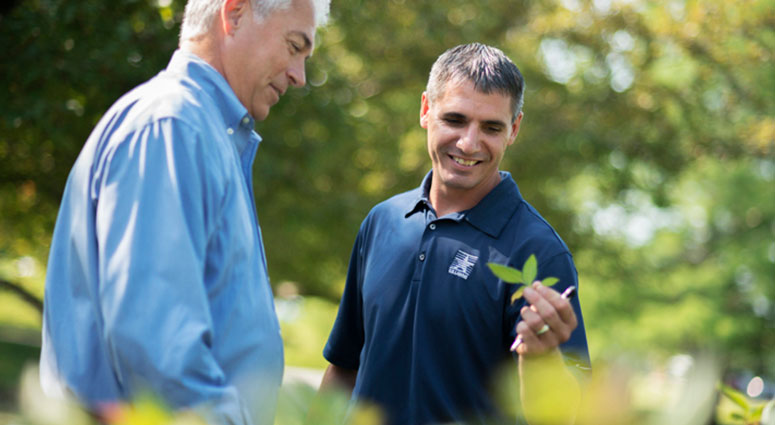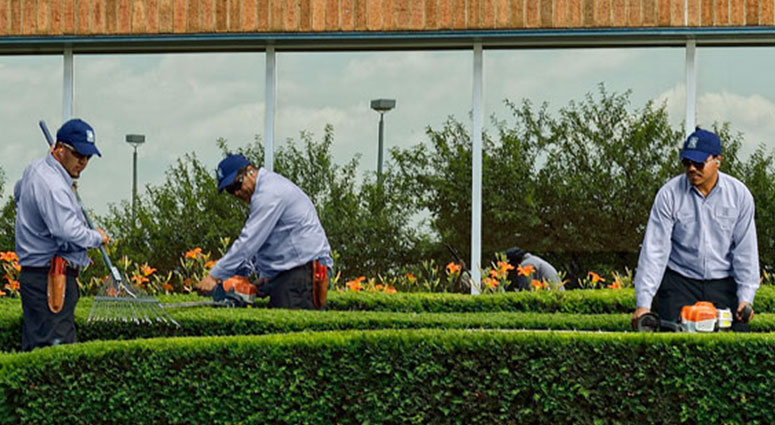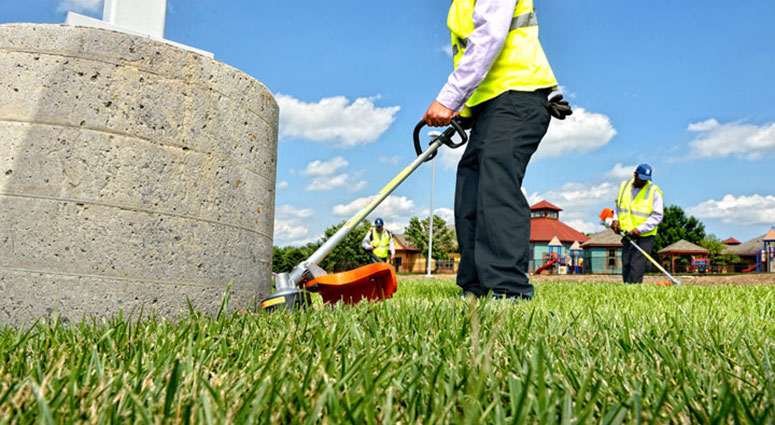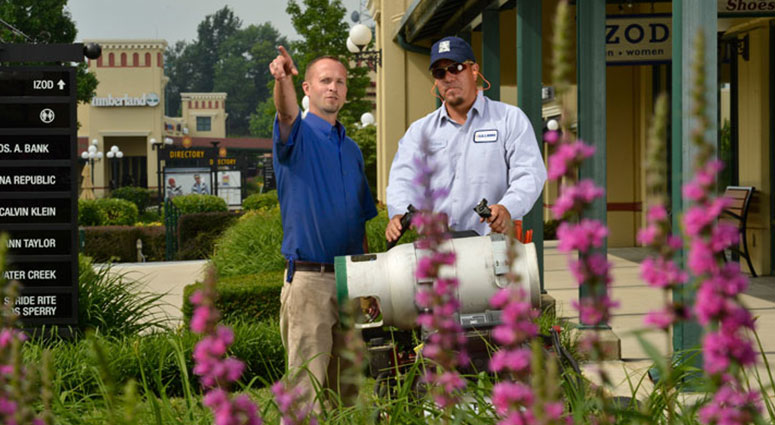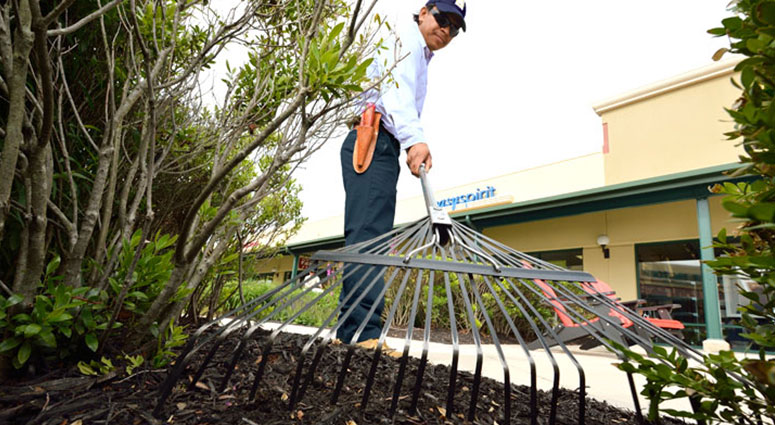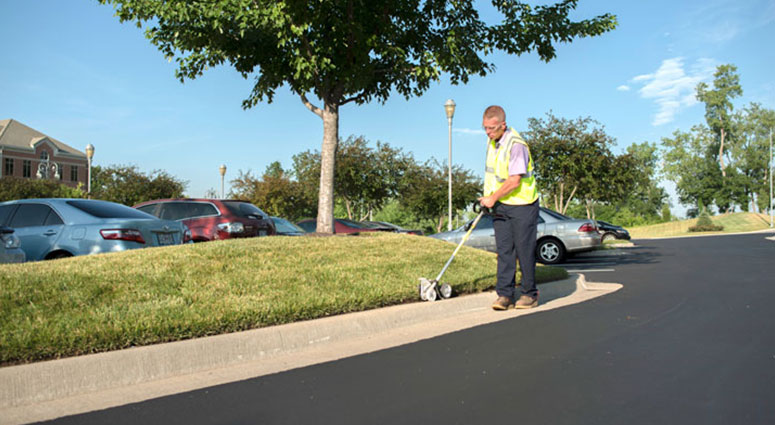 We serve businesses in the following zip codes:
35902 35904, 35905, 35906, 35907, 35952, 35954, 35990, 36201, 36202, 36203, 36204, 36205, 36206, 36207, 36253, 36257, 36260, 36265, 36271, 36272, 36277, 35901, 35903.
Commercial Lawn Care in Anniston, Alabama
Located on the Coosa River, the City of Gadsden serves as the county seat of Etowah County. It was a center of heavy industry — including tire and steel — from the late 1800s up until the 1980s. Despite the decline in the industry, the city worked together and got back on its feet to become the National Civic League's All-America City in 1991. Now, Gadsden is the primary city of the Gadsden metropolitan area and locals continue to work hard for the city's growth and development. U.S. Lawns of Anniston helps with this aspect by providing commercial lawn care in Gadsden so that the owners and administrators of local establishments can focus on growing their business. Rely on our team for high-quality landscape maintenance and improvement, lawn and tree care solutions, and irrigation solutions in Gadsden and the surrounding communities.