HOW CAN WE SERVE YOU?
Let our experienced Northeast Mississippi professionals provide the skills to meet your commercial landscaping needs.
Request a free proposal
COMMERCIAL LANDSCAPING SERVICES IN Northeast Mississippi
Serving Properties in Oxford, Tupelo, New Albany, Corinth, Pontotoc, Olive Branch, Southaven, and the Surrounding Communities of Northeast MS
Your Northeast Mississippi Lawn Care & Landscape Management Experts
​U.S. Lawns of Mississippi Northeast is one of the premier providers of commercial landscape and commercial lawn care services in Oxford and other parts of Northeast Mississippi. We offer our clients a full-suite of landscaping services that includes much more than just basic landscaping and lawn care services. Some of the other services we offer include irrigation maintenance, design and repair services, ornamental tree and shrub care, as well as landscape improvement and renovation services.
Our professional landscape management teams offers top-notch services to clients in Oxford, Tupelo, New Albany, Corinth, Pontotoc, Olive Branch, South Haven, and throughout Northeast Mississippi.
Contact your locally owned and operated U.S. Lawns of Mississippi Northeast, and we'll help you find the most appropriate landscape services for your commercial property.
Contact Us
U.S. Lawns – Northeast Mississippi
Team 093
915 Sam T. Barkley Dr
New Albany, MS 38652

LAWN MAINTENANCE & GROUNDS CARE – Northeast Mississippi – TEAM 093

The city of Tupelo in Mississippi is famous for being the birthplace of Elvis Presley. However, Tupelo has more to offer than just being the cradle of the King of Rock and Roll. Tupelo is home to a variety of industries, such as Toyota Motor Manufacturing Mississippi, Savings Oil Company, Cooper Tire and Rubber Company, and many more.
Aside from its reputation as an industrial hub, Tupelo is also known for the Natchez Trace, a historic forest trail that extends 440 miles, all the way to Nashville, Tennessee. The Trace is known for its breathtaking natural beauty and wildlife. As such, Tupelo has become a popular tourist destination for people looking to explore nature. With tourists coming in from all over the country, commercial properties need to keep their landscapes looking clean, sharp, and well-maintained. Commercial landscaping services in Tupelo, like the ones offered by U.S. Lawns of Mississippi Northeast, help companies boost their curb appeal any day of the year.
ABOUT THE OWNERSHIP
Mike Kirk
Mike Kirk has been working full time in landscaping since 1999. He built his business on referrals, and takes great pride in his accomplishments, crediting his success largely to treating his customers the way he wants to be treated.
Current chairman of U.S. Lawns' Advisory Council, Mike has served as a member since 2009. To round out his industry experience, Mike holds a Landscape Gardener's License, and a Horticultural Weed Control License, both issued by the Bureau of Plant Industry of the State of Mississippi. In his off hours, he likes spending time with his wife, children and grandchildren, as well as fishing, hunting and otherwise enjoying the great outdoors.
U.S. Lawns in YOUR Community
U.S. Lawns Team 093 serves the community as a member of the Union County Development Association, and the Community Development Foundation, as well as being very active in Business Networking International. Mike also serves as chairman of their local school's endowment for education, raising money to fill the gap left by state and federal government funding to award grants annually, based on the needs and worthiness of grant requestors.
The team actively contributes to youth sports activities, and provides additional support through city and local governments. Their community efforts further extend to involvement in a variety of religious organizations, including Mike's church, where he serves on the personnel committee, as well as on the long-range planning and finance committee.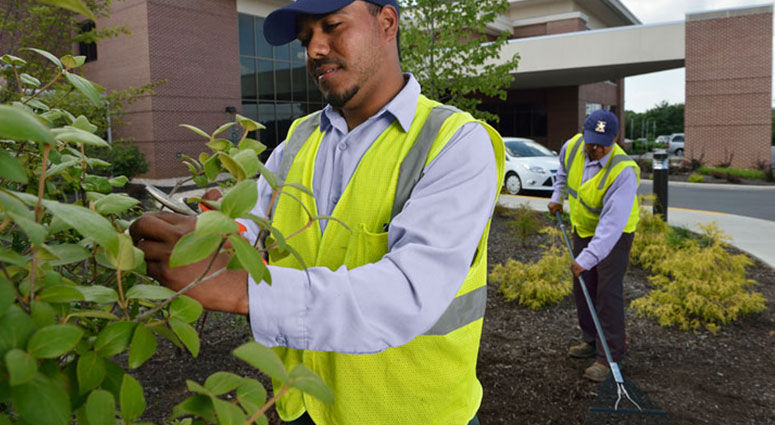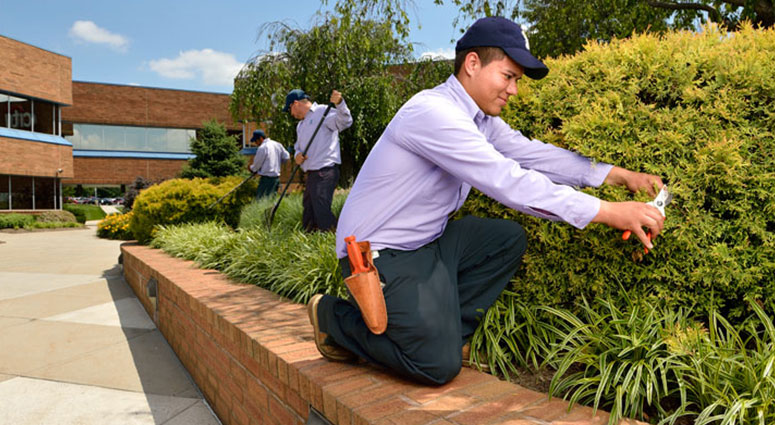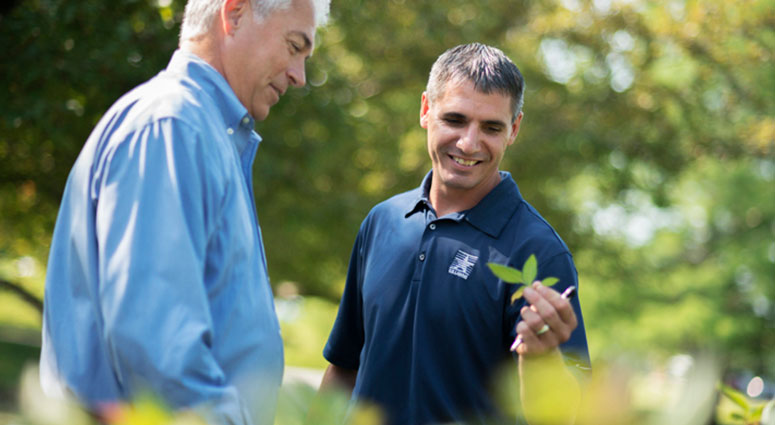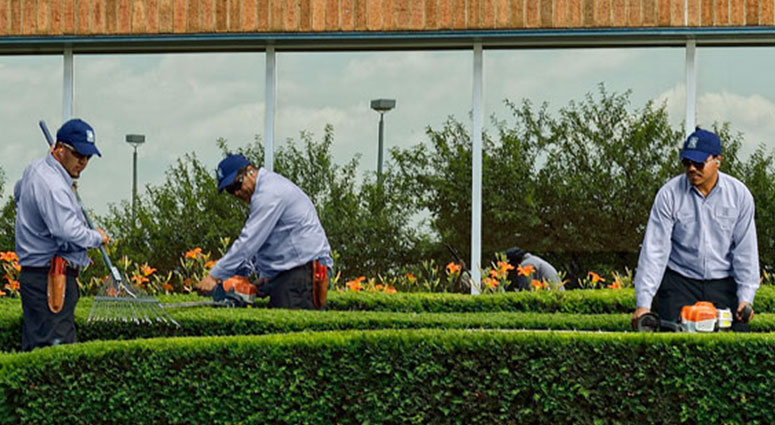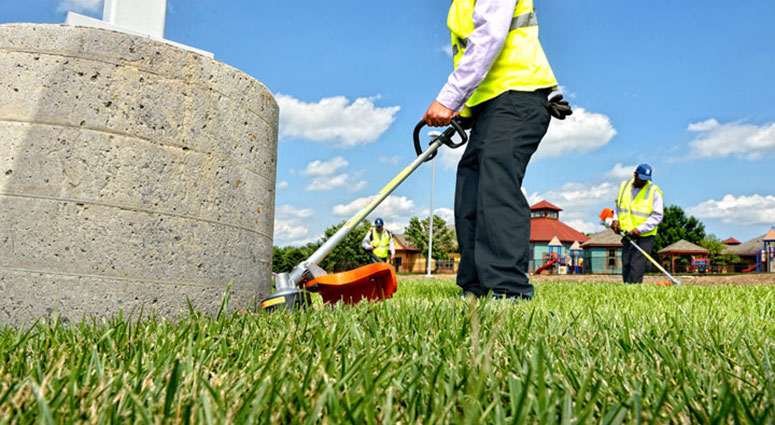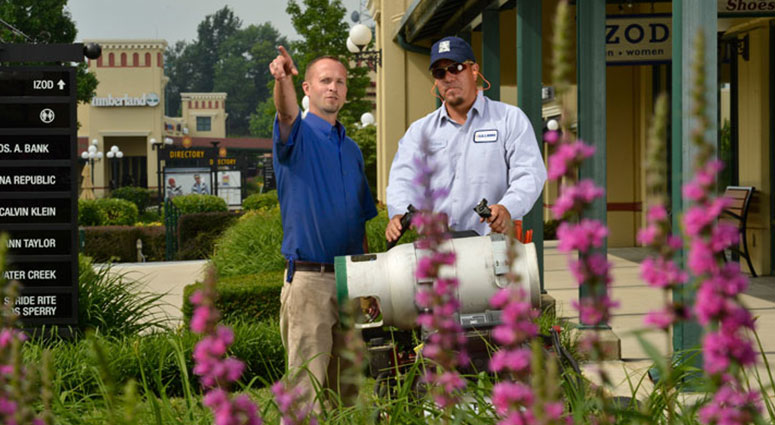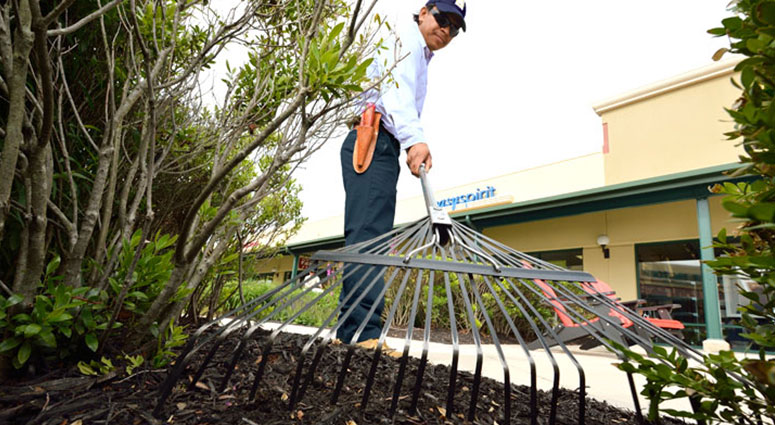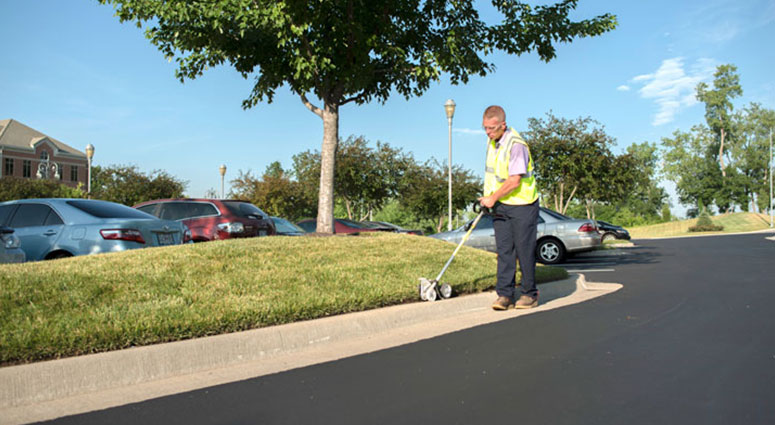 We serve businesses in the following zip codes:
38646, 38618, 38632, 38606, 38666, 38668, 38651, 38619, 38637, 38620, 38671, 38948, 38658, 38672, 38654, 38611, 38638, 38965, 38655, 38673, 38635, 38685, 38661, 38601, 38677, 38913, 38915, 38949, 38642, 38659, 38647, 38863, 38864, 38603, 38633, 38871, 38850, 38627, 38650, 38610, 38851, 38652, 38683, 38841, 38663, 38629, 38820, 38674, 38860, 38828, 38826, 38625, 38868, 38801, 38869, 38824, 38849, 38804, 38829, 38866, 38834, 38865, 38879, 39730, 38858, 38862, 38857, 38856, 38821, 38855, 38843, 38846, 38870, 38859, 39740, 38833, 38848, 38873, 38838, 38852, 38847, 38876, 38844, 38827, 35616
Commercial Lawn Care in Northeast Mississippi , Mississippi
A clean and well-maintained landscape can do wonders for any commercial property. Finding the right commercial lawn care services in Oxford, Mississippi means looking for a company that has the necessary expertise to take care of lawns and landscapes, as well as a reputation for high-quality, professional service. With that in mind, your best option for landscape and lawn care would be U.S. Lawns of Mississippi Northeast.
U.S. Lawns of Mississippi Northeast combines aesthetics with sustainability to give your commercial property the curb appeal that will set you apart from your competitors.