HOW CAN WE SERVE YOU?
Let our experienced Plainfield professionals provide the skills to meet your commercial landscaping needs.
Request a free proposal
COMMERCIAL LANDSCAPING SERVICES IN Plainfield, IN
Serving Properties in Plainfield, Cloverdale, Greencastle, Brownsburg, North Salem, Bainbridge, Clermont, Danville, Fillmore, and the Surrounding Communities
Your Plainfield Lawn Care & Landscape Management Experts
At U.S. Lawns of Plainfield we are dedicated to providing top-quality commercial landscaping services to businesses throughout Indiana. Our team of experts work closely with each and every client to fully understand their unique needs and goals for their commercial landscape.
We offer basic lawn maintenance services which include mowing, pest control, pruning, edging, weed control, aeration, and much more. We also offer advanced and customizable services such as irrigation management services, landscape improvements services, and even full-scale landscape renovation projects. In the winter months we also have you covered by offering the best snow and ice removal services in the area.
With our dedication to quality, attention to detail, and commitment to customer satisfaction, you can trust U.S. Lawns of Plainfield to take care of all of your commercial landscaping needs. Contact us today to learn more or request a free proposal.
Contact Us
U.S. Lawns – Plainfield
Team 535
1028 Virginia Avenue Suite 211
Indianapolis, IN 46203

LAWN MAINTENANCE & GROUNDS CARE – Plainfield – TEAM 535

U.S. Lawns is the leading provider of commercial lawn maintenance and grounds care services in the United States. Our strong network of owner-operators serve more than 250 U.S. Lawns locations throughout the country. The team of landscaping professionals at each location is well-equipped to handle your commercial lawn's unique needs. Together, we can come up with landscaping solutions that will work for you and your commercial lawn. We provide commercial lawn care and maintenance in Plainfield, Greencastle, Cloverdale, Brownsburg, North Salem, Bainbridge, Clermont, Danville, Fillmore, and the surrounding communities. Don't hesitate to contact U.S. Lawns of Plainfield today.
ABOUT THE OWNER
Bill Wells
Owners Bill & Kelsy Wells operate three U.S. Lawns locations in Plainfield, Greenwood and Terre Haute, and the surrounding areas. They have been married since 2008 and have two children, Addie and Kaden. Before joining the U.S. Lawn family, they ran a residential and commercial lawn company.
Bill and Kelsy joined the U.S. Lawns family and have been operating since 2011. In his off time, Bill enjoys training in Brazilian Ji-Jitsu, attending Indiana State University athletic events, and going to any type of auto racing events. He also enjoys cooking on the grill and spending time with his family. In her time off, Kelsy enjoys attending the gym, shopping, and spending time with family and friends. She also enjoys attending sporting events to watch Addie and Kaden.
U.S. Lawns in YOUR Community
Bill stays active in the community. When he has free time, he actively volunteers at the local food pantry in Brazil, IN. He also is an active donor to the Brazil Youth Baseball League every year, where he sponsors two teams.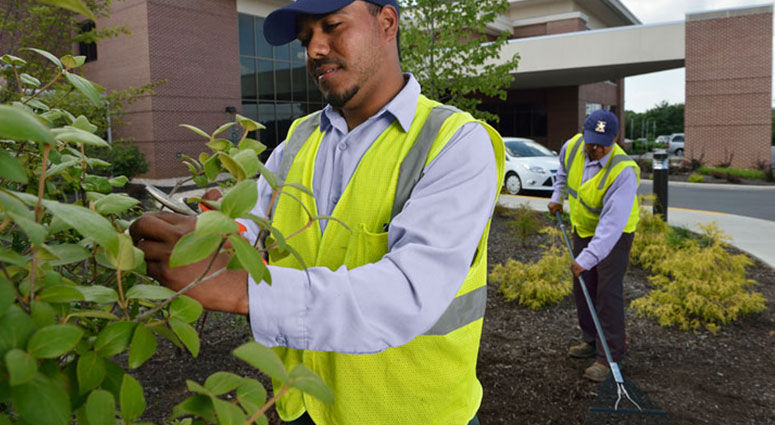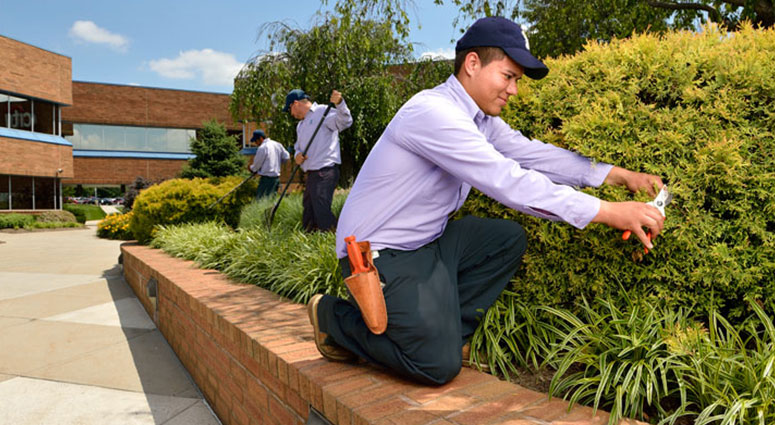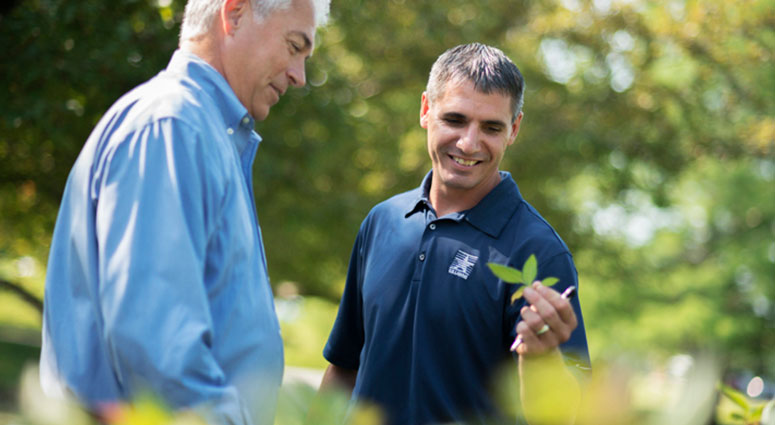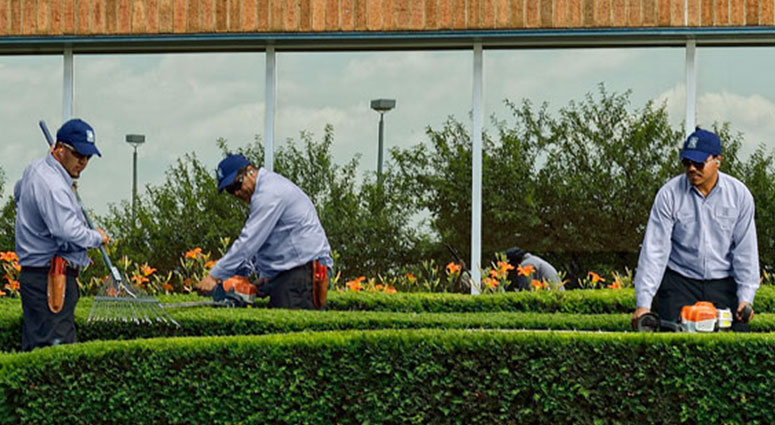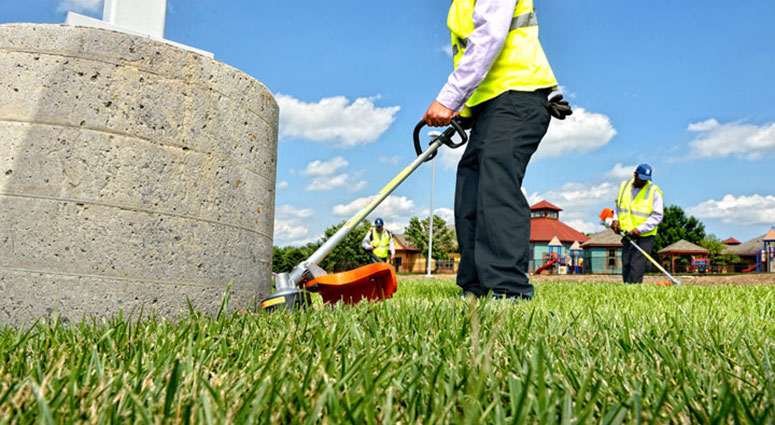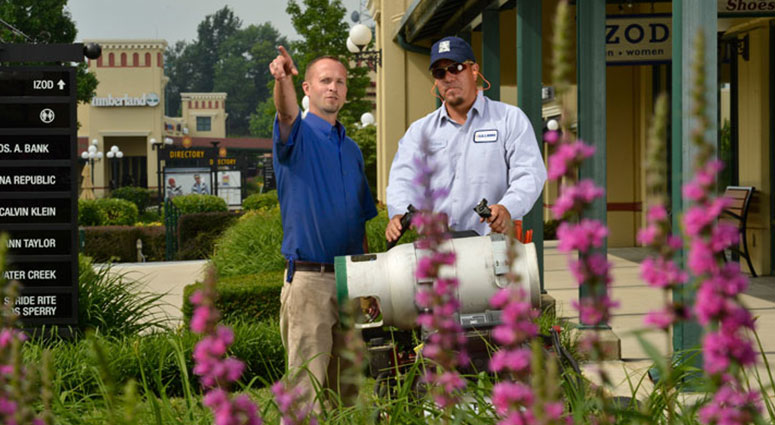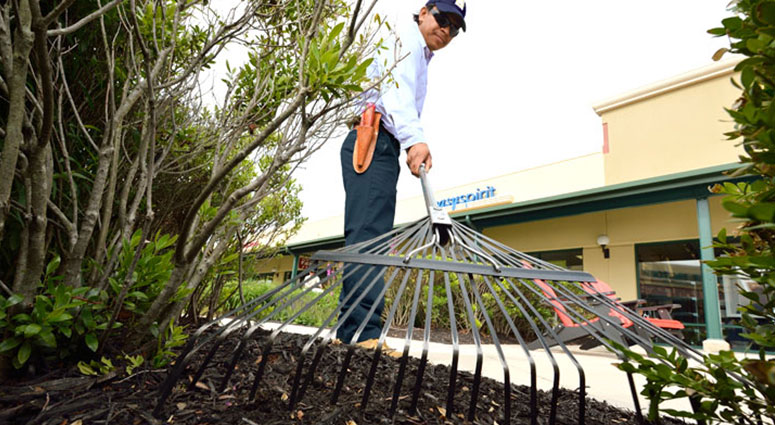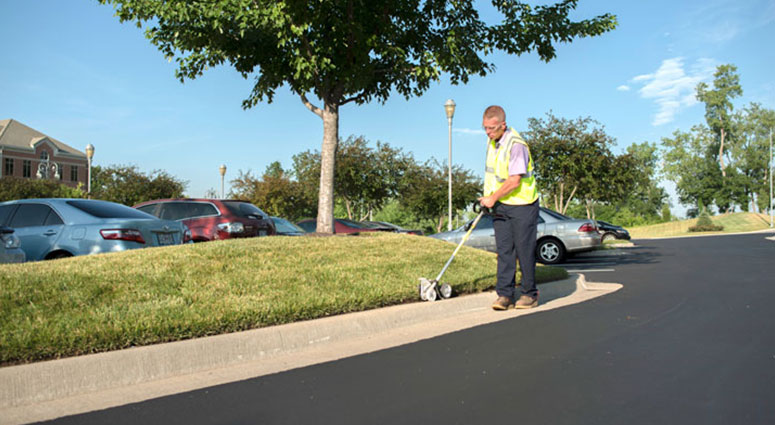 We serve businesses in the following zip codes:
46105, 46118, 46120, 46121, 46122, 46123, 46128, 46135, 46149, 46165, 46167, 46168, 46172, 46175, 46180, 46214, 46231, 46234, 46241, 47837
Commercial Lawn Care in Plainfield, Indiana
Many businesses choose U.S. Lawns of Plainfield for their landscaping, lawn care, and grounds care services. That's because we've built a solid reputation of reliable excellence, thanks to our dedicated team of specialists.
Our team are experts in the landscaping and lawn care industry, so we know what it takes to deliver high-quality service, every time. From basic maintenance plans to more advanced services, we prepare customized solutions that target your business' unique grounds care needs.