HOW CAN WE SERVE YOU?
Let our experienced Frederick professionals provide the skills to meet your commercial landscaping needs.
Request a free proposal
COMMERCIAL LANDSCAPING SERVICES IN Frederick, MD
Serving Properties in Frederick, Hagerstown, Rosemont, Boonsboro, Urbana, Frederick County, Washington County, Franklin County, and the Surrounding Communities
Your Frederick Lawn Care & Landscape Management Experts
Local owner-operators Chris Seaborne and Tim Harrell along with U.S. Lawns Team in Frederick, Maryland have been providing complete commercial landscape management services for clients throughout Franklin and Allegheny counties in Pennsylvania as well as Frederick and Washington counties in Maryland for more than two decades.
Throughout the years, we've become experts in everything from turf care and irrigation services, to landscape enhancements, hardscape design and installation, and even snow removal and ice management services just to name a few.
If you're a property owner looking for a full-service landscape management team to take care of all of your lawn care and landscaping needs contact your local U.S. Lawns of Frederick team for more information or to get a free proposal today.
Contact Us
U.S. Lawns – Frederick
Team 008
19714 Beavercreek Rd.
Hagerstown, MD 21740

LAWN MAINTENANCE & GROUNDS CARE – Frederick – TEAM 008

U.S. Lawns nationwide network of local owners has access to resources and processes that allow us to service large commercial clients with multiple locations in ways our competitors cannot, while offering competitive pricing. At U.S. Lawns of Frederick our commercial landscaping specialists can customize solutions to accommodate your company's unique terrain and budget. Learn more about our extensive capabilities by contacting us today.
ABOUT THE OWNERSHIP
Chris Seaborne & Tim Harrell
Award winning U.S. Lawns business partners since 1999, Chris Seaborne and Tim Harrell have been friends since their high school days. Solution providers and true men of their word, they are committed to delivering superior quality to every client, on time.
This dedication has grown their business from a single pickup truck and a lawn mower, to a thriving business composed of eleven crews encompassing two U.S. Lawns territories servicing Frederick Maryland and Winchester Virginia. They currently maintain memberships in the Accredited Snow Contractors Association (ASCA), Snow and Ice Management Association (SIMA), Building Owners and Managers Association (BOMA), International Facility Management Association (IFMA) and Community Associations Institute (CAI). Certifications include Pesticide Applicator Licenses from the Maryland Department of Agriculture as well as the Virginia Department of Agriculture.
REVIEWS
Donnie Wishard
19:21 06 May 22
We started seeding in late July / August as it was a new build. We knew the results would be minimal at best but we had to do it to get occupancy. The grass grew somewhat Ok, but not the way we hoped. When we called, the owner already knew because he was checking in on our property. He came back out and did some more seed and whatever else was needed, and we are now on our way to the lawn we wanted. They did not toss seed down and forget, but actually cared that we are going to have the lawn we want. If you think about it, it makes sense. If you go up to a home, the first thing you see is the lawn, and a nice lawn is the best advertising you can have. I highly recommend US Lawns, their price was by far the best, and service was excellent. The attention to detail and genuine care that your lawn looks great is a huge selling point. ***Disclosure, I did not know US Lawns prior, and was not paid for this review, I am simply a happy customer. It is easy to complain when there are issues, but few give kudos when folks do a good job. Hope this helps!
U.S. Lawns in YOUR Community
The local U.S. Lawns Team in Frederick is committed to beautifying our community in the work we perform daily. We are proud to provide landscaping careers for our citizens, and give back to our community in a many ways throughout the year that make our world a better place. We sponsor CASA (Citizens Assisting and Sheltering the Abused) Washington County through donations, volunteerism as well as event participation, and we're also actively involved in a variety of efforts to support Children's National Medical Center.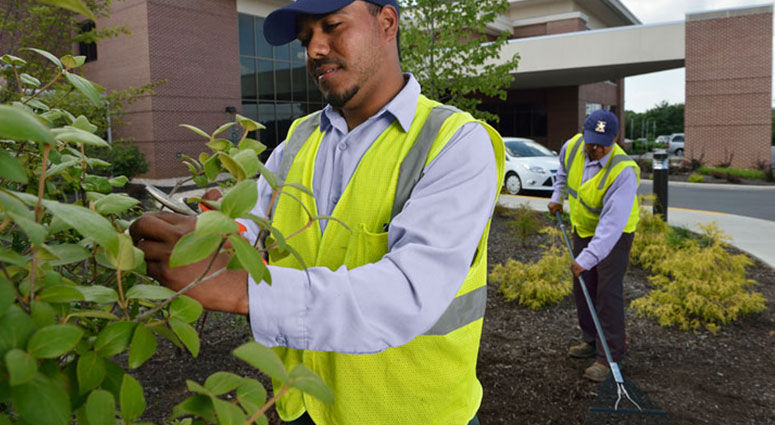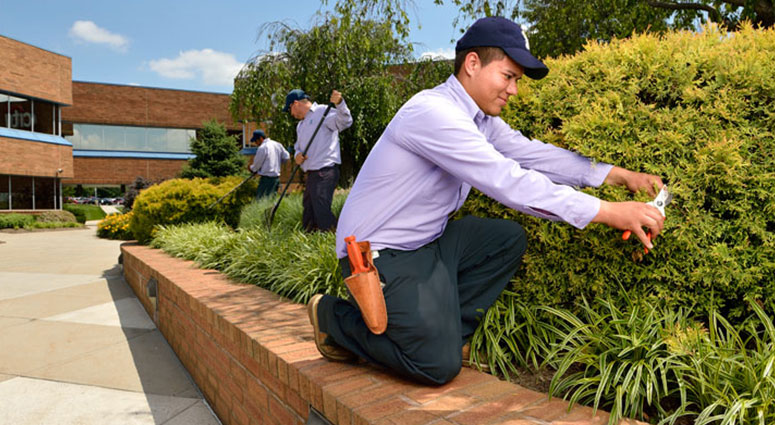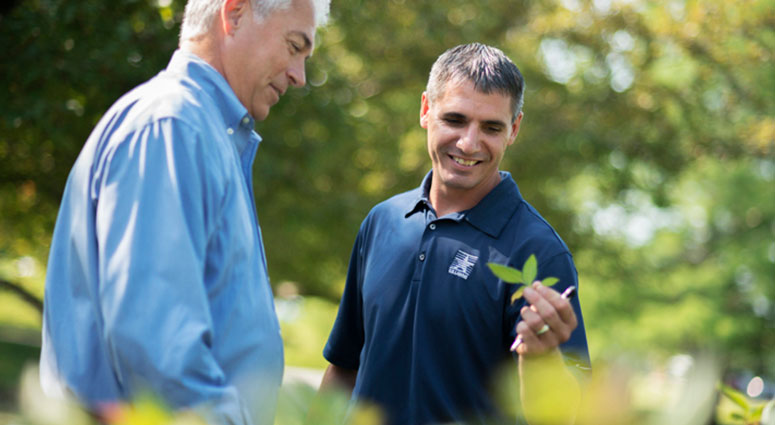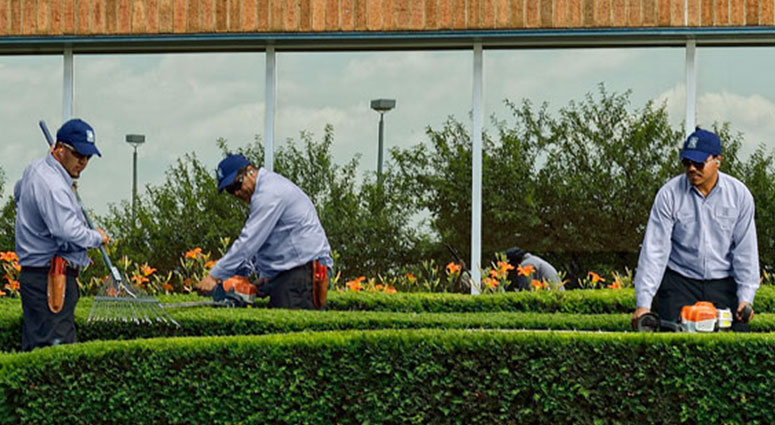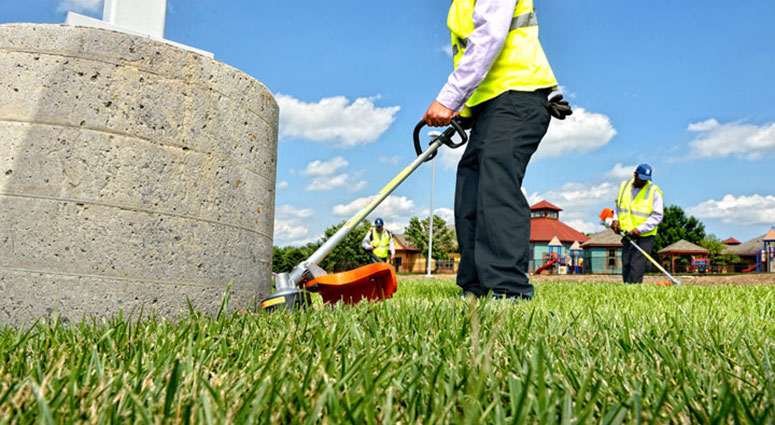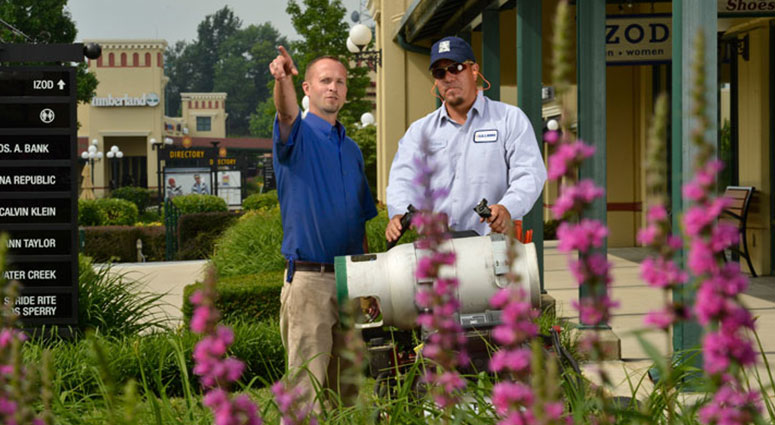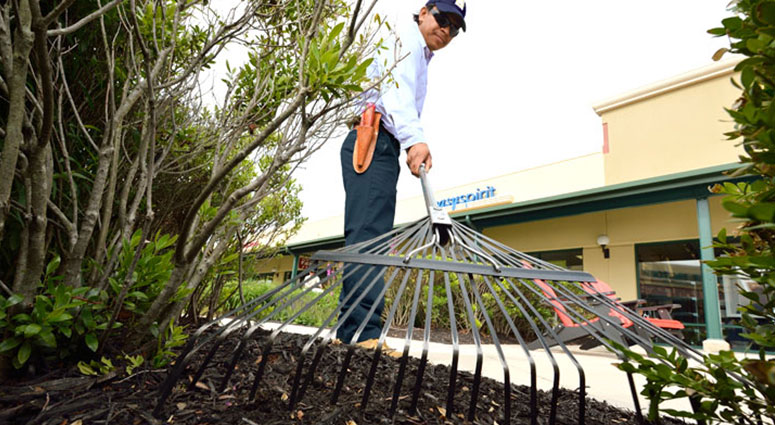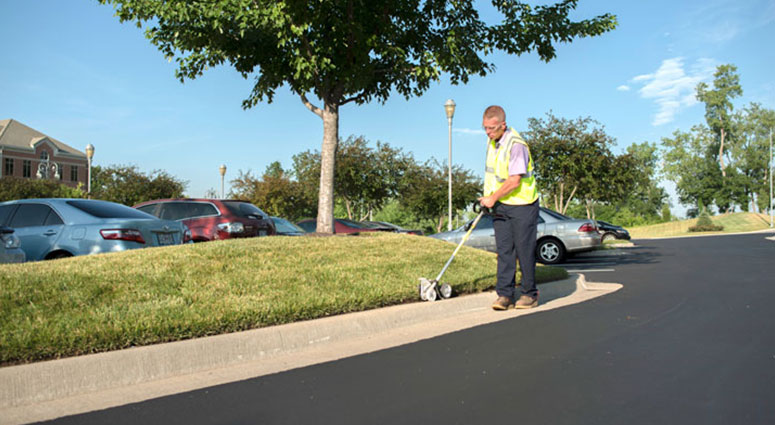 We serve businesses in the following zip codes:
21746, 21742, 21756, 21758, 21767, 21713, 21733, 21740, 17225, 25443, 21703, 21782, 21795, 21722, 17268, 21779, 21716, 21783, 21755, 21770, 21769, 21718, 21773, 21777, 21790, 21780, 21719, 21710, 21702, 21788, 21714, 21717, 21704, 21701, 21754, 21798, 21774, 21791, 21762, 21793, 21778
Commercial Lawn Care in Frederick, Maryland
Our commercial lawn services are available for our clients in the cities of Hagerstown and Cumberland, as well as in the Frederick County, Washington County, and Allegheny County areas of Maryland, while our Pennsylvania clients in Franklin County and Chambersburg can also enjoy our commercial landscaping services.
U.S. Lawns of Frederick offers a wide range of landscape and lawn care services that can be customized to the exact needs of your property. Our standard services include turf care, mowing, weed control, and fertilization but we are able to offer much more. Inquire for more details about a customized landscape management plan for your commercial property.