HOW CAN WE SERVE YOU?
Let our experienced Bordentown professionals provide the skills to meet your commercial landscaping needs.
Request a free proposal
COMMERCIAL LANDSCAPING SERVICES IN Bordentown, NJ
Serving Properties in Bordentown, Hamilton Township, Ewing Township, Pemberton Township, Moorestown, Medford, and the Surrounding Communities
Your Bordentown Lawn Care & Landscape Management Experts
The U.S. Lawns of Bordentown team is the premier provider of commercial landscaping services in Bordentown, Hamilton Township, Ewing Township, Pemberton Township, Moorestown, Medford, and the surrounding communities.
We offer basic landscape maintenance services like lawn maintenance, mowing, and lawn care, but we also offer more complex landscaping solutions that can be customized to your property's unique needs. These services include irrigation maintenance services, snow removal services, as well as landscape enhancements such as hardscaping and other landscape renovations. Our landscape enhancement service contracts can be customized to include adding a splash of color by planting new seasonal flowers, and we can even add ornamental trees and shrubs to your property to further increase its value as well as curb appeal.
To get more information or a free proposal for one of our year-round full-service landscape management plans contact U.S. Lawns of Bordentown owner Wanda Magana today.
Contact Us
U.S. Lawns – Bordentown
Team 656
2037 Cedar Lane Ext.,
Bordentown, NJ 08505

LAWN MAINTENANCE & GROUNDS CARE – Bordentown – TEAM 656

As the nation's largest provider of commercial grounds care, we focus solely on commercial properties, serving property managers and owners. At U.S. Lawns of Bordentown we understand your business, promising national caliber service and 100% responsiveness. Since every U.S. Lawns franchise is locally owned, your grounds are truly an extension of our backyard. From retail to restaurants to office parks to apartment complexes, our mission is to beautify communities and help local businesses grow.
ABOUT THE OWNER
Wanda Magana
Wanda Magana grew up in the small, wonderful town of Princeton, NJ, and later she and her husband Rudy bought a farm property in Bordentown, NJ and over time, they acquired a variety of farm animals, started planting & harvesting their own fruits and vegetables, and loved farm life so much that they moved on to raising their own cattle. She began working in the snow & ice management services area of the landscape industry in 2000, shoveling snow and driving snow plow trucks. She loves the industry, so she and Rudy decided to own their own landscape and snow & ice management business. U.S. Lawns was a perfect next move, providing a national brand, processes, technology, tools, systems and support to be able to target commercial properties and help grow their business. In her spare time, she loves horseback riding. She believes horses are magnificent creatures and rescues horses and gives them a sanctuary to live out their lives.
U.S. Lawns in YOUR Community
You'll find every U.S. Lawns owner in the community, helping to make the places we live a little better for us all. From charities to golf tournaments to volunteer work, we're active in giving back to our neighbors.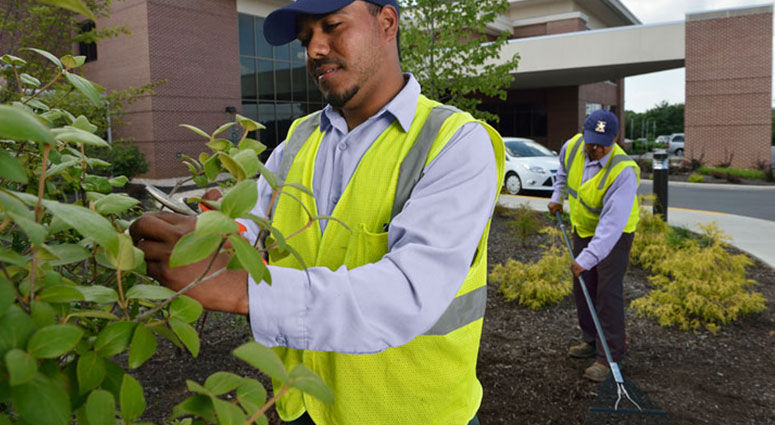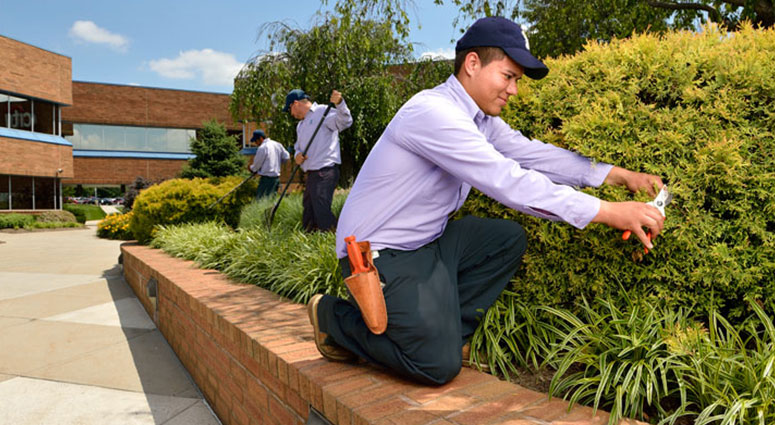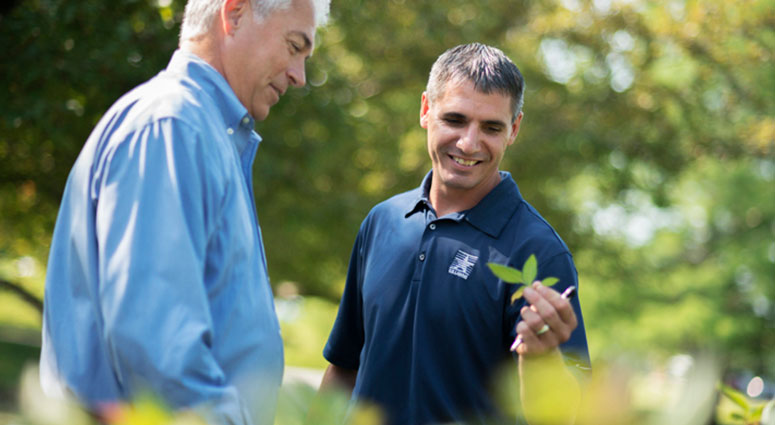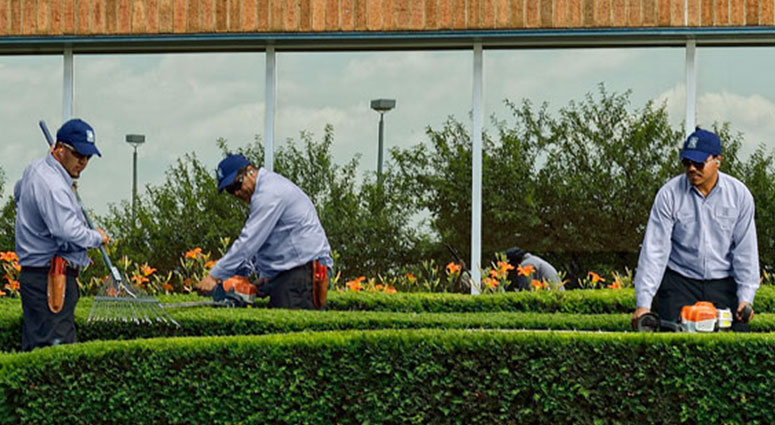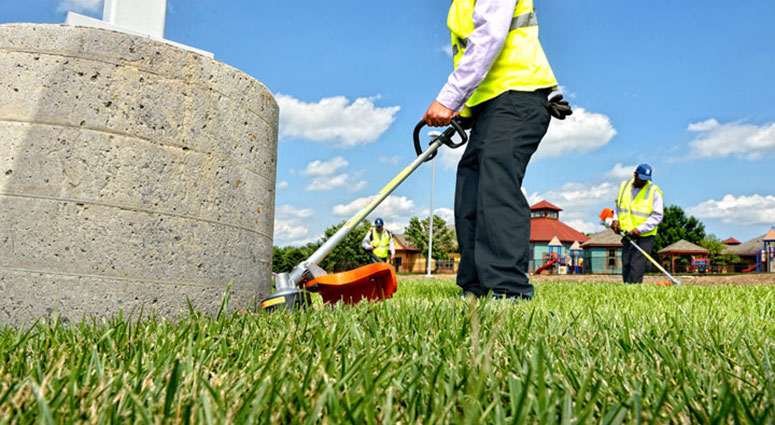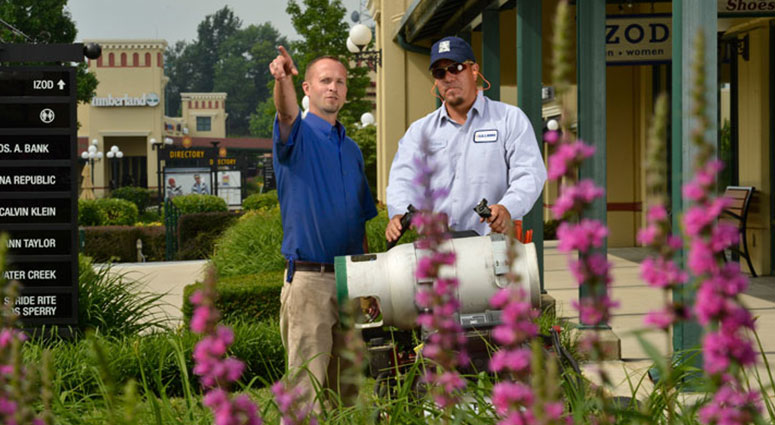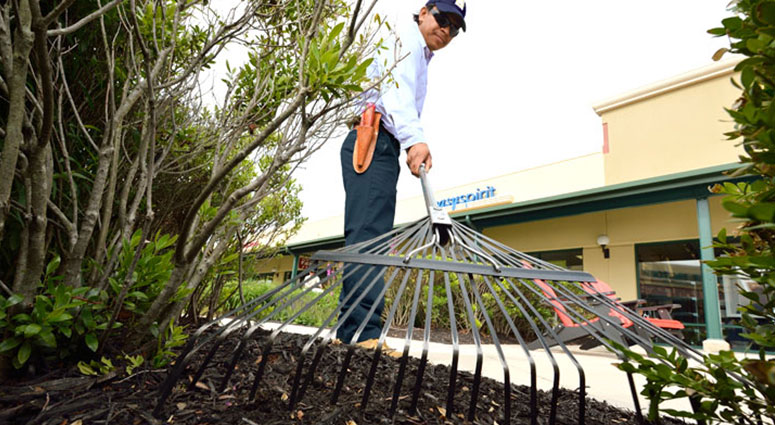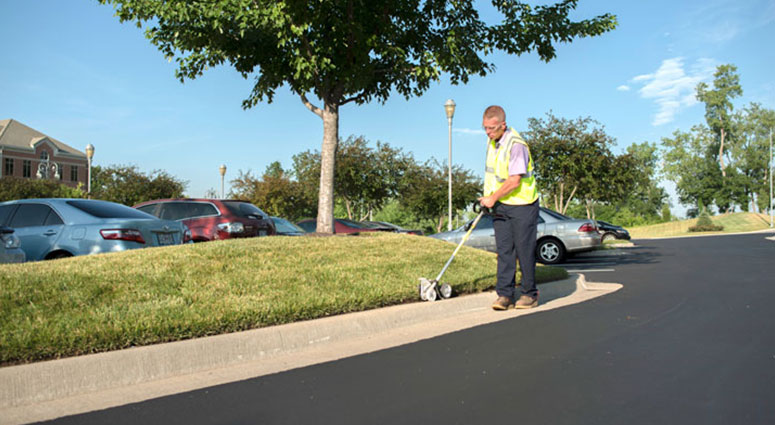 We serve businesses in the following zip codes:
08505, 08540,08541,08542,08543,08544, 08512, 08520, 08511, 08562, 08561, 08638, 08690,, 08691, 08560, 08611, 08618, 08628, 08638, 08540, 08550, 11792, 11933, 08065, 08016, 08505, 08518, 08554, 08525, 07882, 08016, 08057, 08505, 08053
Commercial Lawn Care in Bordentown, New Jersey
Bordentown, New Jersey is a small city that boasts a picturesque landscape, with a blend of natural beauty and well-maintained commercial landscaping. U.S. Lawns of Bordentown is a professional landscaping company that plays a significant role in maintaining the commercial landscape of the city, providing lawn care and maintenance services to businesses and public spaces throughout the area.
The landscape of Bordentown is characterized by a mix of residential and commercial properties, with commercial landscaping features throughout the city. U.S. of Lawns Bordentown provides a range of services to these properties, including lawn mowing, fertilization, weed control, and pruning. This ensures that these areas are visually appealing, functional, as well as safe for visitors and residents alike.