HOW CAN WE SERVE YOU?
Let our experienced Abilene professionals provide the skills to meet your commercial landscaping needs.
Request a free proposal
Commercial Landscaping Services in Abilene, TX
Serving Properties in Abilene, Hamlin, Stamford, Lueders, Anson, Trent, Putnam, Tuscola, Happy Valley, Clyde, and the Surrounding Communities
Your Abilene Lawn Care & Landscape Management Experts
Owner-operators Alvaro, Lourdes and Alex Castro and the team of your local U.S. Lawns of Abilene specialize in managing commercial landscapes throughout the Texas counties of Callahan, Jones, and Taylor.
We perform basic lawn care and plant health services like mowing, weeding, pest control, and our team can even handle the designing, installation, maintaining, upgrading, or repair your irrigation system if needed. Our experts at U.S. Lawns of Abilene can also take care of all types of landscape enhancements, from improving drainage to keeping flowerbeds bright and beautiful, to building patios, playgrounds, as well as other hardscape features.
Our team of full-service landscaping experts are available to take care of your commercial property located in Abilene, Hamlin, Stamford, Lueders, Anson, Trent, Putnam, Happy Valley, Clyde, Tuscola, and the surrounding communities, so contact U.S. Lawns Team 637 now. We'll build a landscape management plan that aligns with your budget as well as your business goals, and then you'll quickly become accustomed to seeing our uniformed professionals on your property, executing every service during the right season to keep your grounds looking pristine all through the year.
Contact Us
U.S. Lawns – Abilene
Team 637
108 Rogers Circle
Denver City, TX 79323
(325) 450-9168

LAWN MAINTENANCE & GROUNDS CARE – Abilene – TEAM 637

U.S. Lawns of Abilene is on a mission to make certain every commercial landscape we manage is making its best impression possible. This is why we customize every landscape management plan we create to meet every client's unique goals. If your priority is to maintain open visibility, we'll keep the grass trimmed and the trees well pruned so they're not impairing the view. Or, if curb appeal plays a major role in attracting customers to your property, we'll keep that seasonal color fresh and vibrant. Just tell us about your aspirations and U.S. Lawns of Abilene help you utilize your landscape to achieve them.
ABOUT THE OWNER
Alvaro Castro
Alvaro Castro has been working in the oil industry for the past 30 years, most recently supervising a maintenance crew. He has also been involved in the landscape industry part time for 25 years, and realized that is his true passion.
He made a decision to purchase U.S. Lawns – Abilene and is now owner and operator of that location. His background in managing crews and his experience in landscaping set him up for success. His focus is on quality control and open communication, and he enjoys training his employees and providing them with a career path. Alvaro, his wife Lourdes, and their son Alex, will be instrumental in the growth of the business. Alex is attending college, and plans to join his father in Abilene as a crew leader with the intent of rising in the ranks to work side by side with his father in managing the business.
U.S. Lawns in YOUR Community
You'll find every U.S. Lawns owner in the community, helping to make the places we live a little better for us all. From charities to golf tournaments to volunteer work, we're active in giving back to our neighbors.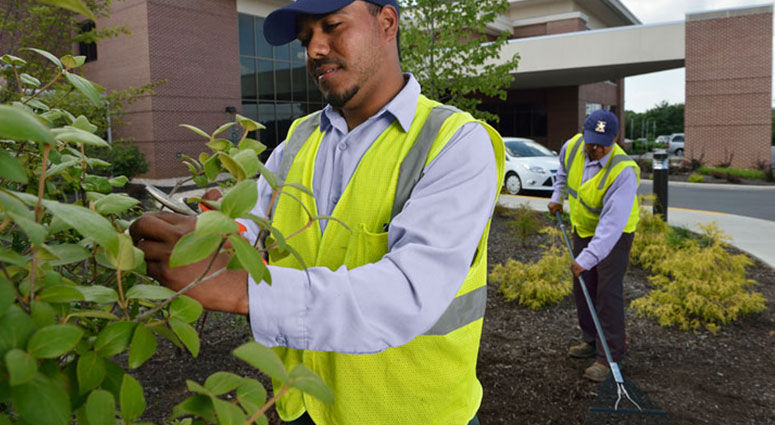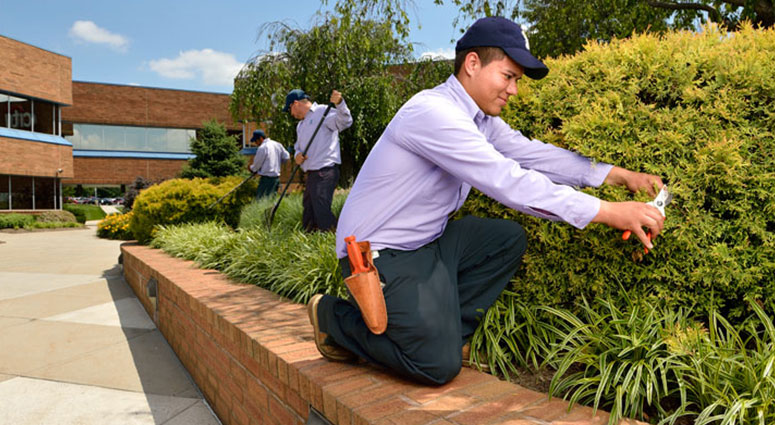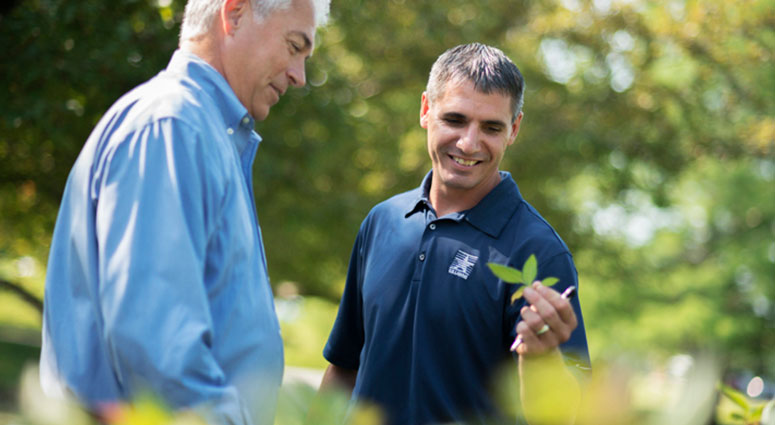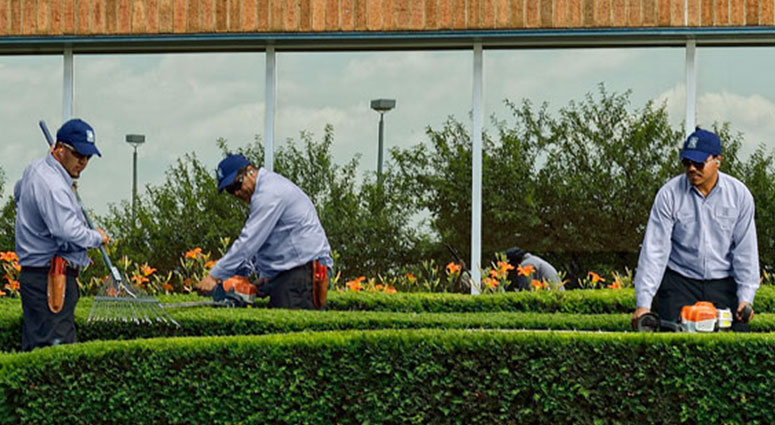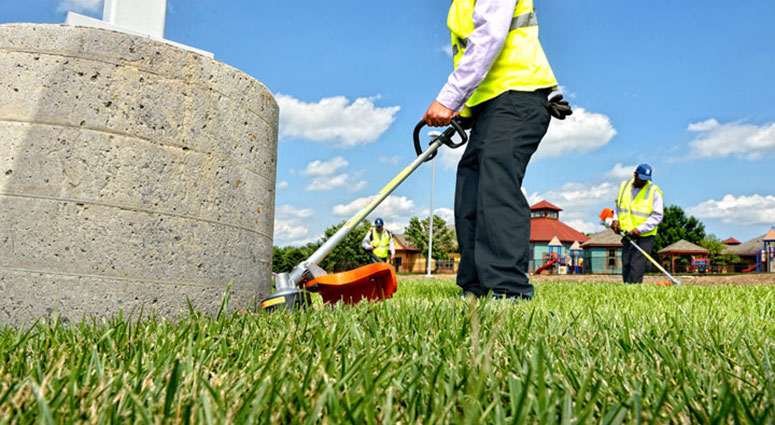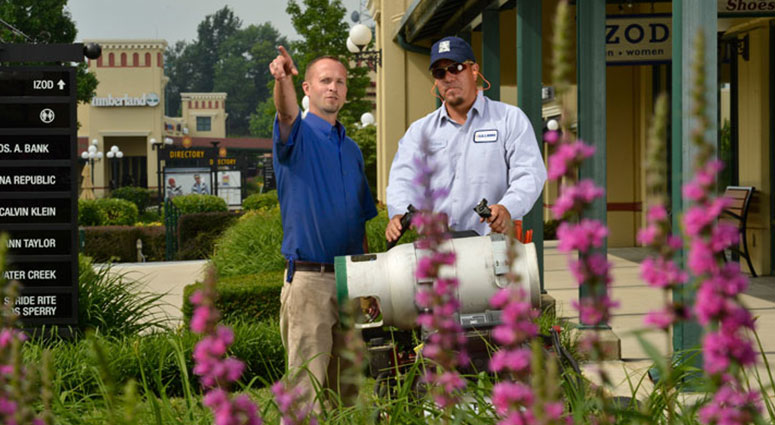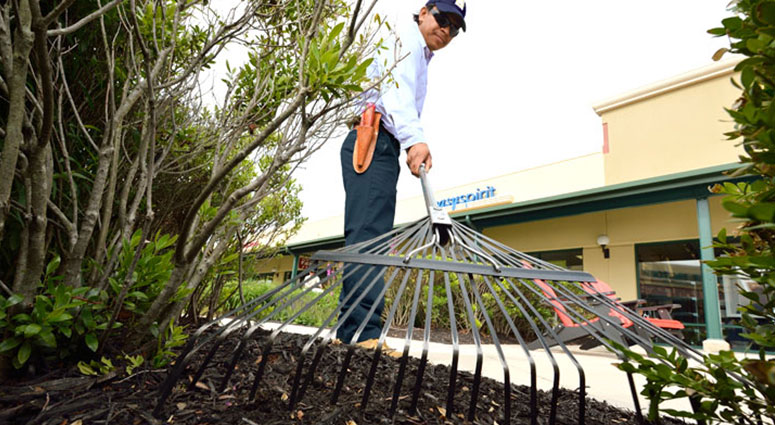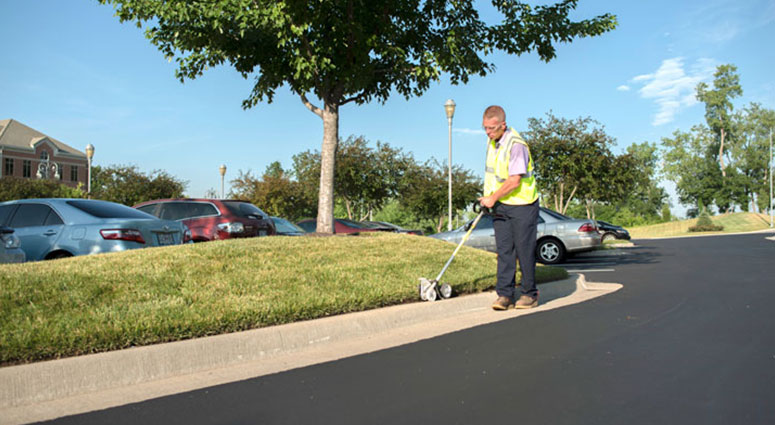 We serve businesses in the following zip codes:
76443, 79501, 79503, 79504, 79508, 79510, 79520, 79525, 79536, 79541, 79553, 79562, 79563, 79566, 79601, 79602, 79603, 79605, 79606
Commercial Lawn Care in Abilene, Texas
As a locally owned and operated business, U.S. Lawns of Abilene has a strong familiarity with the climate, soil conditions, and the needs of our regional flora. We also know how important water management is, especially in our region, so we remain up to date on the region's Year Round Water Use Management stages–which means you can rest assured that you're adhering to current water conservation statutes.
What's more, we make it a point to continue honing our commercial landscape management expertise, so you can be confident you always have the best team managing every aspect of your grounds care, including mowing, weeding, mulching, and other landscape improvements. Partner with U.S. Lawns of Abilene today and gain more freedom to focus on all your other job duties.