HOW CAN WE SERVE YOU?
Let our experienced San Antonio North professionals provide the skills to meet your commercial landscaping needs.
Request a free proposal
Commercial Landscaping Services in North San Antonio, TX
Serving Properties in North San Antonio, Fort Sam Houston, Timberwood Park, Selma, Longhorn, Castle Hills, Alamo Heights, Fair Oaks Ranch, and the Surrounding Communities
Your North San Antonio Lawn Care & Landscape Management Experts
U.S. Lawns of San Antonio North and local owners Heather Guerrero and Zeke Escobedo are one of the leading providers of commercial landscape management services in the Northern parts of the San Antonio metro area. Our team of landscaping experts has been providing local business owners and property managers with top-notch landscaping services for many years.
U.S. Lawns of San Antonio North offers basic services which includes turf maintenance and lawn care such as mowing, weed control, fertilization, edging, pest control, and landscape cleanup services. We also offer more advanced landscaping services such as irrigation design, repair and maintenance, along with landscape enhancements and improvements we do it all. It is our teams goal to be your single service provider, meeting all of your landscaping needs so that you have more time to focus on running your business.
If you're in need of a new landscaping partner contact U.S. Lawns of San Antonio North today to request a free proposal and learn more about what we can do for your commercial landscape.
Contact Us
U.S. Lawns – San Antonio North
Team 527
295 Shannon Ridge Drive
Floresville, TX 78114
(830) 391-6216

LAWN MAINTENANCE & GROUNDS CARE – San Antonio North – TEAM 527

With more than 1.5 million residents as of the latest U.S. census, San Antonio is one of the most populous cities in the Southern United States as well as in the entire country. This is something that every business owner and commercial property manager should leverage — you have a wider demographic and can, therefore, reach out to more customers.
U.S. Lawns provides commercial landscaping services in North San Antonio, TX that helps you attract more people to your establishment. We listen to your unique concerns regarding terrain and your budget. As a result, U.S. Lawns of San Antonio North tailors a landscape management program that best suits your business property's requirements. You can trust us to keep your lawn healthy through the year.
ABOUT THE OWNERSHIP
​Heather Guerrero & Zeke Escobedo
[email protected]
[email protected]

Zeke Escobedo and wife, Heather Guerrero operate U.S. Lawns - Team 527, serving the San Antonio North, TX region. Both had management backgrounds before joining the U.S. Lawns family. They love their San Antonio community and are grateful for the ability their business offers to beautify and make it a better place for their neighbors. Their interests outside of work include taking family trips and supporting their two children's activities.
U.S. Lawns in YOUR Community
You'll find every U.S. Lawns owner in the community, helping to make the places we live a little better for us all. From charities to golf tournaments to volunteer work, we're active in giving back to our neighbors.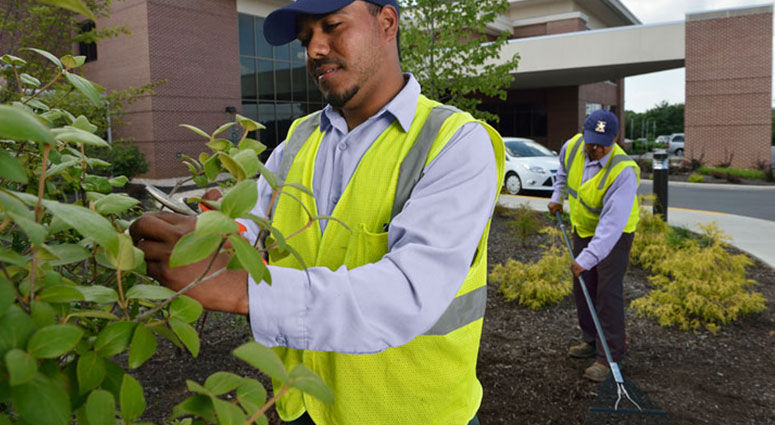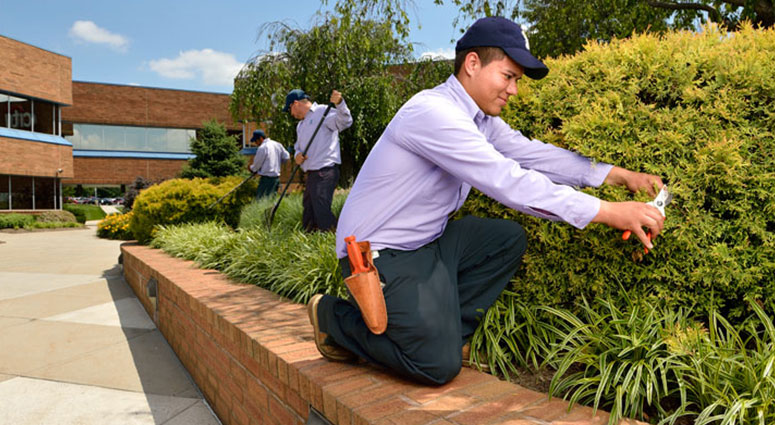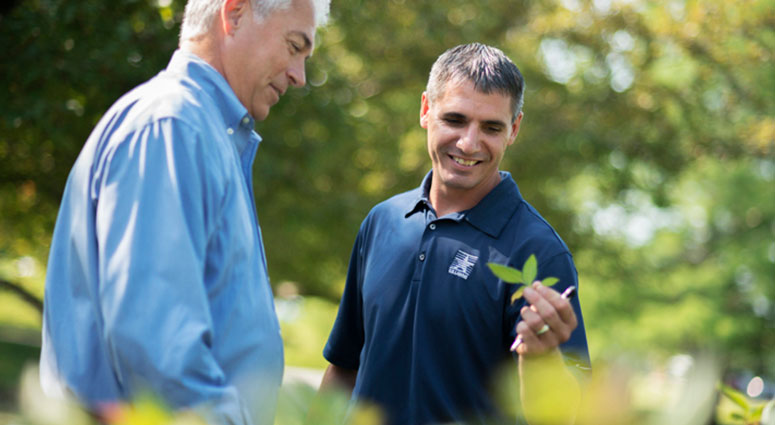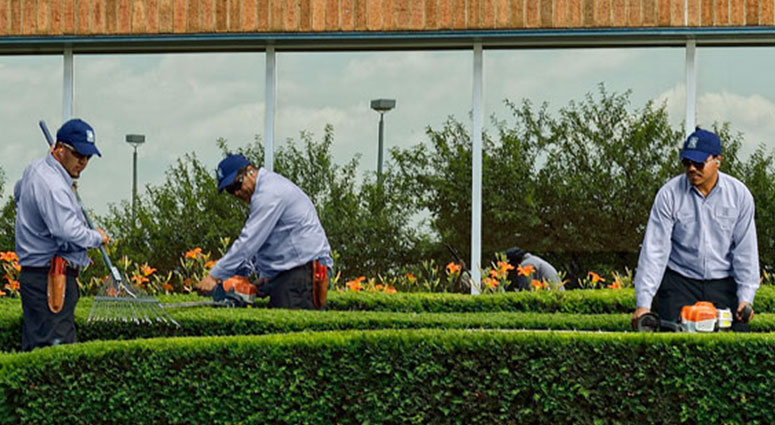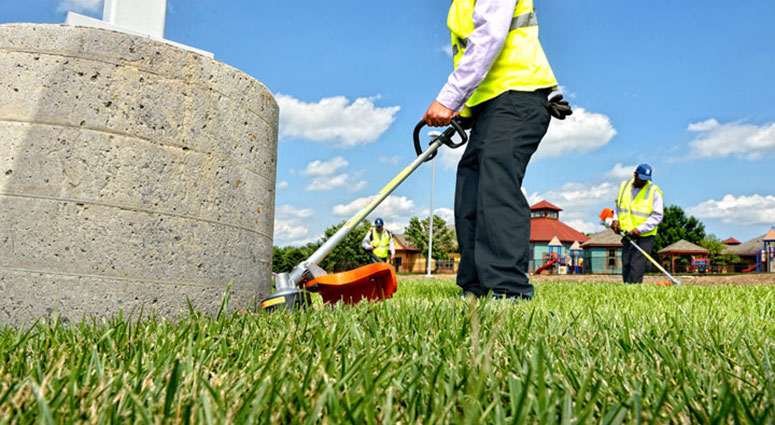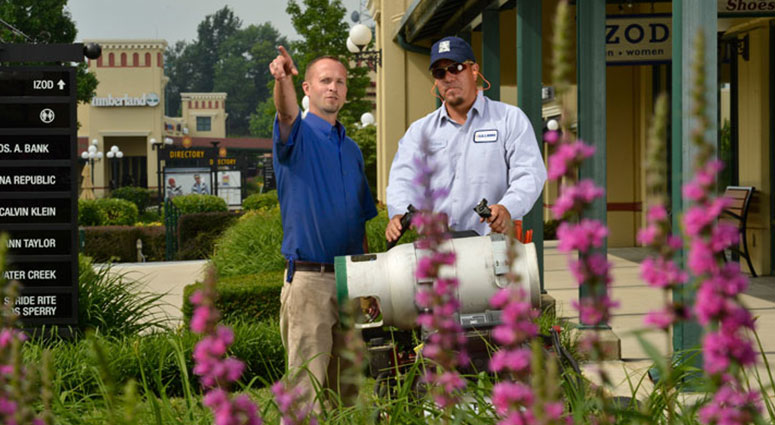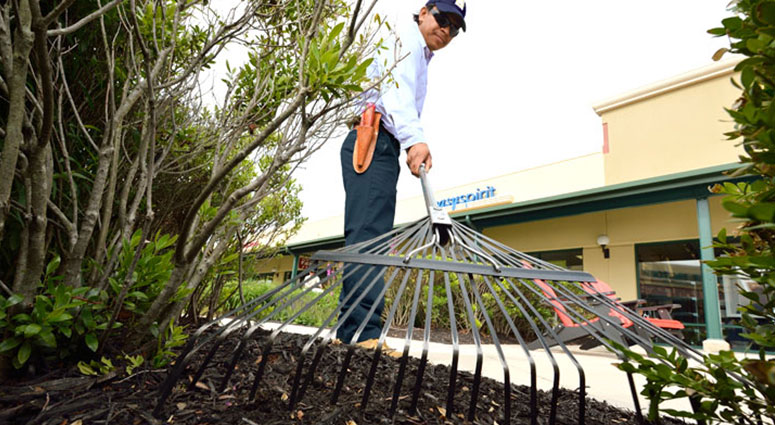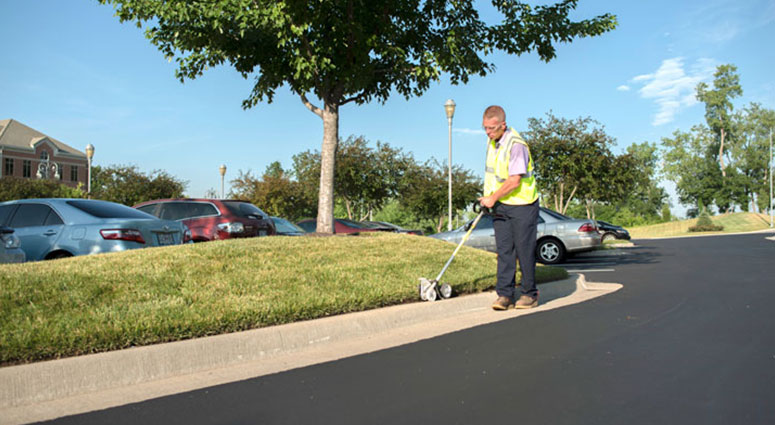 We serve businesses in the following zip codes:
78006, 78015, 78201, 78205, 78207, 78208, 78209, 78212, 78213, 78215, 78216, 78217, 78218, 78219, 78229, 78230, 78231, 78232, 78233, 78234, 78239, 78247, 78248, 78249, 78154, 78163, 78255, 78257, 78258, 78259, 78260, 78261, 78266, 78284
Commercial Lawn Care in North San Antonio, Texas
Fort Sam Houston is a U.S. Army post named after the first President of the Republic of Texas. It is the command headquarters of the United States Army North. It is also home to the Army Medical Command, the Army Medical Department Center and School, and many other military institutions.
U.S. Lawns of San Antonio North offers commercial lawn care in Fort Sam Houston, TX which makes these headquarters and the surrounding areas more vibrant every day. Rely on our trusted lawn care professionals to employ the latest tools and techniques for optimal grounds care services.