HOW CAN WE SERVE YOU?
Let our experienced Miami North professionals provide the skills to meet your commercial landscaping needs.
Request a free proposal
COMMERCIAL LANDSCAPING SERVICES IN Miami North, FL
Serving Properties in North Miami, Miami Beach, Aventura, Gladeview, Sunny Isles Beach, Ives Estates, Golden Glades, Dodge Island, and Westview
Your Miami North Lawn Care & Landscape Management Experts
Local owner-operators Larry and Marissa Rabbat and the commercial landscaping team of U.S. Lawns of Miami North have been serving property owners in your local community since 2005. We offer comprehensive commercial landscape management plans that are designed to meet the unique needs of every landscape.
The services that U.S. Lawns of Miami North offers consist of basic lawn care and turf maintenance along with more customizable advanced landscaping services. The basic lawn care services we offer include mowing, pest control, weed control, overseeding, aeration, and other basic turf care. The advanced services we offer include full-service irrigation system management, along with landscape improvement and renovation services. Regardless of the landscaping needs of your commercial property we can meet all of them by offering you highly customizable landscape maintenance plans.
Get in touch with us today, and we'll find the right commercial lawn and landscape service offering for your business in North Miami, Miami Beach, Aventura, Gladeview, Sunny Isles Beach, Ives Estates, Golden Glades, Dodge Island, and Westview.
Contact Us
U.S. Lawns – Miami North
Team 196
13790 SW 139th Court
Miami, FL 33186

ISA Certified Arborist Fl-6405A
FNGLA certified T950224
Commercial Certified Pest Control Operator in Lawn & Ornamental Cert # JE 141897
Tree Risk Assessment Qualified 195807
Limited Commercial Fertilizer Applicator LF185934
Irrigation Contractor Dade County CC#13P000017
Irrigation Contractor Broward County CC#13-CLS-18537-R
LAWN MAINTENANCE & GROUNDS CARE – Miami North – TEAM 196

North Miami, FL is located in Biscayne Bay just a few miles away from Miami. The city has a strong hospitable, suburban feel, underscored by the presence of two universities and a number of local commercial establishments. To further highlight this, the city government offers active programs to assist people opening businesses in the locale. These programs created a strong economy, centered on local businesses. Commercial establishments should take their cue from the local government's initiative and pay attention to the upkeep of their property. A good way to do this is by maintaining a business space that is clean, orderly, and welcoming. To this end. U.S. Lawns of Miami North offers high-quality commercial landscaping services in North Miami, FL.
ABOUT THE OWNERSHIP
Larry Rabbat
Larry and Marissa Rabbat started their service career in the culinary industry after Larry became a Master Chef, earning his degree from the Culinary Institute of America in Hyde Park, New York.
They quickly became accomplished business owners, running 3 restaurants in the Miami area for over two decades, and Larry still maintains his Certified Chef status today. It was when their first son was born that they decided to employ their strengths in a business where they could put their family first. So they joined U.S. Lawns in 2005, and have successfully transitioned into the commercial landscape management and maintenance industry. U.S. Lawns of Miami holds a Pest Control Firm License from the State of Florida, and is a WaterSense Partner as well as a member of the Irrigation Association and the Florida Irrigation Society. Larry is a FNGLA Certified Landscape Technician, a Certified Arborist and TRAQ Arborist, and is also a Dade and Broward Licensed Master Irrigation Designer and Installer. In their free time, Larry and Marissa still love to cook, and they enjoy traveling, bicycling and walking on the beach with their family. They also stay busy with outdoor activities, sports and the arts. Larry likes to fish, Marissa is a marathon runner, one son is in the Florida Chapter of the USA Gymnastics, and his brother excels on the school golf team. Both sons are also Guild Pianists and are now learning to play the trumpet.
U.S. Lawns in YOUR Community
U.S. Lawns Team 196 is dedicated to supporting and beautifying our community through a variety of efforts. Marissa is a member of the Sunny Isles Beach K-8 School PTSA, and we donate flower beds to Pelican Community Park on Memorial Day as well as Labor Day. We also proudly contribute to our local VA, donating flowers on Veterans Day, and delivering poinsettias to Veterans on Christmas.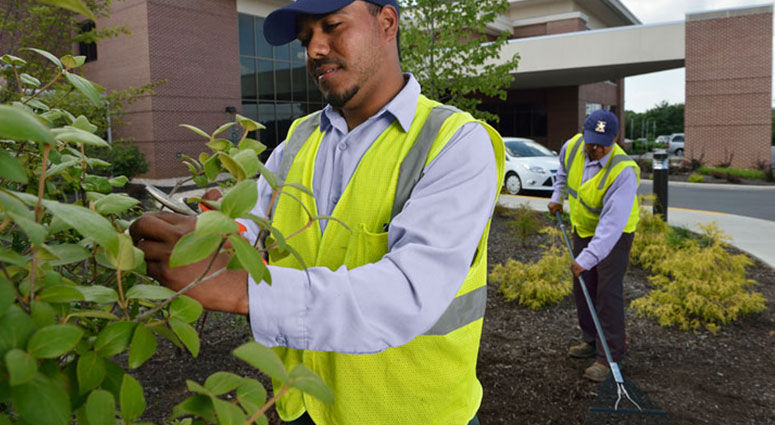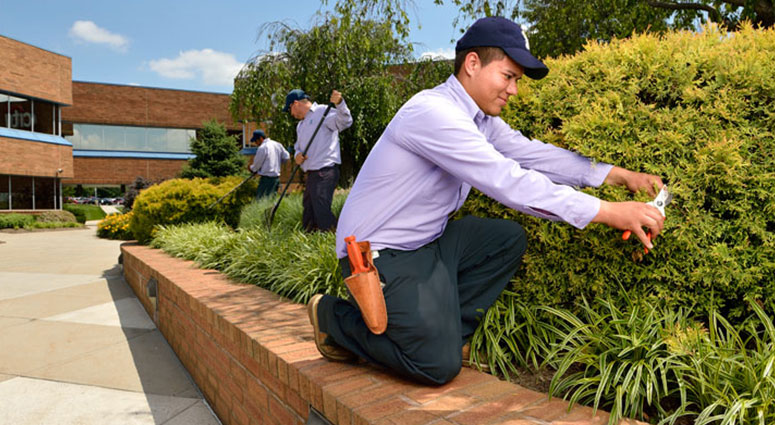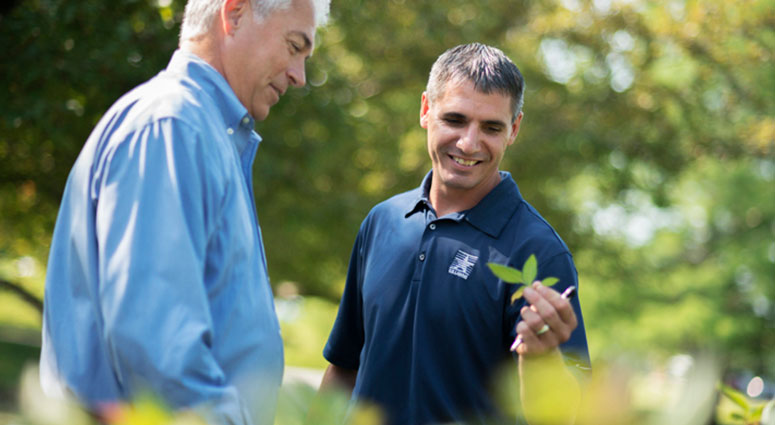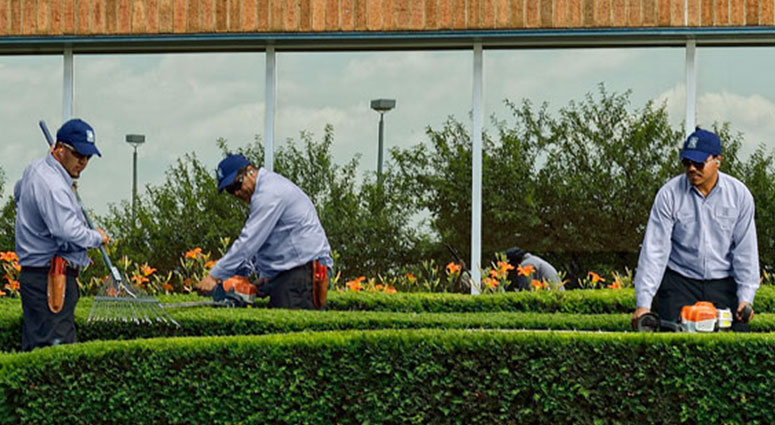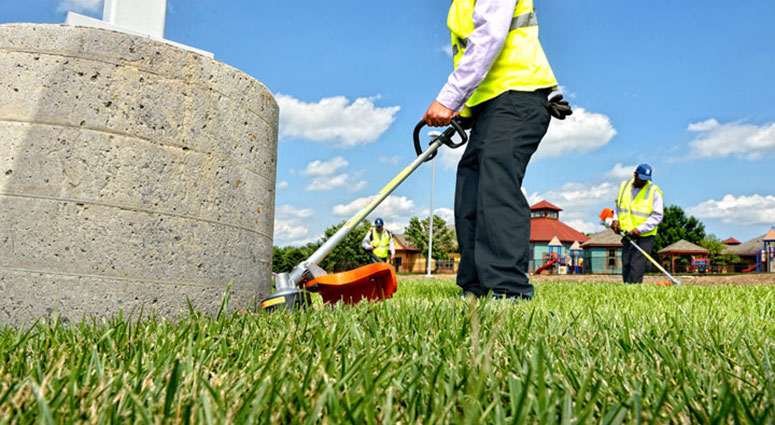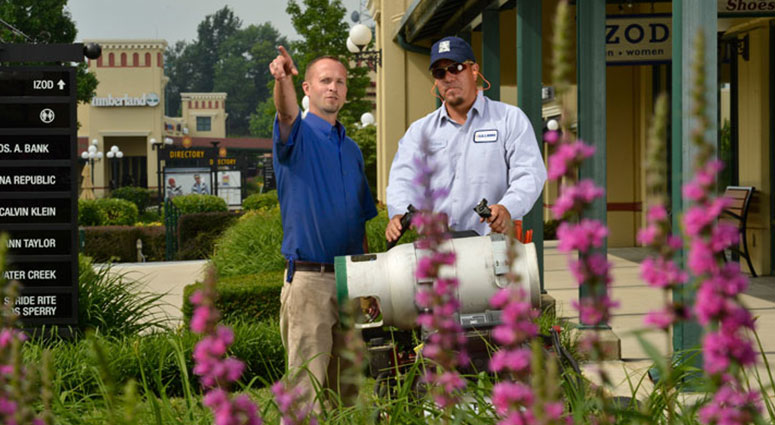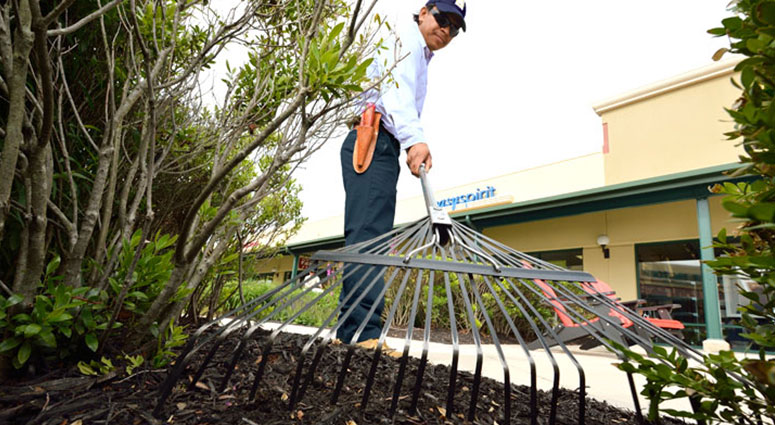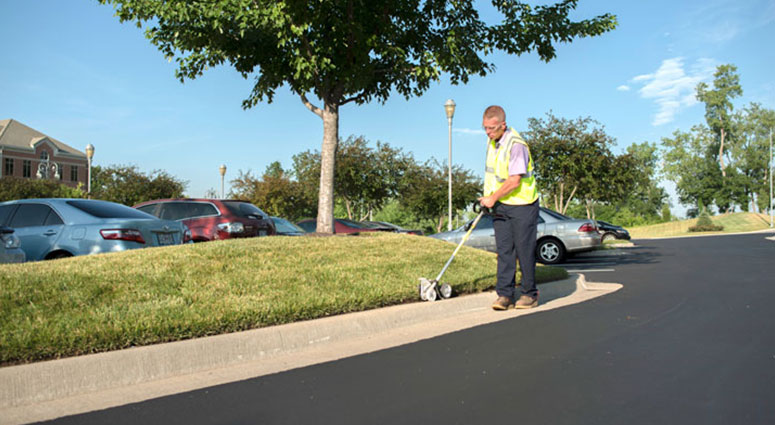 We serve businesses in the following zip codes:
33009, 33010, 33023, 33160, 33162, 33169, 33179, 33180, 33181, 33055, 33125, 33168, 33167, 33166, 33161, 33139, 33141, 33147, 33016, 33015, 33014, 33013, 33135, 33134, 33132, 33131, 33130, 33128, 33127, 33126, 33101, 33056, 33054, 33242, 33136, 33137, 33138, 33140, 33142, 33150, 33154
Commercial Lawn Care in Miami North, Florida
As one of America's preeminent beach resorts, the city of Miami Beach, FL is one of the most famous destinations in the state. The neighborhood of South Beach, with downtown Miami and Miami Port, comprise the commercial center of South Florida.
Miami Beach is a fast-paced, cosmopolitan city that puts a premium on well-designed commercial establishments. To help your business fit in with the city's dynamic aesthetic, U.S. Lawns of Miami North offers high-quality commercial lawn care in Miami Beach, FL. We work closely with our clients so that we can develop specific solutions for your lawn care issues.