HOW CAN WE SERVE YOU?
Let our experienced Macon professionals provide the skills to meet your commercial landscaping needs.
Request a free proposal
COMMERCIAL LANDSCAPING SERVICES IN Macon, GA
Serving Properties in Macon, Avondale, Payne, Whispering Pines, Franklinton, Rutland, and the Surrounding Communities
Your Macon Lawn Care & Landscape Management Experts
Local owners Greg and Kelly Israel and U.S. Lawns of Macon are your one-stop-shop commercial landscaping management partner in middle Georgia and the surrounding communities. Our team of commercial landscaping experts are here to take managing the grounds of your commercial property off of your task list so that you have more time to focus on what you do best, managing and growing your business.
Our expert team in Macon offers lawn care and turf maintenance plans, along with advanced grounds care services such as landscape enhancements which can range from seasonal flower management, to ornamental tree and shrub care, as well as new mulch and ground cover projects. We also offer full-service irrigation system and water management services which incudes managing the watering plan for your grounds, along with routine irrigation system maintenance and repairs as needed.
So if you're looking for a new grounds care partner to put the management of your landscape on autopilot contact U.S. Lawns of Macon today and we'll put together a free proposal, custom tailored to the exact needs of your property's unique landscape.
Contact Us
U.S. Lawns – Macon
Team 454
6043 Hawkinsville Road
Macon, GA 31216

LAWN MAINTENANCE & GROUNDS CARE – Macon – TEAM 454

Macon, Georgia is the principal city of the Macon Metropolitan Area and the fourth-largest city in the state. Because it is near the geographic center of Georgia and because it served as the setting of many historical events, it bears the nickname "The Heart of Georgia." Macon is also rich in culture, with various festivals throughout the year. Plus, it is the hometown a number of notable musicians, such as Otis Redding, The Allman Brothers Band, Little Richard, and Jason Aldean.
The city is likewise blessed with an abundance of natural features, such as the Ocmulgee River, and the rolling hills of the Piedmont Plateau. To maintain a cityscape that is vibrant and conducive to business, Macon makes sure that commercial buildings operating in their city maintain lawns and frontage that is lush and professional-looking. U.S. Lawns helps our clients by offering comprehensive commercial landscaping services in Macon, GA. At U.S. Lawns of Macon we help our clients create landscape management plans that will maximize the aesthetic appeal of their property while minimizing safety hazards such as broken tree branches or overgrown weeds. With our in-house team of experts and our extensive knowledge on all things lawn care, we provide clients with landscaping solutions that range from basic maintenance to major landscape improvements.
ABOUT THE OWNERSHIP
Greg Israel & Kelly Israel
[email protected]
[email protected]

Retired U.S. Air Force Chief Master Sergeant and combat Veteran, Greg Israel joined the U.S. Lawns family in 2013.
It was a natural transition since U.S. Lawns is process-oriented much like the military, and because Greg's background includes working in property management as well as spending the summers of his youth at his uncle's Florida nursery. Although Greg originally started U.S. Lawns of Macon with another USAF Chief Master Sergeant, his colleague then decided to re-enlist, so his wife Kelly took on the role of business partner, and together they continue to grow a thriving commercial landscaping business. In his free time Greg, a true horticultural hobbyist, enjoys propagating trees through the process of air layering. He also enjoys teaching Financial Peace University as well as being a financial coach for Ramsey Solutions. When Kelly isn't busy volunteering in the community, she loves to travel. They both credit faith-based values, a service mindset and a dedicated work ethic for their success in life and in business.
REVIEWS
Jacob Ferguson
23:10 27 Nov 20
Jacob Ferguson
02:50 14 Nov 20
U.S. Lawns in YOUR Community
U.S. Lawns Team 454 is committed to improving our community through a variety of endeavors. We are active members of the Greater Macon Chamber of Commerce, and the Middle Georgia Apartment Association. Greg enjoys helping people take control of their finances, providing financial counsel as a coach, and teacher of Dave Ramsey's Financial Peace University.
Kelly maintains an active role in Robins Enlisted Spouses' Club (RESC), serving as the organization's past president, and current treasurer. She also helped Robins AFB Airman's Attic achieve its 501C3 status. The team donated more than 700 hours of labor to prepare a new facility for the Airman's Attic, volunteered to help them move into the new space, and today they're still strong supporters, volunteering time, and making donations to this very worthy cause throughout the year.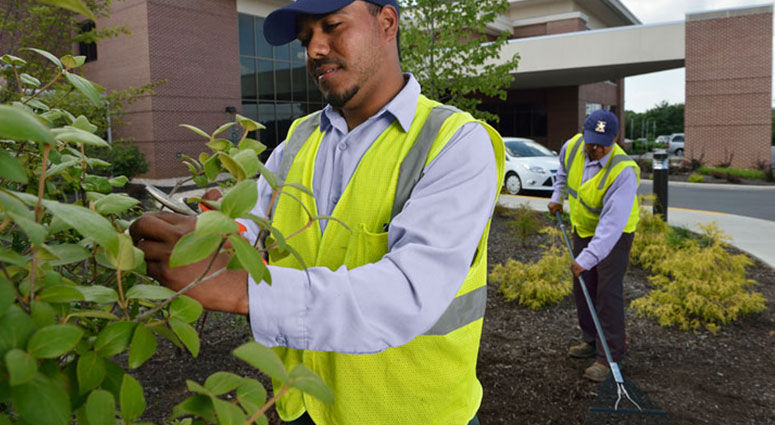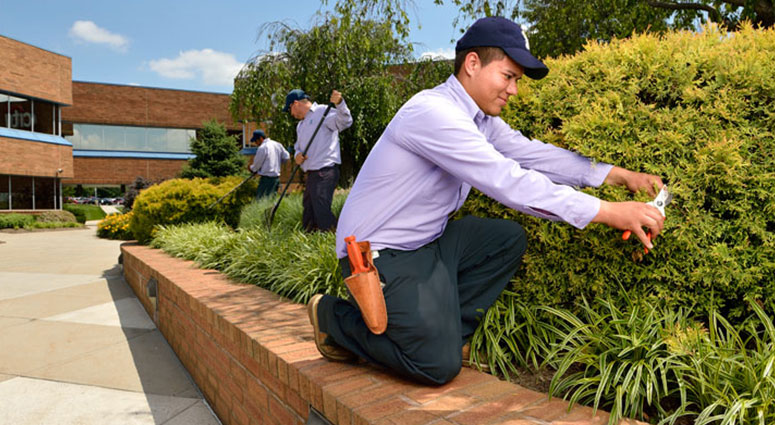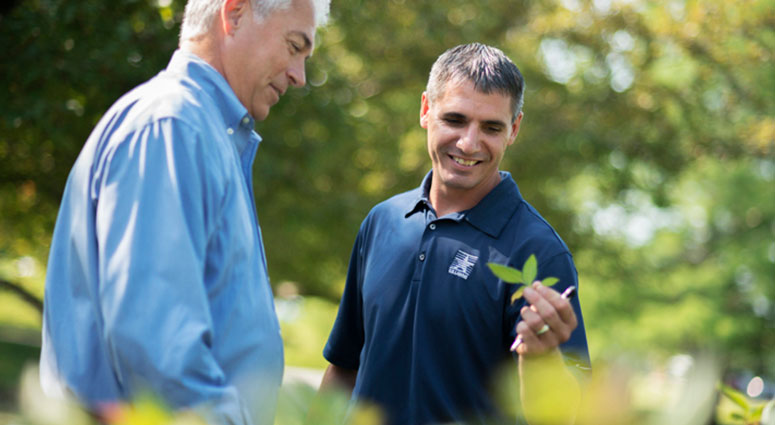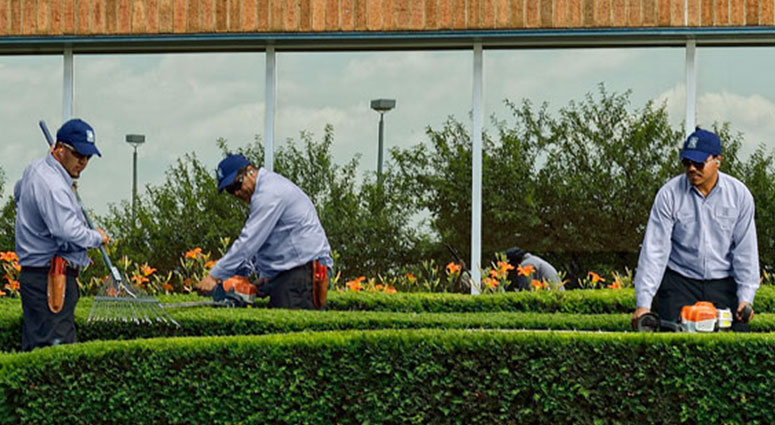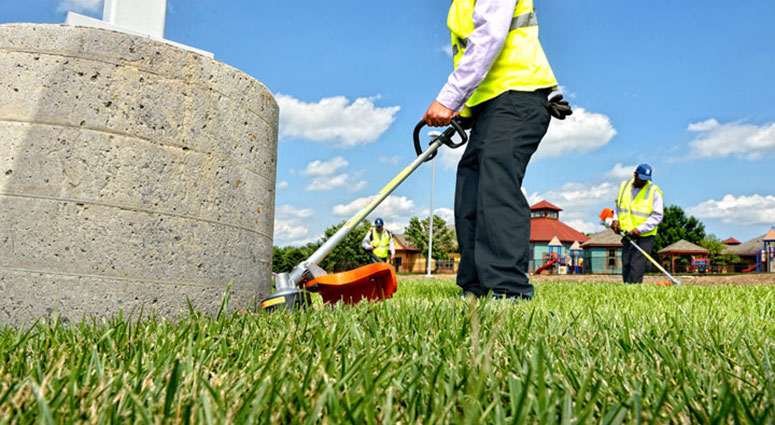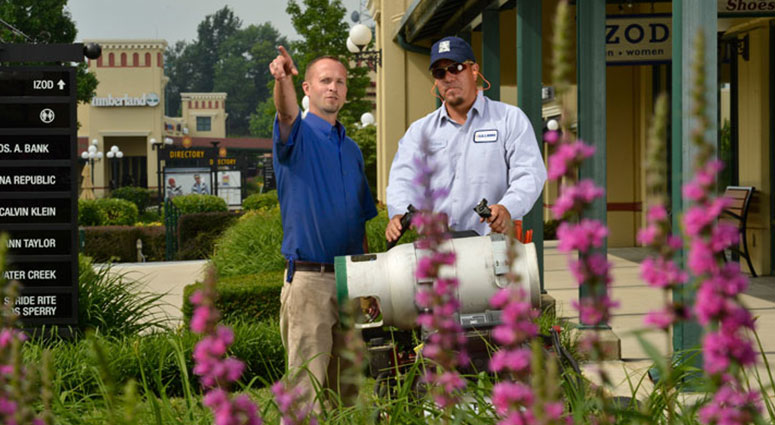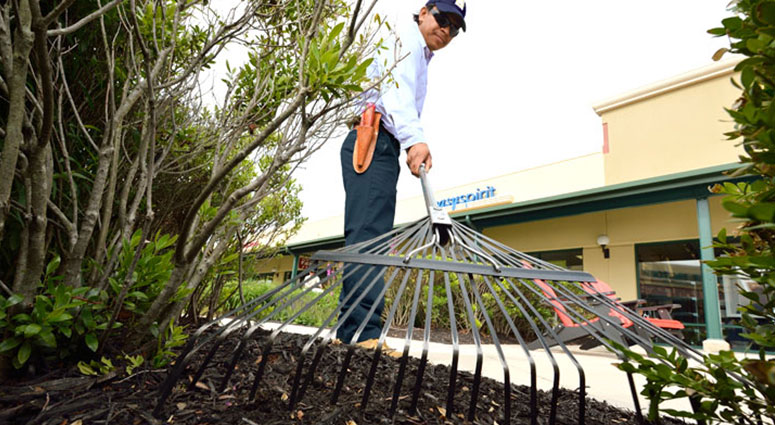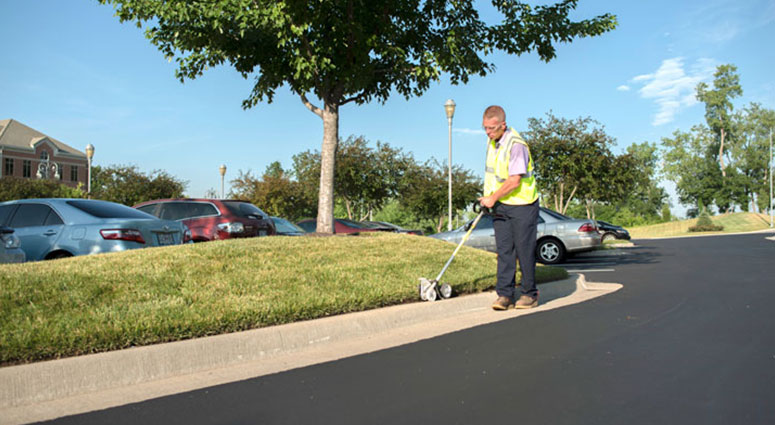 We serve businesses in the following zip codes:
31052, 31201, 31204, 31206, 31210, 31211, 31216, 31217, 31220
Commercial Lawn Care in Macon, Georgia
Bibb County, GA is part of the Macon-Bibb County consolidated city-county in Georgia. The entire county is situated in the Upper Ocmulgee River basin, brimming with both natural and man-made beauty, such as the Bond Swamp National Wildlife Refuge, and the Ocmulgee National Monument, respectively.
Also, within Bibb County is the famous Lake Tobesofkee, a flood control reservoir built in the mid-60s. The lake is a popular destination for tourists as well as county residents, with white sand beaches and facilities for various watersports.
The pristine aesthetic of this region should encourage commercial establishments in the county to maintain their own lawns and frontage areas. U.S. Lawns of Macon helps clients by providing high-quality commercial lawn care in Bibb County, GA. Our service ensures that your commercial establishment receives the specific lawn care solutions it requires for a variety of issues, from weed control to turf seeding. The end result is a beautiful, and thriving lawn all year round.