HOW CAN WE SERVE YOU?
Let our experienced Overland Park professionals provide the skills to meet your commercial landscaping needs.
Request a free proposal
COMMERCIAL LANDSCAPING SERVICES IN Overland Park, KS
Serving Properties in Overland Park, Edgerton, Spring Hill, Olathe, Lenexa, De Soto, Stilwell, Craig, Shawnee, Leawood, and the Surrounding Communities
Your Overland Park Lawn Care & Landscape Management Experts
U.S. Lawns of Overland Park and local owner Darrick Stirling are the leading providers of comprehensive commercial landscaping services in Overland Park and the surrounding communities. With our team of experts we are able to offer custom landscape management plans to meet the exact needs and budget of each of our clients.
At U.S. Lawns of Overland Park we offer basic lawn care services which include mowing, overseeding, fertilization, pruning, weeding, aeration, and pest control, just to name a few. We also offer advanced landscaping services such as landscape enhancement services, irrigation system maintenance and water management, and even snow and ice removal services during the winter months.
To learn more about what U.S. Lawns of Overland Park can offer your commercial property contact us today to get a free proposal for one of our comprehensive landscape management plans.
Contact Us
U.S. Lawns – Overland Park
Team 449
702 Keen Street Suite B
Raymore, MO 64083

LAWN MAINTENANCE & GROUNDS CARE – Overland Park – TEAM 449

When you see the U.S. Lawns star, you're looking at a member of the nation's #1 commercial landscaping team. Our nationwide network of local owners provides stability. Constant education maintains our expertise. Access to resources and processes enable us to service large properties and commercial clients with multiple locations in ways others cannot. The U.S. Lawns star represents the buying power to offer competitive pricing while remaining focused on being 100% responsive to serve without compromise. Our vision is 100% client retention. Every day, every month, every year.
We're business owners and nature lovers living in your community and we take a personal interest in every client. U.S. Lawns of Overland Park understands the heavy demands you face and we're here to ease your load with full-service grounds care management and landscape maintenance services. Our landscaping experts can customize solutions to accommodate your company's unique terrain and budget. Learn more about our extensive capabilities by clicking the icons below, or contact us today. Your Turf. Our Lawn.
ABOUT THE OWNER
Darrick Stirling, CAS
​Darrick Stirling started his lawn maintenance career at the age of 14 as he pushed his mower around local neighborhoods, hired a friend to help, and passed out homemade business cards. Little did he know that his perseverance would take him to where he is now as a U. S. Lawns franchisee. He is actively involved with his church and community, and has been a part of the U. S. Lawns family since 2012.
U.S. Lawns in YOUR Community
Darrick Stirling contributes financially to Fishes 'n Loaves community food and clothing pantry , and the City Union Mission in Kansas City, which provides numerous services for the poor and homeless, including shelter, meals, counseling and education. In addition, he donates free services to Operation Breakthrough, an inner-city outreach to poor and homeless children of Kansas City. Darrick also takes opportunities to participate in and sponsor fundraising events for non-profit organizations as the opportunities come up, such as for Horsepower Experiential Learning Program and Midwest Ministers Fellowship.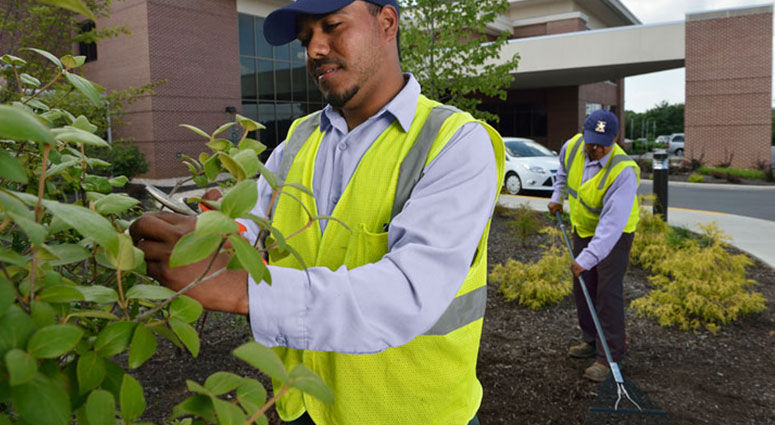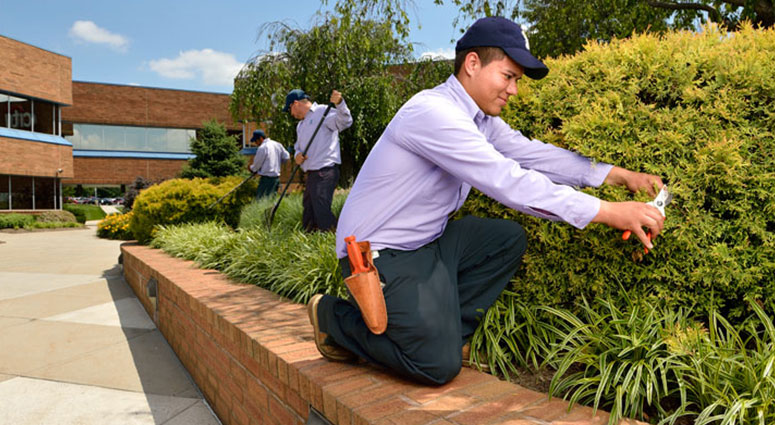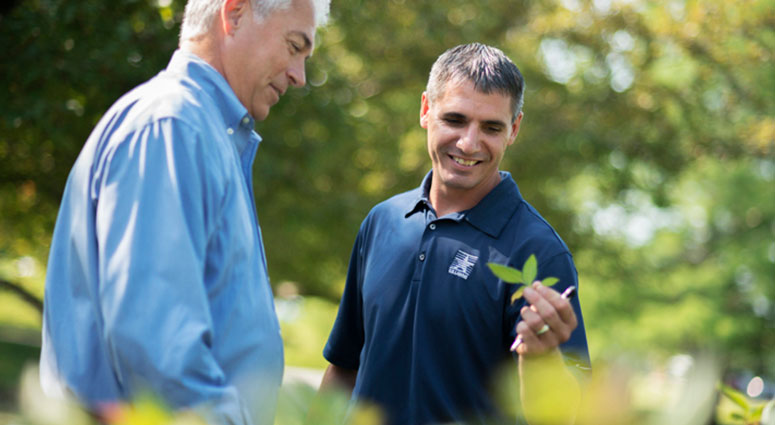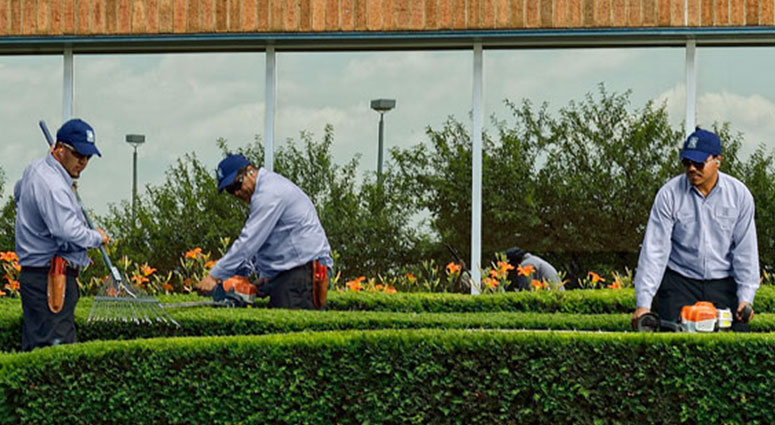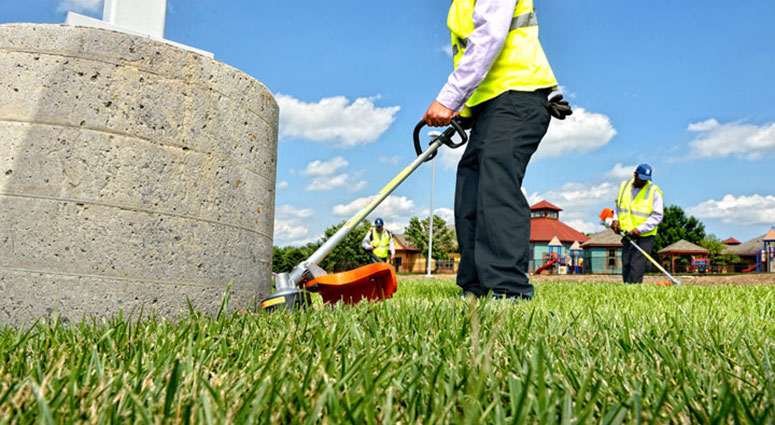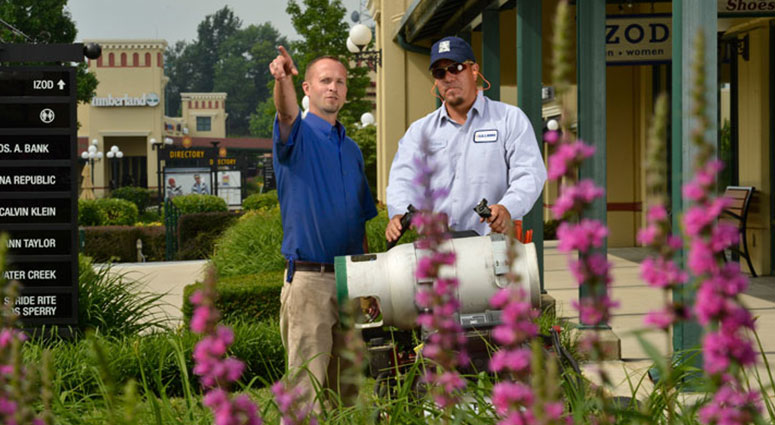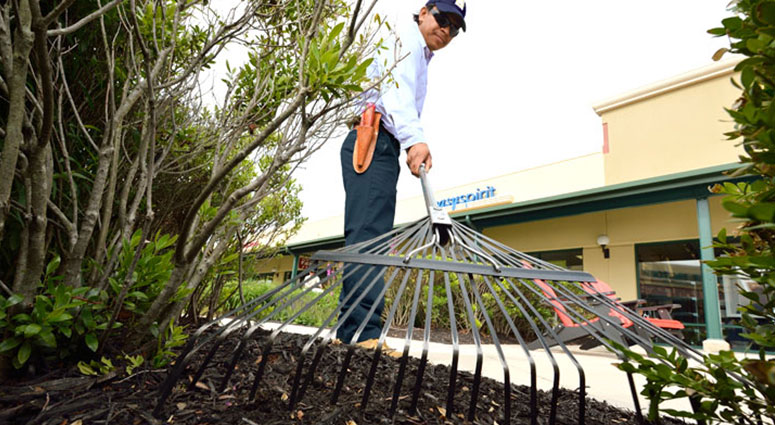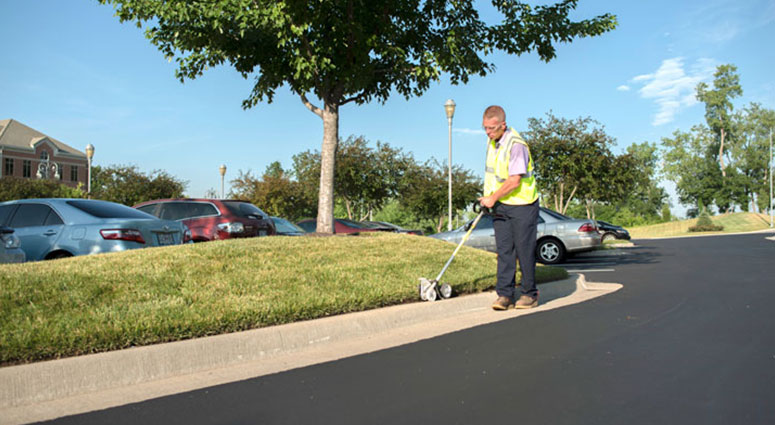 We serve businesses in the following zip codes:
66013, 66018, 66021, 66030, 66031, 66061, 66062, 66083, 66085, 66202, 66203, 66204, 66205, 66206, 66207, 66208,66209, 66210, 66211, 66212, 66213, 66214, 66215, 66216, 66217, 66218, 66220, 66221, 66223, 66224, 66226, 66227
Commercial Lawn Care in Overland Park, Kansas
Many businesses choose U.S. Lawns of Overland Park for their landscaping, lawn care, and grounds care services. That's because we've built a solid reputation of reliable excellence, thanks to our dedicated team of specialists.
At U.S. Lawns of Overland Park we are the leading experts in the landscaping and lawn care industry in our area, so we know what it takes to deliver high-quality service, every time. From basic maintenance plans to more advanced services, we prepare customized solutions that target your business' unique grounds care needs.