HOW CAN WE SERVE YOU?
Let our experienced Boston professionals provide the skills to meet your commercial landscaping needs.
Request a free proposal
Commercial Landscaping Services in Boston, MA
Serving Properties in Boston, Newton, Brookline, Dedham, Milton, Quincy, Norwood, Braintree, Canton, Walpole, Randolph, Holbrook, Avon, Sharon, Foxborough, Mansfield, Wrentham, Easton, Oakland, North Attleborough, and the Surrounding Communities
Your Boston Lawn Care & Landscape Management Experts
U.S. Lawns Team 654 in Boston takes great pride in offering the best commercial landscaping services in Boston, Massachusetts and the surrounding communities. We offer a full array of landscaping management services that can be customized to each property's exact needs.
Choose from the basics such as landscape maintenance and lawn care, we also offer more advanced services such as irrigation system maintenance and water management, landscape enhancements, or even snow removal and ice management services during the winter. The landscape enhancement services we offer include minor landscape improvements such as the planting of seasonal flowers or installation of basic drainage solutions, to more complex landscape renovation projects that involve the planning and build out of new hardscaping.
U.S. Lawns of Boston wants to be your year-round full-service commercial landscaper handling all of your landscaping needs. We provide commercial landscaping and lawn maintenance services for establishments in Boston, Newton, Brookline, Dedham, Milton, Quincy, Norwood, Braintree, Canton, Walpole, Randolph, Holbrook, Avon, Sharon, Foxborough, Mansfield, Wrentham, Easton, Oakland, North Attleborough, and the surrounding communities.
Get in touch with U.S. Lawns of Boston today for more information or to request a free proposal.
Contact Us
U.S. Lawns – Boston
Team 654
43 Canton St.
Stoughton, MA 02072
(781) 344-7400

LAWN MAINTENANCE & GROUNDS CARE – Boston – TEAM 654

Boston, Massachusetts is among the most important cities in New England and one of the oldest communities in the entire country. Founded in 1630, Boston is a key figure in American history, and is an economic and cultural powerhouse in the region.
The cityscape is comprised of both heritage buildings and modern architecture, with centuries-old neighborhoods alongside contemporary skyscrapers. Boston is also a major international center for higher learning, with numerous prestigious universities and colleges in the city. With Boston's place as a premier city for commerce, education, medicine, history, and so much more. It's important for commercial establishments in the area to maintain a business space that is not only vibrant and welcoming, but also professional and neat. To do this, U.S. Lawns offers effective and comprehensive commercial landscaping services in Boston. At U.S. Lawns of Boston we with an in-house team of landscaping experts who all have extensive experience in the grounds care industry. Their vast knowledge of all things lawn care means that they can find the most appropriate solution for your specific lawn care issues.
ABOUT THE OWNER
Josh Rivers
Josh & Georgia Rivers own and operate U.S. Lawns Boston, MA. Georgia holds degrees in Finance and Marketing from North Eastern University. Josh is a veteran of the U.S. Navy. He holds a degree in Information Systems Security from American Military University and an MBA from Duke University.
They are committed to fantastic customer service, a strong team culture of service, and competitive pay and benefits for the team.
U.S. Lawns in YOUR Community
You'll find every U.S. Lawns owner in the community, helping to make the places we live a little better for us all. From charities to golf tournaments to volunteer work, we're active in giving back to our neighbors.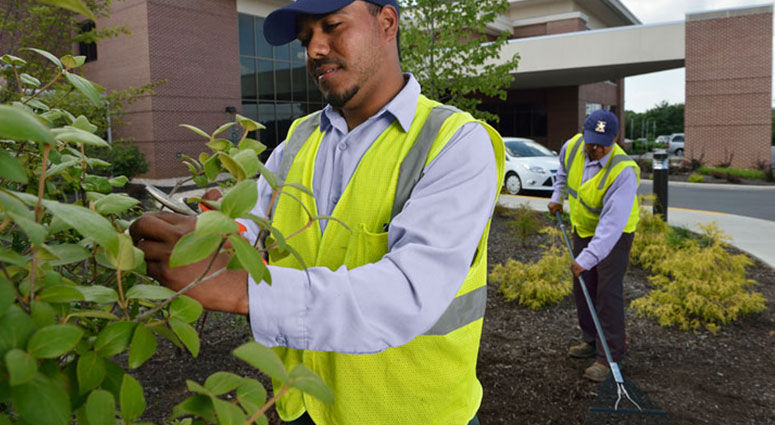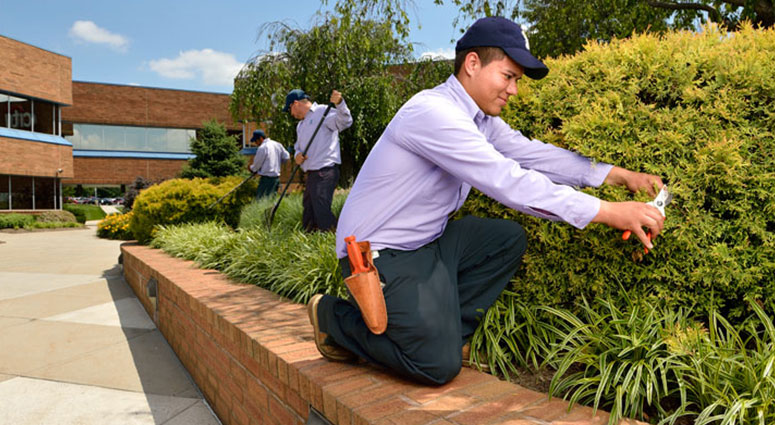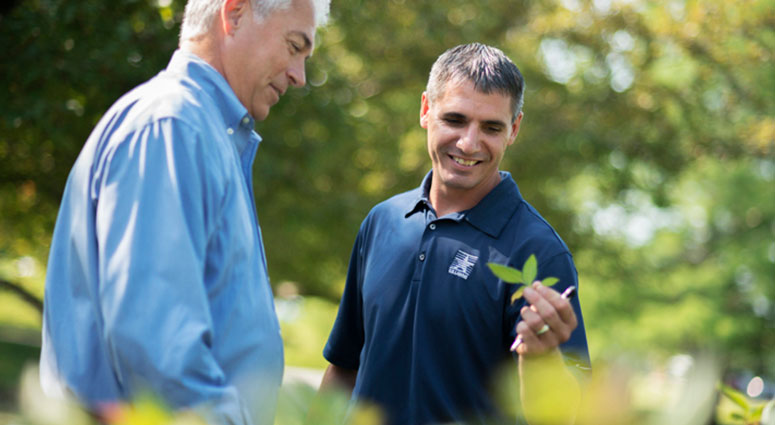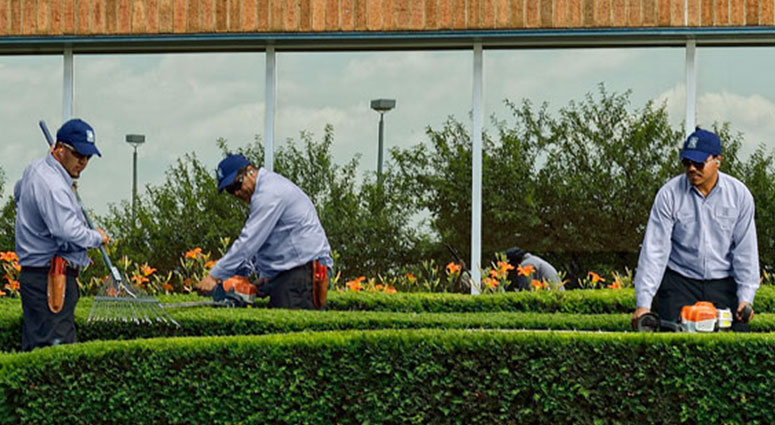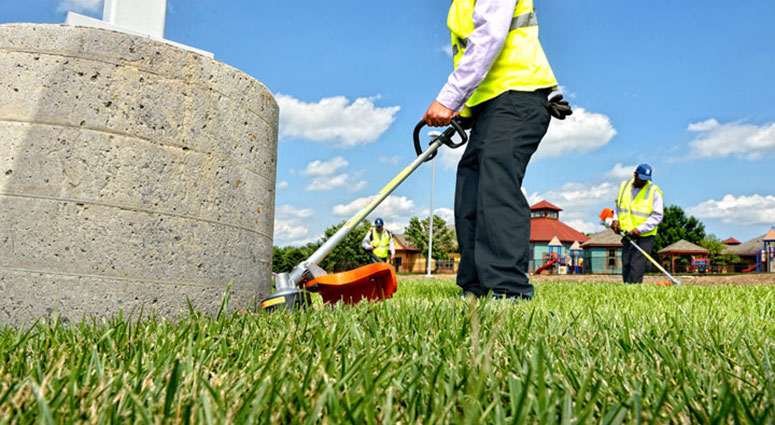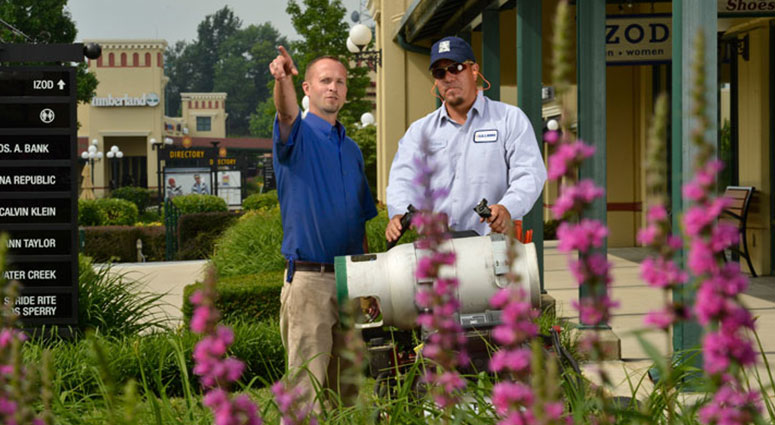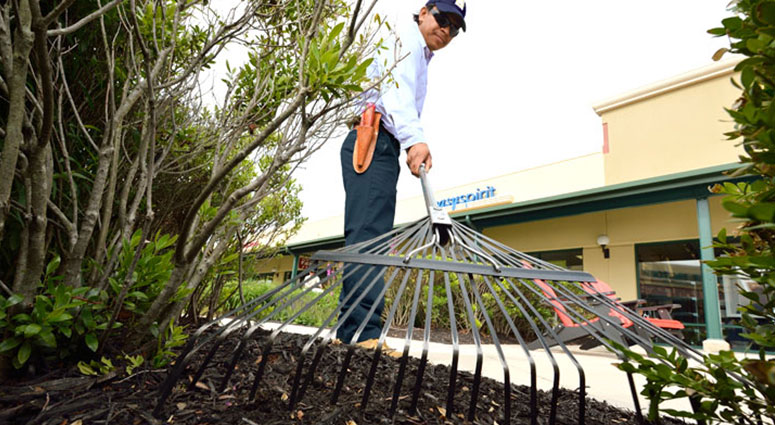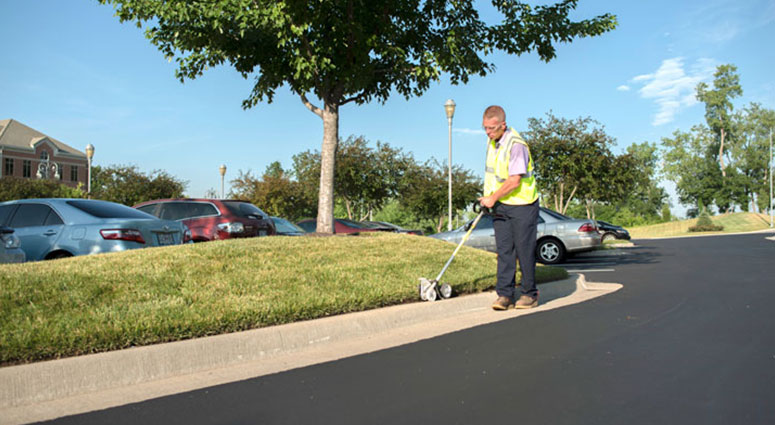 We serve businesses in the following zip codes:
02021, 02026, 02032, 02035, 02062, 02067, 02072, 02090, 02093, 02124, 02125, 02126, 02130, 02131, 02132, 02135, 02136, 02169, 02170, 02171, 02184, 02186, 02322, 02343, 02356, 02368, 02375, 02445, 02458, 02459, 02466, 02467, 02718, 02760, 02762, 02767
Commercial Lawn Care in Boston, Massachusetts
As a city renowned for its historical significance, cultural heritage, and bustling business districts, Boston relies on its visual appeal to attract visitors, residents, and businesses. Well-maintained landscapes, including parks, gardens, and green spaces, contribute to the city's charm and create a welcoming atmosphere for both locals and tourists alike. By incorporating greenery into commercial areas, Boston can mitigate the heat island effect, reduce greenhouse gas emissions, and promote a healthier environment. Additionally, well-designed and maintained landscapes offer opportunities for recreational activities, fostering a sense of community and social interaction. They provide spaces for relaxation, exercise, and outdoor events, enhancing the overall quality of life for Bostonians. At U.S.Lawns of Boston we work with you to create a positive lasting impression for visitors and potential customers, showcasing the city's commitment to environmental sustainability and urban beautification.