HOW CAN WE SERVE YOU?
Let our experienced Kannapolis professionals provide the skills to meet your commercial landscaping needs.
Request a free proposal
COMMERCIAL LANDSCAPING SERVICES IN Kannapolis, NC
Serving Properties in Kannapolis, Concord, Salisbury, Harrisburg, Midland, Cooleemee, Spencer, Rockwell, Mt. Pleasant, and the Surrounding Communities
Your Kannapolis Lawn Care & Landscape Management Experts
U.S. Lawns of Kannapolis is the leading provider of commercial landscape management services in the Kannapolis area and the surrounding communities.
Our team of experts can offer a complete suite of landscape management services, from basic turf care to more specialized plant health services, commercial irrigation services, as well as landscape enhancements, snow removal and ice management services, and we can even manage a full-scale landscape renovation project for you from start-to-finish. We offer our commercial landscaping services to clients in Kannapolis, Concord, Salisbury, Harrisburg, Midland, Cooleemee, Spencer, Rockwell, Mt. Pleasant, and the surrounding communities.
You can put your trust in the extensive experience of local owners Brandon and Sherri Shively who have many decades of caring for landscapes in the unique climate of North Carolina. We'll come and walk your grounds with you and make recommendations on ways to improve your property as well as increase its value through cost-effective landscape enhancements. Get in touch with U.S. Lawns of Kannapolis today to learn more or request a free proposal.
Contact Us
U.S. Lawns – Kannapolis
Team 313
280 Ervin Woods Drive
Kannapolis, NC 28081

LAWN MAINTENANCE & GROUNDS CARE – Kannapolis – TEAM 313

Located just a few miles away from Charlotte, the city of Kannapolis, North Carolina is an affluent suburb of the Metropolitan Area that is known for its quiet and idyllic atmosphere. Because of the suburban feel of the place, Kannapolis was chosen as the home of the North Carolina Research Campus, a 350-acre research center that's dedicated to learning more about health, agriculture, and nutrition.
The North Carolina Research Center is at the heart of Kannapolis, and is the product of multiple public and private institutions banding together to tackle important scientific issues. Kannapolis is also home to the Earnhardt family, which has produced multiple NASCAR champions. Keeping Kannapolis clean, professional-looking, and safe is a priority of commercial establishments in the city. Businesses in the area work hard to reflect the beauty of their surroundings, and U.S. Lawns of Kannapolis is right there with them. Our high-quality commercial landscaping services in Kannapolis, NC ranges from basic maintenance to major landscape improvements.
ABOUT THE OWNER
Brandon & Sherri Shively
Brandon and Sherri Shively own and operate U.S. Lawns in Charlotte, Kannapolis, Rock Hill and Statesville, NC. Brandon's early passion and knowledge of the green industry began with his involvement in his high school's horticulture design teams, and continued into college where he earned a degree in horticulture from Virginia Tech.
After college, he was hired by U.S. Lawns and promoted from position to position, and now, with two decades of industry experience behind him, he and Sheri are multi-territory U.S. Lawns owners. Sherri Shively has a background in sales and marketing and is currently sales manager at Lennar Homes, where she has worked for several years. As U.S. Lawns owners, they are committed to providing quality service along with open communication to build strong connections with their customers. Customer retention and employee retention is a high priority for them. They train their team and give them a roadmap to success, leveraging rewards and career paths within U.S. Lawns. They are also focused on giving back to their communities. As natives of Virginia and alumni of Virginia Tech, Brandon and Sherri enjoy cheering on their beloved Virginia Tech Hokies in their spare time. Brandon and Sherri are proud parents of two young children, Reagan and Grayson. The most important job that Brandon and Sherri have is being strong roles models to their children and building a legacy their children can be proud of.
U.S. Lawns in YOUR Community
Almost everybody in U.S. Lawns Team 313 is involved in the community. For instance, the Marketing Manager is the secretary for the IFMA Charlotte board, the communications chair for BOMA of the Carolinas, and the VP of the Products and Service Council for the Greater Charlotte Apartment Association. The Owner is a coach for several youth sports teams. Collectively, they've volunteered at Ronald McDonald House, Habitat for Humanity, and a women's shelter in Charlotte. They've worked to provide school supplies for underprivileged children, and have taken part in singing telegrams to raise funds for Second Harvest Food Bank. Team 313 definitely works hard to make their community a better place.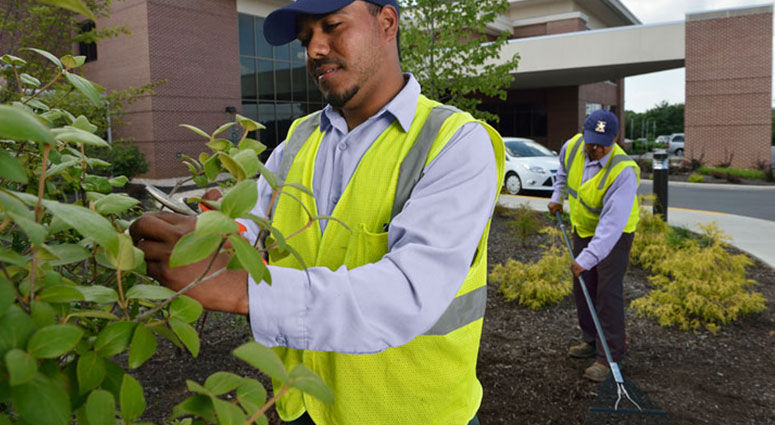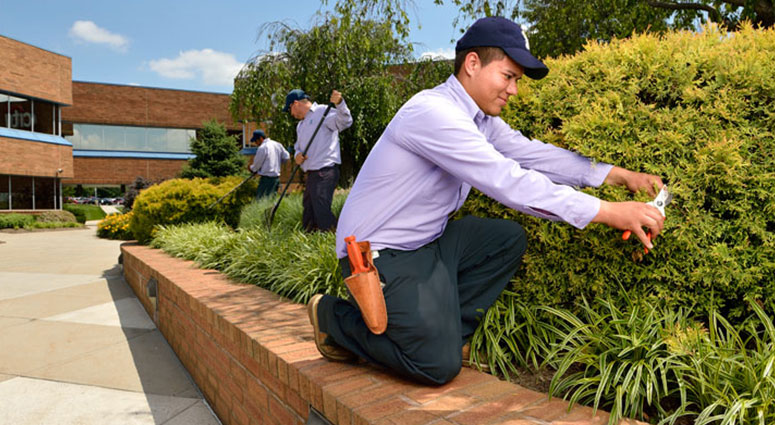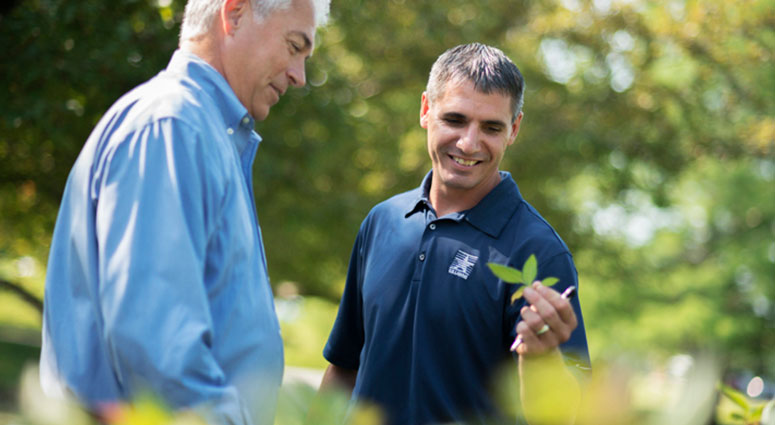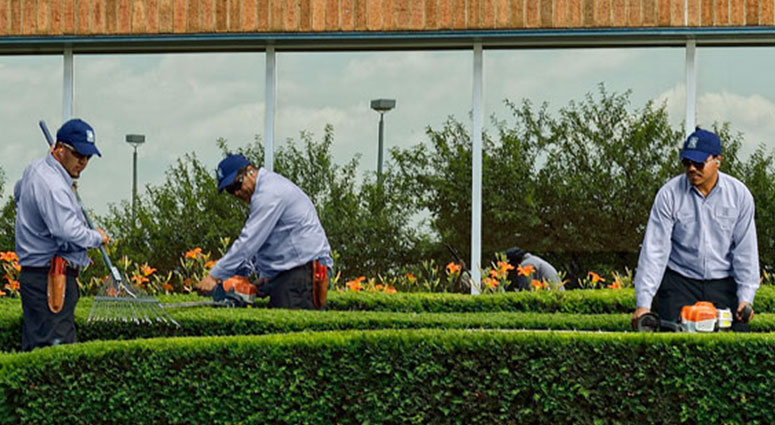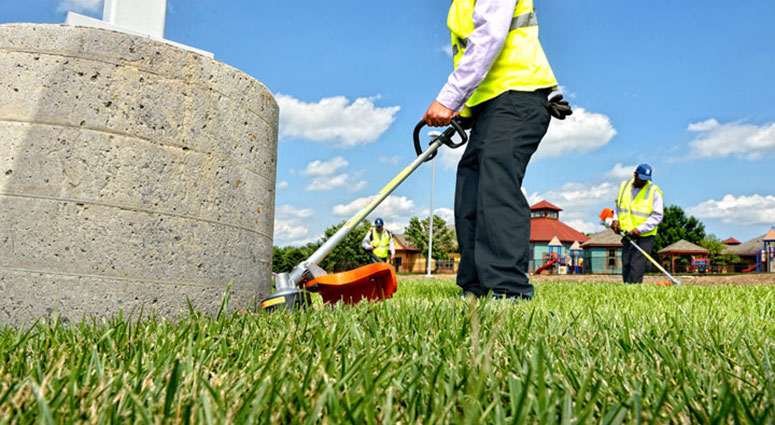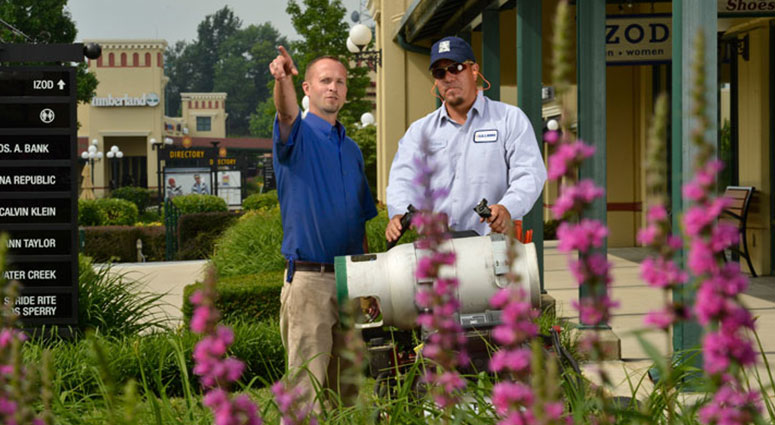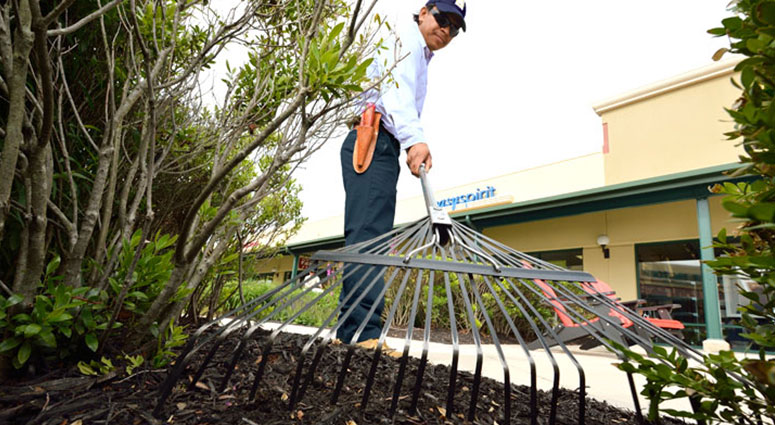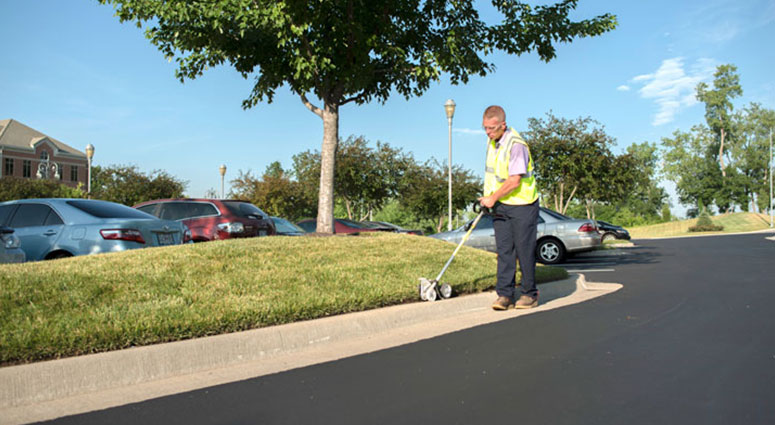 We serve businesses in the following zip codes:
28677, 28115, 27013, 28125, 28625, 28036, 28025, 28023, 28079, 28075, 28027, 28215, 28213, 28262, 28269, 28081, 27028, 28110, 28107, 28083, 28088, 28147, 28078, 27239, 27292, 28039, 27299, 28071, 27054, 28127, 28159, 28097, 28124, 28163, 28144, 28138, 28146, 28137
Commercial Lawn Care in Kannapolis, North Carolina
One of the most rapidly growing cities in the Charlotte Metropolitan Area, the city of Concord, North Carolina is an idyllic and wealthy municipality that offers its residents' wide green spaces amidst a bustling metro. Concord rests in the Piedmont region of North Carolina, an area that is rich with rolling hills and vast swathes of forest land.
The natural beauty of Concord makes it a very popular tourist destination, with notable attractions such as Concord Mills, the Reed Gold Mine, and the Charlotte Motor Speedway.
Because of the lush and verdant landscape surrounding Concord, commercial establishments in the city are encouraged to reflect the city's natural beauty. To do this, U.S. Lawns of Kannapolis offers highly comprehensive commercial lawn care in Concord, NC that helps businesses maintain a property that is aesthetically-pleasing year round.
We use the latest tools and techniques of the lawn care industry. Our in-house team of experts employs environmentally sound practices to ensure that your landscape is not only beautiful, but also sustainable and kind on the environment.