HOW CAN WE SERVE YOU?
Let our experienced Wilmington professionals provide the skills to meet your commercial landscaping needs.
Request a free proposal
COMMERCIAL LANDSCAPING SERVICES IN Wilmington, NC
Serving Properties in Wilmington, Castle Hayne, Ogden, Silver Lake, Carolina Beach, Porters Neck, New Hanover County, and the Surrounding Communities
Your Wilmington Lawn Care & Landscape Management Experts
The U.S. Lawns of Wilmington landscape specialists and local owners Michael and Alison Esposito are the leading providers of commercial lawn care and landscape maintenance services in southeastern North Carolina.
For starters we offer general lawn and turf maintenance services such as mowing, edging, trimming, weed control, fertilization, overseeding, and pest control. We also offer customizable advanced landscaping services should you want to put your landscape management on auto pilot with a single service provider. Some of the advanced services we offer include landscape enhancements, irrigation maintenance services, we can take on a full-scale landscape renovation, or snow removal and ice management during the winter months.
So, if you're looking to take your property's commercial landscape to the next level contact U.S. Lawns of Wilmington, NC to find out what we can do for you!
Contact Us
U.S. Lawns – Wilmington
Team 178
1704 Castle Hayne Rd.
Wilmington, NC 28401

LAWN MAINTENANCE & GROUNDS CARE – Wilmington – TEAM 178

Voted by USA Today as the "Best American Riverfront" in 2014, Wilmington is no stranger to natural beauty. The city boasts a mile-long Riverwalk that gives tourists an impressive view of the Cape Fear river, while its large historic district contains almost 300 blocks of historically important buildings. The volume of significant historical sites in Wilmington earned it a spot in the National Trust for Historic Preservation's Dozen Distinctive Destinations of 2008.
Wilmington takes care of these buildings through the Historic Wilmington Foundation. The city has an impressive collection of various architectural styles, from Queen Anne and Italianate, to Vernacular Style and Colonial Revival. It follows, then, that commercial properties in the city should keep up with the impressive aesthetic of these historical wonders. Commercial landscaping services in Wilmington, North Carolina must give clients comprehensive landscape management to blend in with the surrounding historic beauty of the city. As one of the leading providers of landscaping services in New Hanover County and its surrounding areas, U.S. Lawns of Wilmington has the expertise and skill to deliver high-quality landscaping and lawn care to commercial clients.
ABOUT THE OWNER
Michael Esposito & Alison Esposito
[email protected]
[email protected]

Joining U.S. Lawns in 2004, Michael and Alison Esposito carry forth a strong dedication to customer service from their background in the hospitality industry. Alison earned her degree as a Chef from New England Culinary Institute in Montpelier VT, and Michael spent his early career managing hotels, restaurants, and most recently, Porters Neck Country Club.
Michael and Alison completed the Master Gardener's Program through the NC State University's Cooperative Extension Service at the New Hanover County Arboretum and Gardens. They maintain current licensing as Pesticide Applicators, Irrigation Contractors, and Landscape Contractors, and continue their education constantly to provide the highest level of responsive expertise. When they're not growing their business, supporting the community or enjoying time with their children, Alison stays fit at the gym and loves to unwind reading, while Michael competes in North Carolina U.S. Masters Swimming, with the Seahawk Aquatic Club Swim Team out of the UNCW, as well as with the YMCA Triclub.
REVIEWS
Michael Tetterton
14:02 10 Oct 21
U.S. Lawns in YOUR Community
U.S. Lawns Team 178 is dedicated to helping our community through a variety of endeavors. We are active members of the Wilmington Chamber of Commerce as well as the Wilmington Apartment Association.
Both Michael and Alison sit on the Advisory Committee for Cape Fear Community College's Landscape Gardening program. The team also donates to Easter Seals, providing grounds care for the Wilmington Children's Center since 2011 in support of a cause dear to all of us.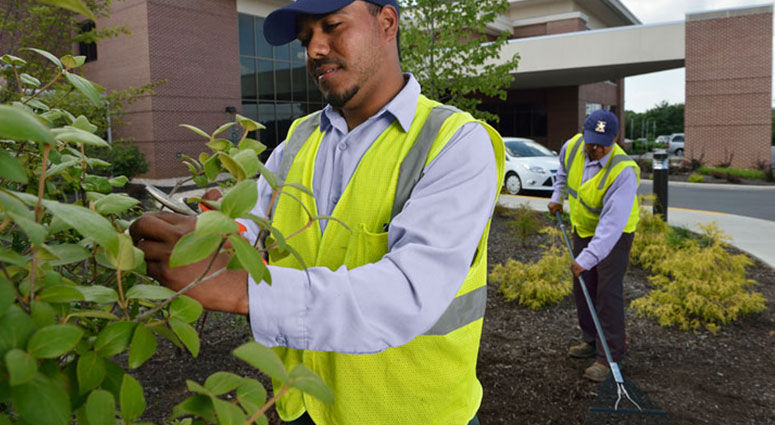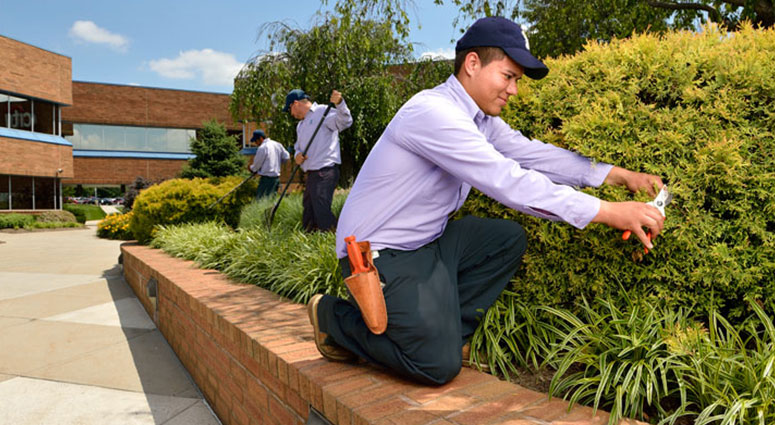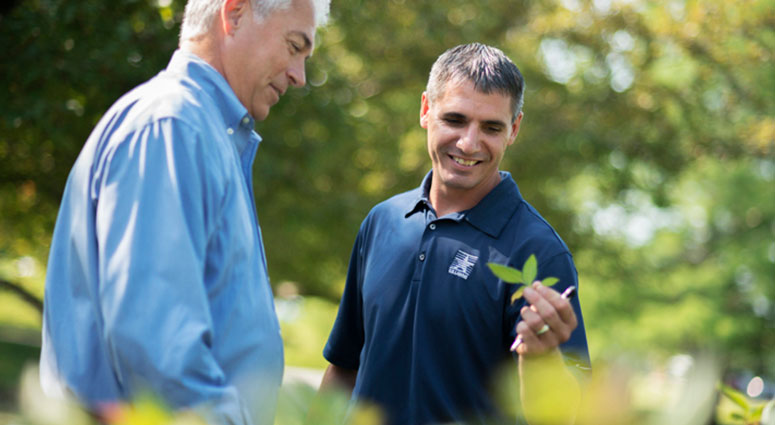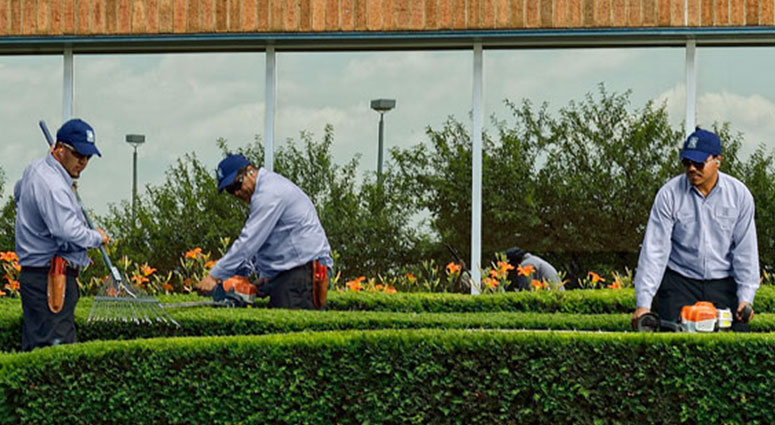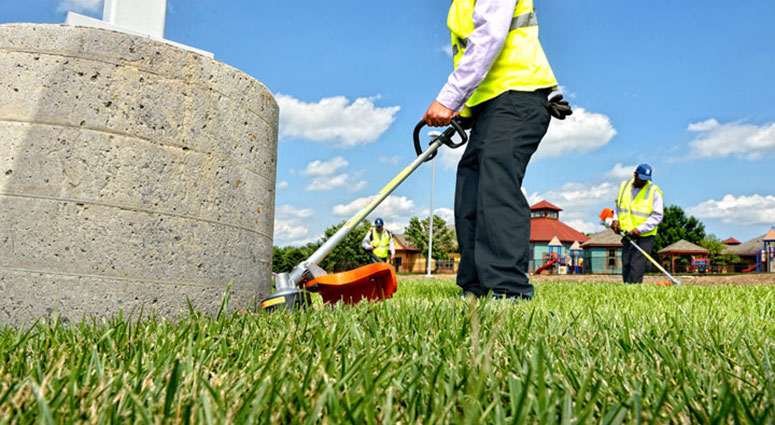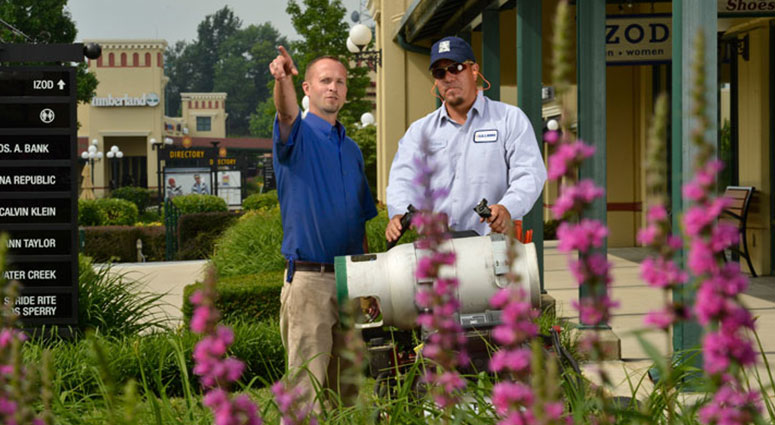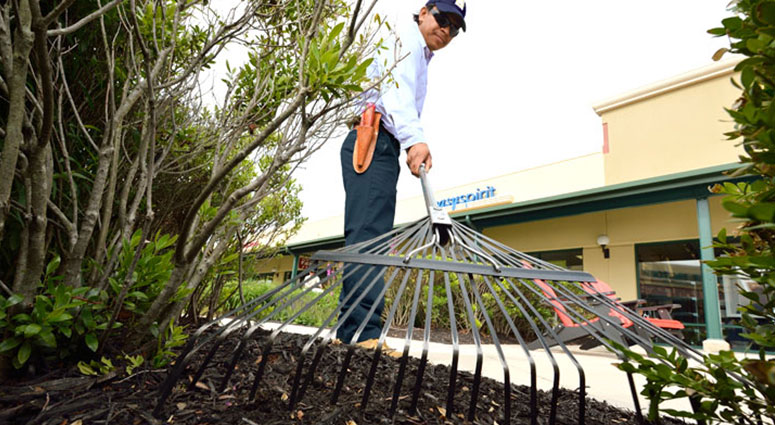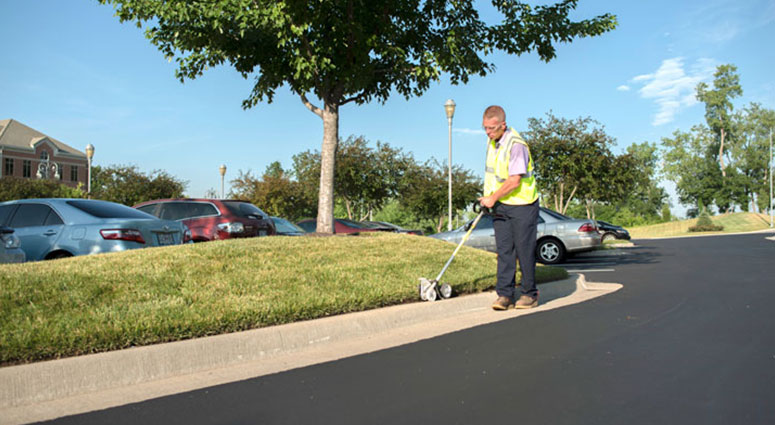 We serve businesses in the following zip codes:
28457, 28451, 28435, 28429, 28412, 28401, 28428, 28411, 28409, 28480, 28405, 28403
Commercial Lawn Care in Wilmington, North Carolina
Castle Hayne might be a familiar sight to visitors, mostly because its surrounding areas have been used as a location for various TV shows and films such as Iron Man 3, Sleepy Hollow, and Dawson's Creek.
If a movie or TV crew is shooting a popular film or show near your property, it's a good idea to look your best. U.S. Lawns of Wilmington helps commercial properties by making sure that your landscape or lawn is clean, green, and ready for the big screen.
With various calls from locals and residents for authorities to incorporate Castle Hayne as a town, the census-designated place is looking at rapid development over the coming years. To keep in stride with upcoming growth, commercial properties need to up their curb appeal by enlisting professional commercial lawn services in Castle Hayne.