HOW CAN WE SERVE YOU?
Let our experienced Harlingen professionals provide the skills to meet your commercial landscaping needs.
Request a free proposal
Commercial Landscaping Services in Harlingen, TX
Serving Properties in Harlingen, San Pedro, Laguna Heights, Brownsville, Yturria, Los Indios, Boca Chica, Port Isabel, Lasara, Arroyo Colorado Estates, Santa Rosa, El Camino Angosto, Port Mansfield, South Padre Island, Del Mar Heights, Arroyo Gardens-La Tina Ranch, Green Valley Farms, La Feria, and Encantada-Ranchito El Calaboz
Your Harlingen Lawn Care & Landscape Management Experts
Welcome to the breathtaking landscape of Harlingen, Texas, where nature's beauty unfolds in harmony with the vibrant community. Nestled within this captivating backdrop is a thriving cityscape, adorned with lush greenery and meticulously maintained outdoor spaces. Here, the presence of U.S. Lawns of Harlingen, the leading landscaping company and trusted landscaper, brings life and vibrancy to every corner it touches.
U.S. Lawns of Harlingen and local owner Susana and Carlos Montes work with commercial clients offering a complete suite of landscaping services to business owners as well as property managers. We offer basic lawn maintenance services including mowing, weeding control, edging, seeding, pest control, aeration, and other general turf maintenance as needed to maintain the beauty of your landscape. Our team of experts are also able offer advanced services such as landscape improvement services which can include anything from seasonal flower management, to ornamental tree and shrub care, and we can even manage a full-scale landscape renovation if your property is in need of a refresh. Another advanced service we offer is irrigation system maintenance and water management which depending on your needs can include anything from new irrigation system design and installation, to seasonal upkeep of your irrigation system, and even on-call irrigation system repairs when something breaks.
​We look forward to hearing your unique concerns and finding a solution for your property. Contact U.S. Lawns of Harlingen to get a free proposal for one of our comprehensive year-round landscape maintenance and ground care plans.
Contact Us
U.S. Lawns – Harlingen
Team 663
1327 E. Washington Avenue #319 Harlingen, TX 78550
956-651-5426

LAWN MAINTENANCE & GROUNDS CARE – Harlingen – TEAM 663

U.S. Lawns of Harlingen takes pride in being the premier provider of fully customizable landscape management plans, which allows us to meet the needs of all commercial properties. From basic lawn maintenance, to landscape enhancement, and water management services we can handle it all. If you're in need of ornamental tree and shrub care, or seasonal flower management we've got a crew of experts fully equipped to handle that too!
Every service that U.S. Lawns of Harlingen offers can be customized to the exact needs of your unique landscape, ensuring that all of your needs are met while making sure you don't get stuck paying for something you don't need.
ABOUT THE OWNER
Susana Montes & Carlos Montes
[email protected]
[email protected]

Carlos is originally from Mission, Texas, and joined the Air Force in October 1998 as an avionics sensors technician. He left the Air Force in 2004 to join the Army and became a helicopter pilot, where he served two tours in Iraq, two tours in Kuwait, and an overseas accompanied tour in Germany for four years, and retired after 21 years of service in January 2020. He has been flying as an airline pilot, and is currently a captain on a Boeing 737.
He has an associate degree in avionics systems and a bachelor's degree in aeronautics from Embry Riddle Aeronautical University. He is working on his MBA with Embry Riddle Aeronautical University. Susana is from Mission, Texas and has a Bachelor of Science in Biology from University of Texas–Pan American (UTPA). She earned an associate degree in occupational therapy assistant and has a license in Certified Occupational Therapy Assistant (COTA). She practiced as a COTA for 15 years in a variety of settings. In their leisure time, they enjoy family outings, golf, and hanging out with their family and friends.
U.S. Lawns in YOUR Community
You'll find every U.S. Lawns owner in the community, helping to make the places we live a little better for us all. From charities to golf tournaments to volunteer work, we're active in giving back to our neighbors.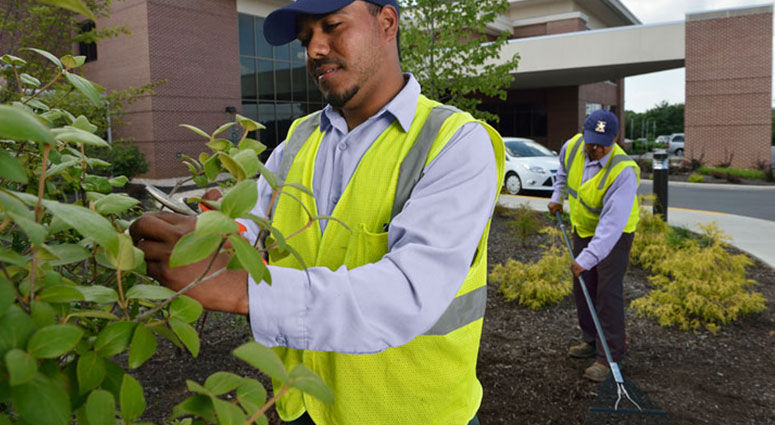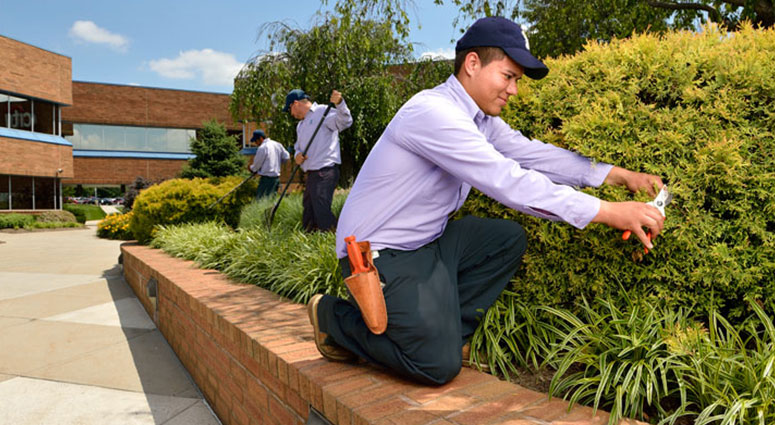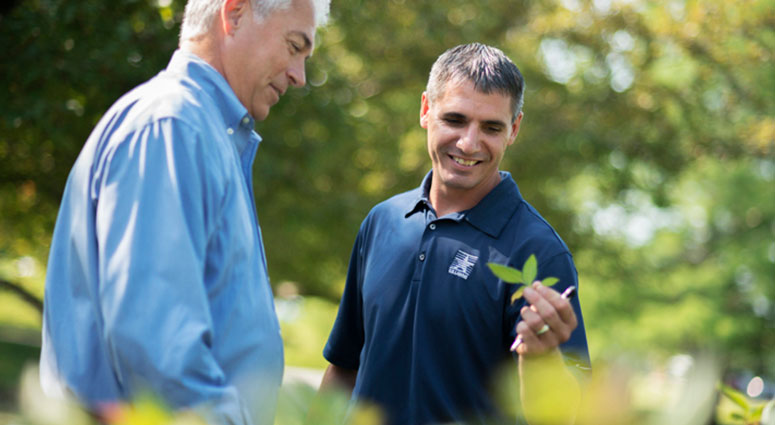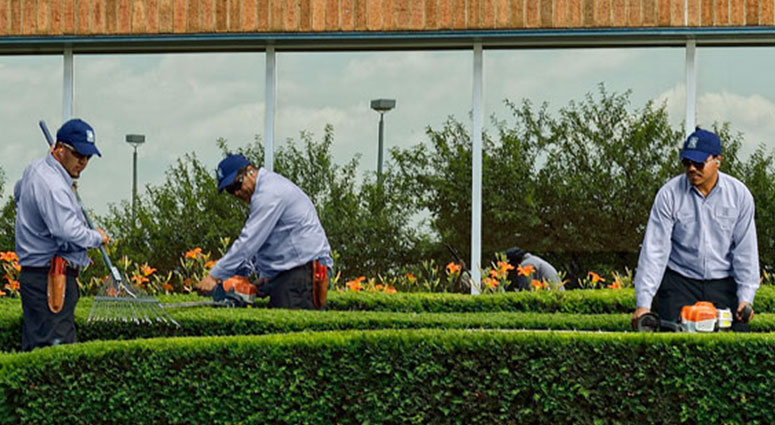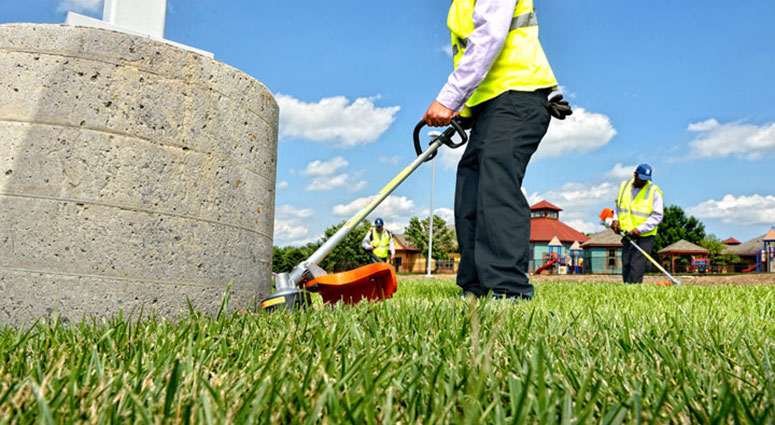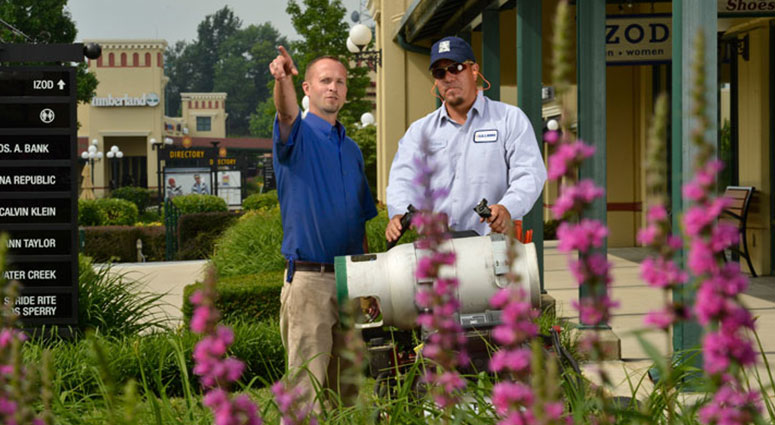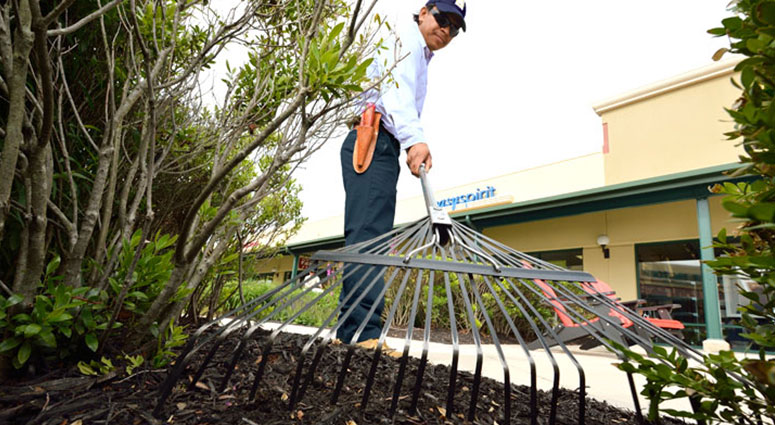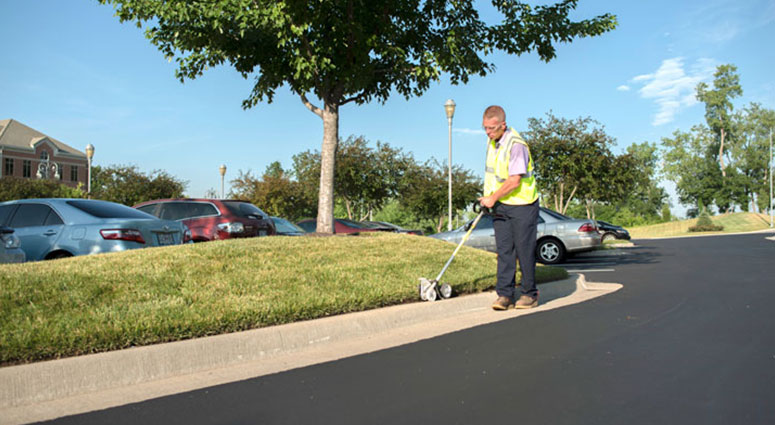 We serve businesses in the following zip codes:
78580, 78569, 78583, 78597, 78552, 78559, 78586, 78583, 78566, 78575, 78520, 78526, 78521, 78578, 78593.
Commercial Lawn Care in Harlingen, Texas
When you choose U.S. Lawns of Harlingen you'll be working with a longstanding member of your local community who has many years of experience in the Harlingen, Texas region and knows exactly that what landscapes in the area need to thrive. When you combine that with the power of being backed by a nationwide network we have been able to consistently deliver as the premier provider of commercial landscaping across the central Texas region.
At U.S. Lawns of Harlingen you can expect the same level of service U.S. Lawns has been providing for commercial clients since 1986. From basic lawn maintenance, to water management, and landscape improvement you'll be happy to leave the landscaping responsibilities to the experts allowing you to spend more time on focusing on what you do best, running your business.