HOW CAN WE SERVE YOU?
Let our experienced New Braunfels professionals provide the skills to meet your commercial landscaping needs.
Request a free proposal
Commercial Landscaping Company Enhancements In New Braunfels, TX
Serving Properties in New Braunfels, San Marcos, Seguin, Northcliffe, Redwood, Hunter, McQueeney, Martindale, Fentress, and the Surrounding Communities
Your New Braunfels Landscaping Company Management Experts
U.S. Lawns of New Braunfels and local owners Michael and Siobhan Greer are your complete landscape management service providers. With decades of experience in the region our team knows exactly what your landscape needs to thrive and attract new customers.
From basic lawn care to turf maintenance, irrigation maintenance services and water management to landscape enhancements and landscape renovations we do it all, ensuring that you only have to work with a single service provider for all of your landscaping needs.
Our local team looks forward to customizing a landscape management program based on your establishment's unique situation. Our services are available in San Marcos, Northcliffe, Seguin, Hunter, Redwood, McQueeney, Martindale, Fentress, and the surrounding communities. Contact us today to learn more or request a free proposal.
Contact Us
U.S. Lawns – New Braunfels
Team 559
1659 State Hwy 46 W, Suite 115 #469
New Braunfels, TX 78132

LAWN MAINTENANCE & GROUNDS CARE – New Braunfels – TEAM 559

Covering 44.9 square miles and being home to 79,152 residents as of 2017, New Braunfels is a large city in the northeastern side of Greater San Antonio. It is the seat of Comal County and is also a part of Guadalupe County. New Braunfels is a thriving city with many private companies based there. The annual German-style sausage festival Wurstfest makes the city even more vibrant. Its cold-spring rivers also bring in tourists every summer. Make your establishment stand out and look attractive to locals and tourists alike through our commercial landscaping services in New Braunfels, TX. We use the best tools and techniques so that your establishment can have verdant lawns year-round.
ABOUT THE OWNER
Michael Greer & Siobhan Greer
[email protected]
[email protected]

Michael and Siobhan own and operate U.S. Lawns in New Braunfels, TX. Michael is a Navy Veteran, and is proud to have served his country. He also was with the U.S. Postal Service as a carrier for 13 years. Siobhan's background includes 20 years of customer service and management in the financial industry.
Michael has a passion for the landscape industry and owned a residential landscape business prior to joining the U.S. Lawns family. He believes in open communication and building strong connections with his customers so that they can be confident they are getting a level of quality service that makes their job of managing commercial properties easier. Customer retention and employee retention are both a high priority for him. Proper training for his employees and providing them with the tools and processes they need to develop career paths within U.S. Lawns is important to him. Michael and Siobhan spend a lot of time supporting their daughter with her activities and her soccer.
U.S. Lawns in YOUR Community
You'll find every U.S. Lawns owner in the community, helping to make the places we live a little better for us all. From charities to golf tournaments to volunteer work, we're active in giving back to our neighbors.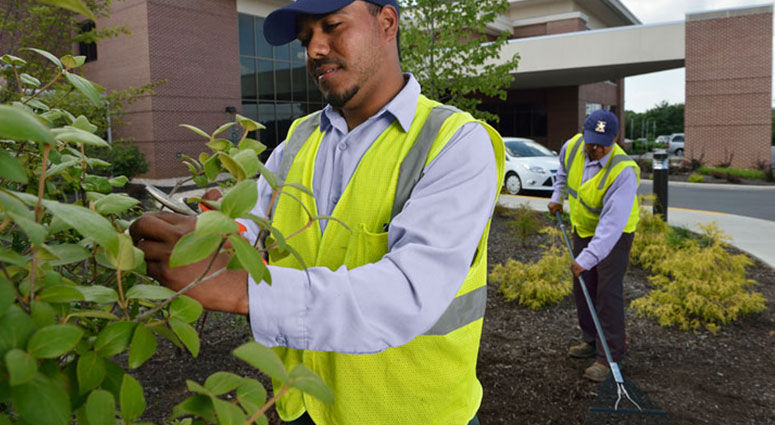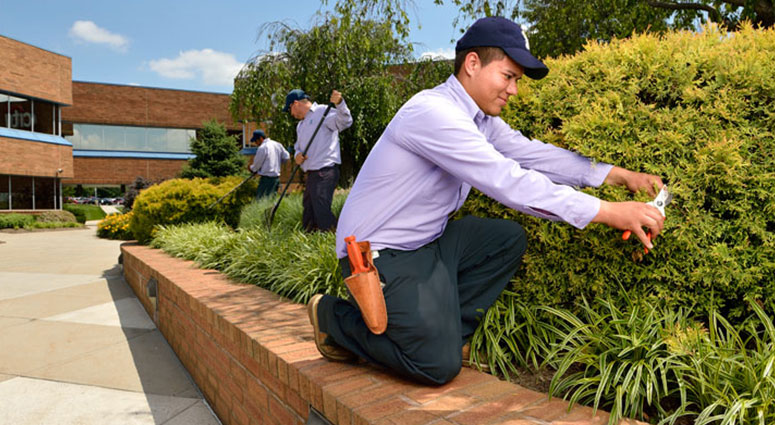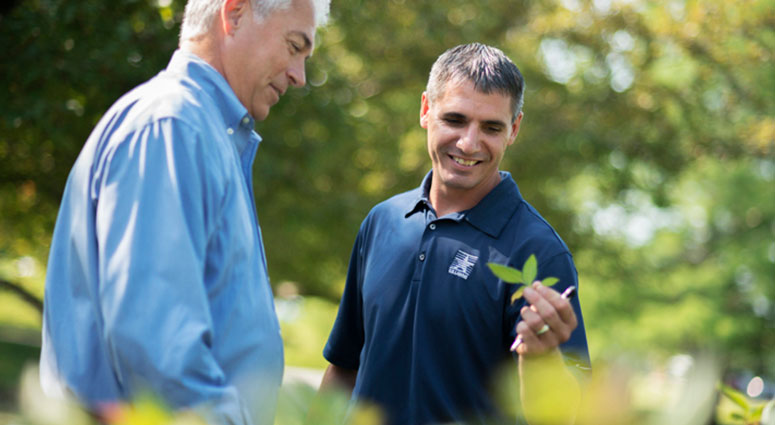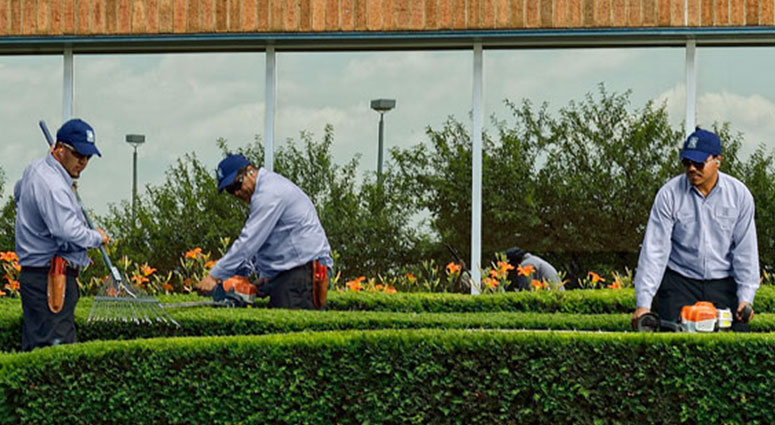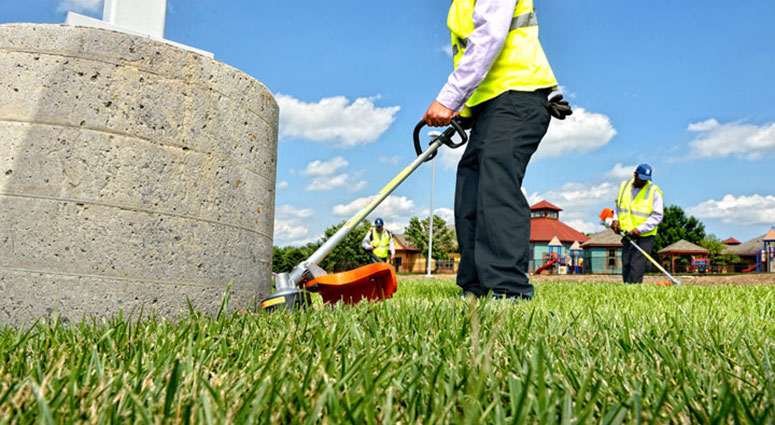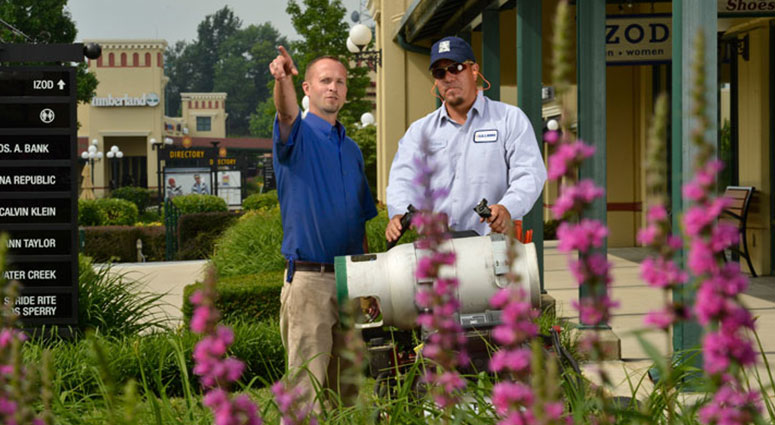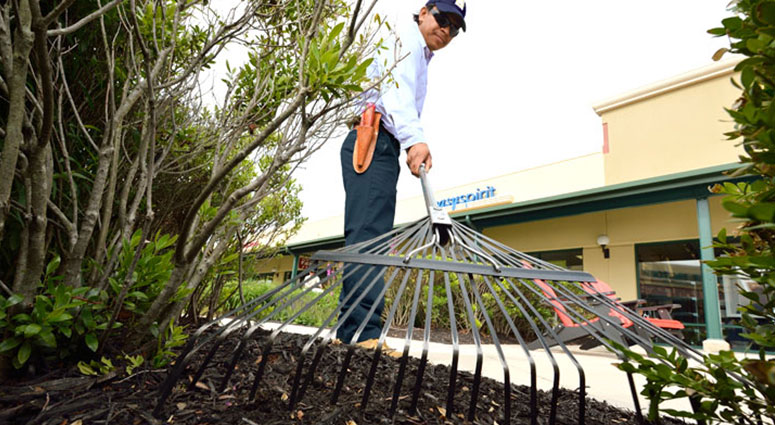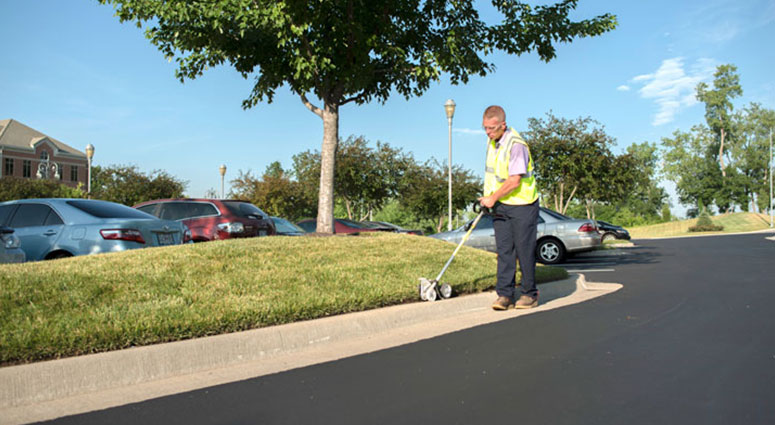 We serve businesses in the following zip codes:
78070, 78108, 78109, 78122, 78123, 78124, 78130, 78132, 78133, 78148, 78150, 78154, 78155, 78163, 78261, 78266, 78619, 78622, 78623, 78629, 78638, 78640, 78644, 78648, 78655, 78656, 78661, 78666, 78676
Commercial Lawn Care in New Braunfels, Texas
San Marcos is one of the oldest continuously inhabited locations in the Americas. In 2010, it was named by Business Week as one of the best places to raise children. In 2013, Business Insider listed it as one of the 10 most exciting small cities in the country. Also in 2013 and 2014, the U.S. Census Bureau said it was the fastest-growing city nationwide.
Contribute to the city's pride and accolades by having a well-maintained lawn outside your establishment. Through comprehensive commercial lawn care in San Marcos, TX, we make sure your lawn is healthy and aesthetically pleasing regardless of the weather. As such, you can focus on the day-to-day business operations while we look after your property.