HOW CAN WE SERVE YOU?
Let our experienced Plano professionals provide the skills to meet your commercial landscaping needs.
Request a free proposal
COMMERCIAL LANDSCAPING SERVICES IN Plano, TX
Serving Properties in Plano, Frisco, McKinney, Royse City, Garland, Addison, Collin County, Rockwall County, and Dallas County
Your Plano Lawn Care & Landscape Management Experts
Welcome to U.S. Lawns of Plano, TX, your trusted partner in professional landscaping and lawn care services. With a commitment to excellence and a passion for creating beautiful outdoor spaces, we are dedicated to transforming your property into a stunning and inviting environment.We take a personalized approach to every project, tailoring our services to meet your specific needs and preferences. From regular maintenance to complete landscape transformations, we have the solutions to bring your vision to life.
Our team of highly skilled professionals are equipped with the the knowledge and tools to provide a comprehensive range of services, including lawn maintenance such as mowing, aeration, weed control, overseeding, fertilization, pest control, as well as landscape enhancements, irrigation system maintenance and water management, and even snow and ice removal services when inclement weather arrives. With U.S. Lawns of Plano, you can expect nothing less than exceptional customer service and outstanding results. Our team of experts are fully licensed, insured, and trained to handle even the most complex landscaping challenges, ensuring that your property is in capable hands.
When you choose U.S. Lawns of Plano, you can trust that your landscape will be a visually stunning and well-maintained masterpiece. Contact us today to learn more about our services and how we can help you achieve the landscape of your dreams, let us be your partner in creating landscapes that will leave a lasting impression.  Our landscaping services extend to commercial establishments in Plano, Frisco, McKinney, Royse City, Garland, Addison, and the surrounding communities.
Contact Us
U.S. Lawns – Plano
Team 657
7801 Alma Drive, Suite 105-268
Plano, TX 75025

LAWN MAINTENANCE & GROUNDS CARE – Plano – TEAM 657

Few cities in the country are as pleasant or as livable as Plano, Texas. In fact, the city has the notable distinction of having been named "Safest City in America" by Forbes Magazine, and having ranked among the top "Best Places to Live in America" list by AreaVibes. Because of this, Plano has become a haven for large businesses, with the city serving as a hub for various corporate headquarters.
Due to the city's proximity to Dallas and the number of corporate headquarters it houses, business travelers pass through Plano regularly. But, beyond corporate interests, Plano also has a strong retail and commercial presence, marked by a New Urbanist aesthetic that promotes environmentally friendly areas for people to live and play. Plano is an affluent and refined city, not to mention eco-friendly; commercial establishments should preserve this by maintaining lawns that are vibrant, kempt, and visually stimulating. To do this, U.S. Lawns offers high-quality commercial landscaping services in Plano, TX. Our clients deserve the best, which is why we use only the latest lawn care tools and techniques in the work we do. U.S. Lawns of Plano also employs an in-house team of landscaping experts who are highly experienced in the industry.
ABOUT THE OWNERSHIP
Mike Brown
Mike earned a bachelor's degree in civil engineering from the University of Florida. He worked his way to being an operations manager for heavy civil and commercial construction. He had always dreamed of business ownership and through advice from some of his closest family, some of which are successful business owners themselves, decided to make that a reality.
He believes that impacting clients in a positive way every day, taking pride in their work, and providing quality service with open communication helps develop strong relationships along with growth opportunity. Mike has a firm belief in God, Family, then Work and strives to instill that culture in their day-to-day operations influencing his employees while providing those same growth opportunities for them and their families. As a Husband to his amazing wife and father to two beautiful children, Mike feels blessed beyond measure to be afforded this opportunity to provide for his family and build upon what has been established in this territory. Mike and his wife really enjoy being able to help others in their time of need, particularly at Christmas time. In his free time, Mike loves to bow hunt, fish, golf, and play some softball with friends.
U.S. Lawns in YOUR Community
U.S. Lawns Team 657 stays busy in our community. We are very involved with the Boys and Girls Club and frequently visit local retirement homes to engage residents in reading, gardening, and other fun activities. We support the YMCA and KaBOOM!, to help build safe playgrounds in underprivileged areas. The team also participates in various food and clothing drives for charities throughout Collin, Dallas, and Rockwall Counties. In the spirit of caring for people everywhere, we also partner with Stop Hunger Now creating meal kits to deliver to families in poverty-stricken countries.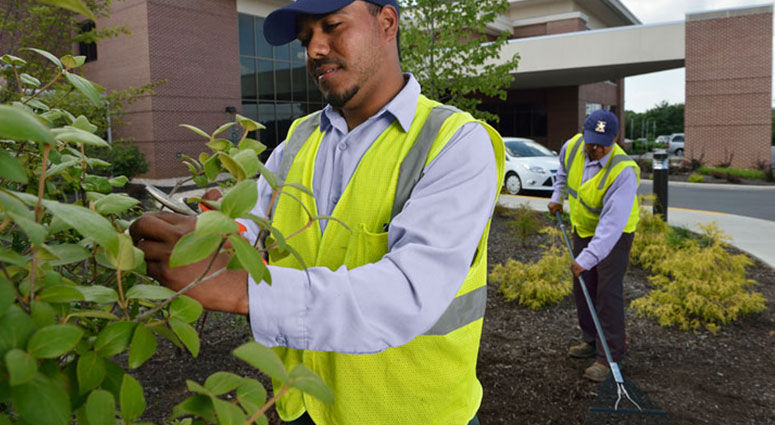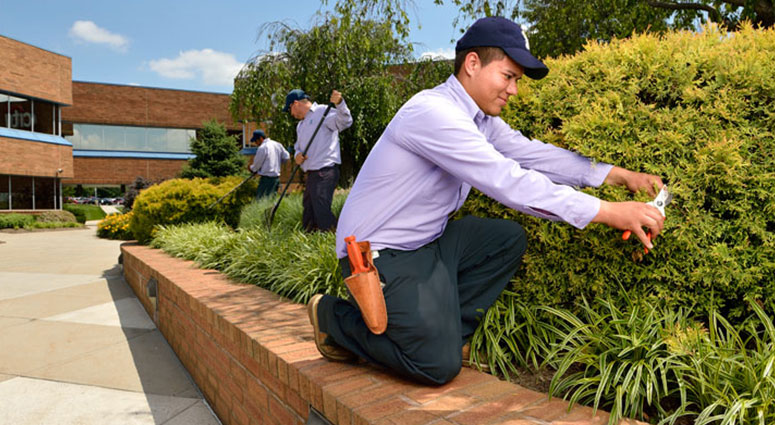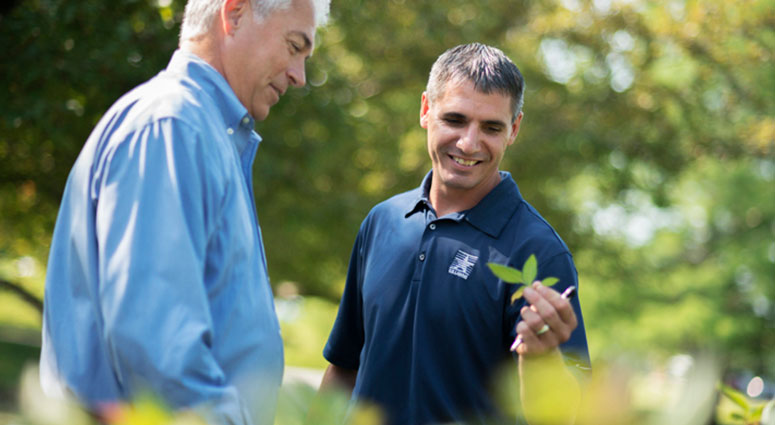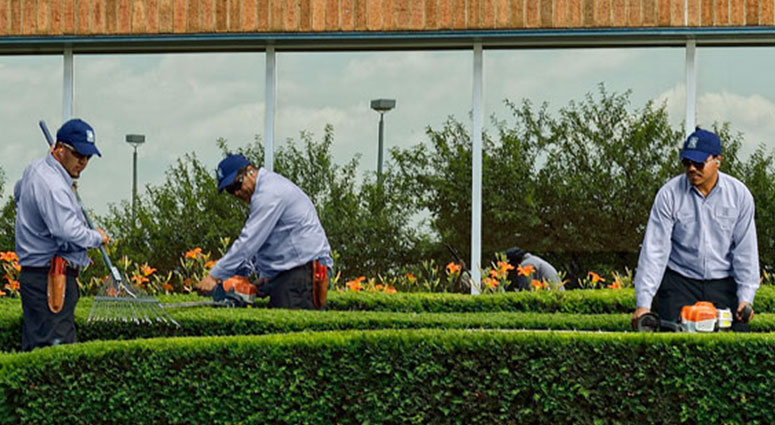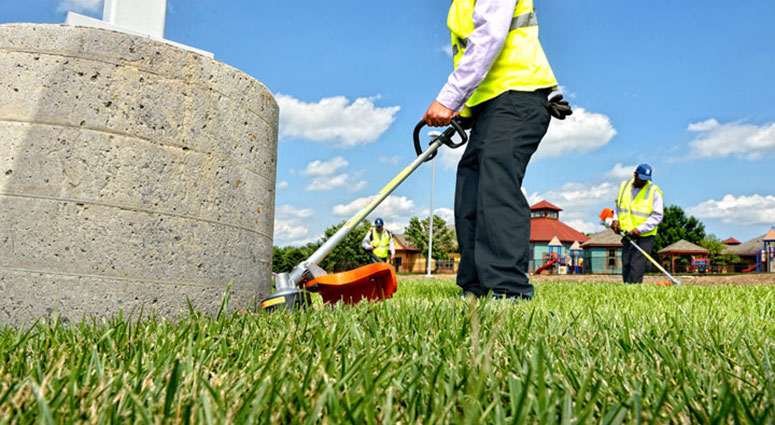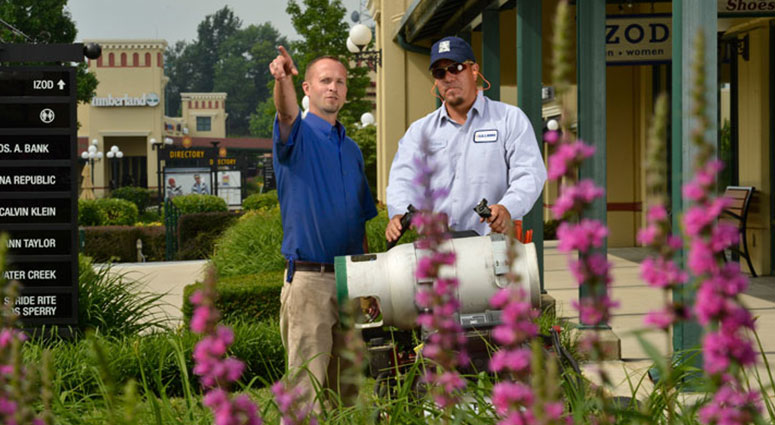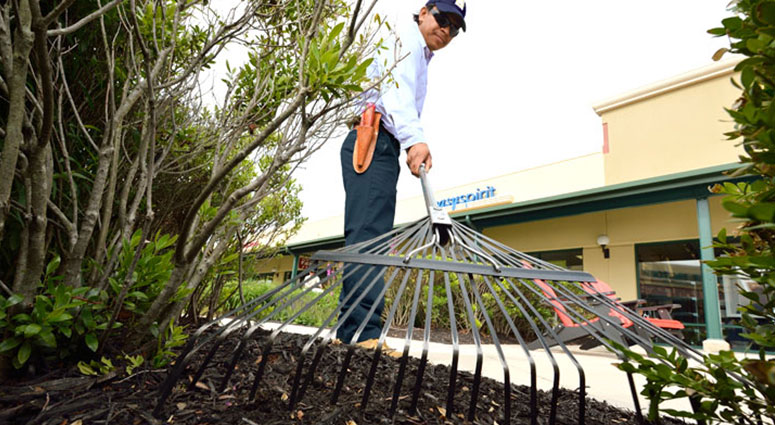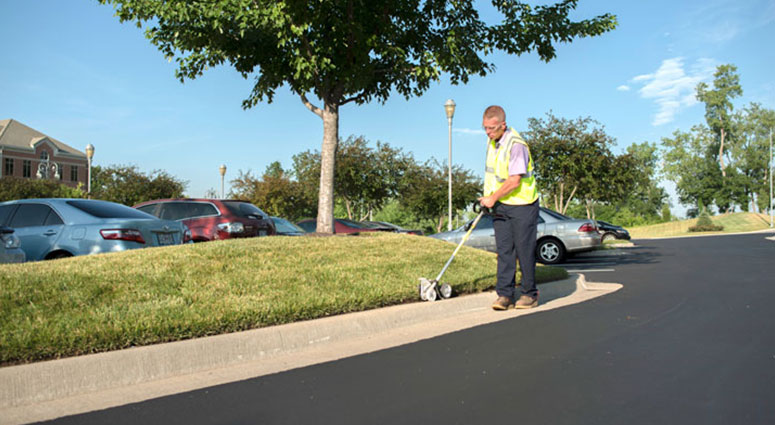 We serve businesses in the following zip codes:
75056, 75068, 75069, 75070, 75071, 75074, 75075, 75078, 75080, 75081, 75082, 75087, 75088, 75089, 75093, 75094, 75098, 75218, 75228, 75230, 75234, 75238, 75240, 75243, 75244, 75248, 75251, 75252, 75254, 75287, 75407, 75001, 75002, 75006, 75007, 75010, 75013, 75023, 75024, 75025, 75032, 75033, 75034, 75035, 75040, 75041, 75042, 75043, 75044, 75048, 75135, 75150, 75164, 75166, 75173, 75189, 75442
Commercial Lawn Care in Plano , Texas
One of the most populous counties in the entire state, Collin County, Texas is part of the Dallas-Fort Worth-Arlington metropolitan area, with parts of Dallas resting within county borders. Collins County is home to Lavon Lake, a fresh water reservoir on the east fork of the Trinity River. The county is also host to numerous parks, such as Parkhill Prairie, and the Heard Natural Science Museum and Wildlife Sanctuary.
These parks and natural features are very popular destinations for tourists as well as residents, and have numerous commercial establishments to cater to their needs. Our commercial lawn care in Collin County, TX helps these establishments maintain frontage that is aesthetically-pleasing and naturally beautiful.
U.S. Lawns of Plano employs a variety of methods to give you the best lawn possible, from re-turfing and aeration, to installation of up-to-date irrigation systems. To ensure high-quality work, our in-house team of experts uses state-of-the-art equipment in all of our service offerings.