HOW CAN WE SERVE YOU?
Let our experienced Arlington professionals provide the skills to meet your commercial landscaping needs.
Request a free proposal
COMMERCIAL LANDSCAPING SERVICES IN Arlington, VA
Serving Properties in Arlington, Annandale, Tysons, Bailey's Crossroads, Falls Church, McLean, and the Surrounding Communities
Your Arlington Lawn Care & Landscape Management Experts
U.S. Lawns of Arlington and local owner-operator Zach Bini are the leading provider of top-quality, cost-effective commercial landscape management and lawn care services in northeastern Virginia. When you choose to work with U.S. Lawns of Arlington you're working with a company that takes an interest in your business as if it was our own, and we understand that the look of your landscape is relevant to the success of your business.
Some of the most popular services we offer include basic turf maintenance, ornamental tree and shrub care, landscape enhancement services, irrigation system maintenance and water management services, and even snow removal services during the winter.
Our commercial landscaping services extend well beyond those listed above so inquire today to learn more about all that we can do for your landscape, and your business.
Contact Us
U.S. Lawns – Arlington
Team 652
1730 Carpenter Road
Alexandria, VA 22314

LAWN MAINTENANCE & GROUNDS CARE – Arlington – TEAM 652

U.S. Lawns of Arlington is the leading provider of commercial landscaping services in the Arlington County region, offering fully customizable landscape management plans that are suited to meet needs of each and every commercial property. If you're in need of anything from lawn care and turf maintenance to a landscape renovation, landscape enhancements, or irrigation services we can do it all, allowing you to work with a single service provider for all of your landscaping needs.
ABOUT THE OWNER
Zach Bini
Zach Bini, originally from Kentucky, is a U.S. Navy veteran. He was stationed in Newport News in 2002, after which he earned an associate degree in industrial electricity. He has eight years of experience working in construction, excavation, finishing concrete, and landscape, including about 2.5 years collectively as a field supervisor, mower/landscaping technician, and owner/operator of a residential lawn care service.
Zach, his wife Jeanette, and their four children (2 boys, 2 girls) previously lived in Springfield, VA for three years while Jeanette, a U.S. Army officer, served at the Pentagon. During that time, they both fell in love with the metropolitan D.C. area.
On a personal note, Zach is proud to say he has run the Army Ten-Miler in DC. He has also participated in events such as placing flags on the headstones of fallen soldiers at Arlington National Cemetery for Memorial Day. And for his family, he volunteered as an assistant coach for his daughter's little league basketball team.
U.S. Lawns in YOUR Community
You'll find every U.S. Lawns owner in the community, helping to make the places we live a little better for us all. From charities to golf tournaments to volunteer work, we're active in giving back to our neighbors.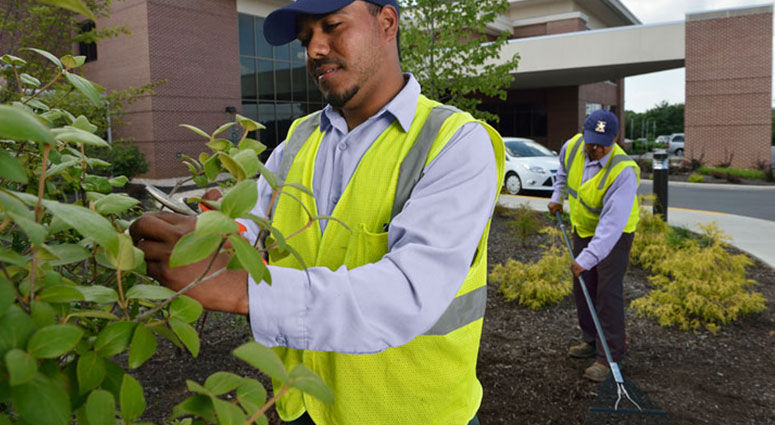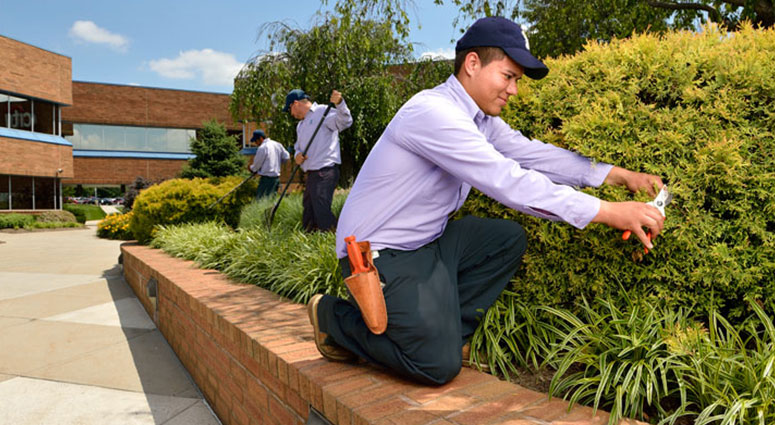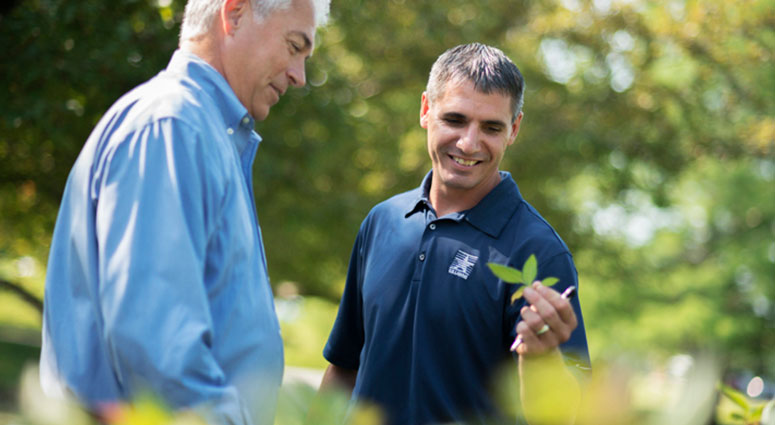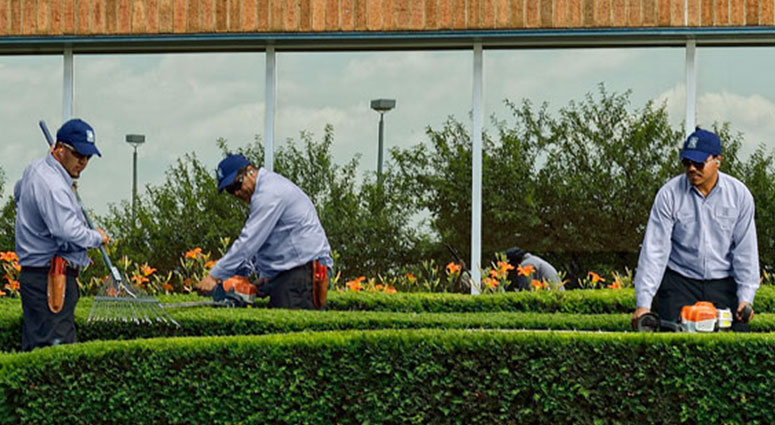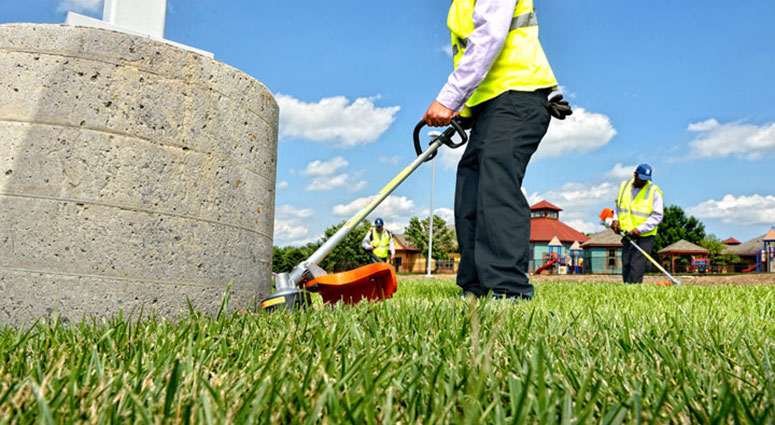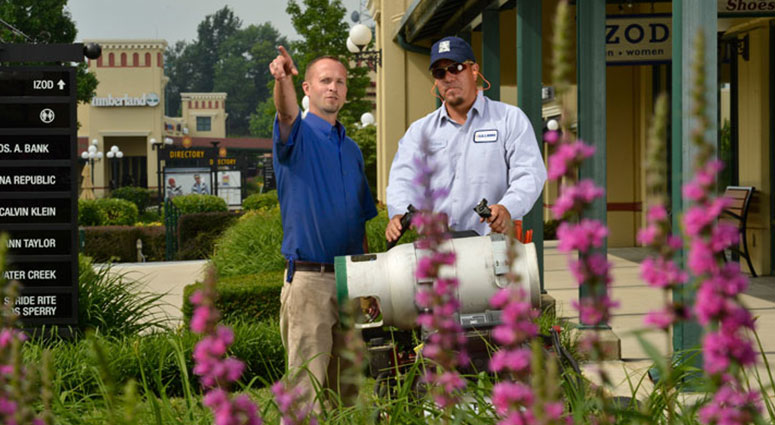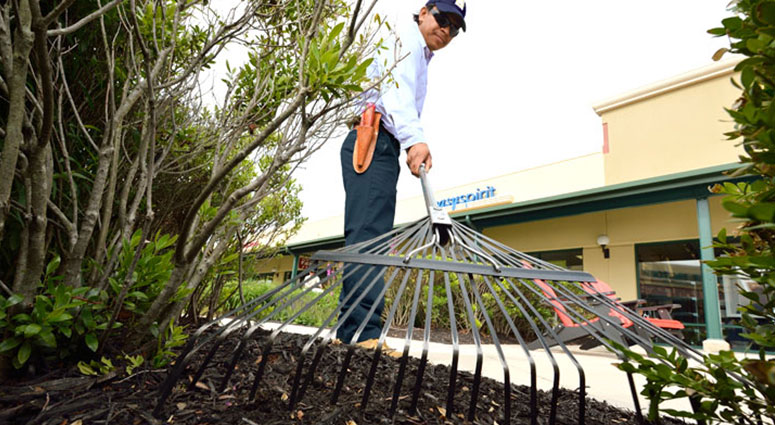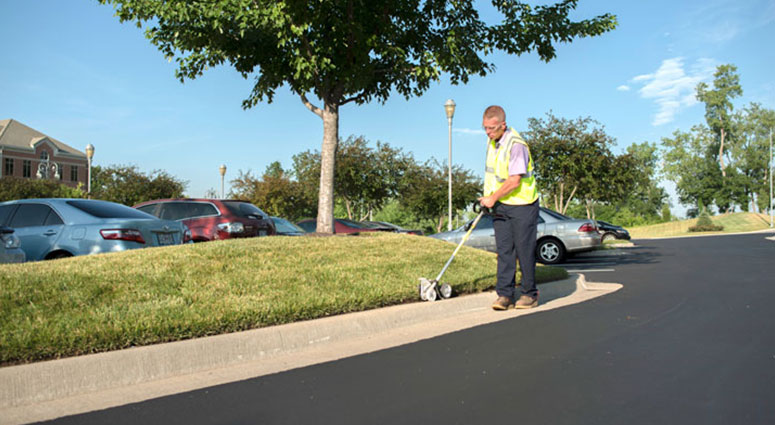 We serve businesses in the following zip codes:
22207, 22101, 22043, 22027, 22180, 22181, 22182, 22213, 22046, 22201, 22205, 22203, 22042, 22209, 22211, 22204, 22041, 22044, 22206, 22311, 22003
Commercial Lawn Care in Arlington, Virginia
Our expert landscaping team in Arlington offers all of the basic lawn care, grounds care, and turf maintenance services your property needs so that your lawn is always looking its best. From mowing to weed control, pest control, aeration, fertilization, and overseeding we'll have your lawn looking healthy and vibrant, attracting new customers year-round.
Zach Bini together with his team have decades of experience serving property owners in the region and we know exactly what it takes to deliver the best service. From basic turf maintenance plans to advanced services, U.S. Lawns of Arlington is able to prepare customized solutions targeting your unique grounds care needs.