HOW CAN WE SERVE YOU?
Let our experienced Dulles professionals provide the skills to meet your commercial landscaping needs.
Request a free proposal
COMMERCIAL LANDSCAPING SERVICES IN Dulles, VA
Serving Properties in Dulles, Ashburn, Reston, Herndon, Chantilly, Fairfax, Centreville, Mantua, Shady Oak, and the Surrounding Communities
Your Dulles Lawn Care & Landscape Management Experts
U.S. Lawns of Dulles and local owner-operator Jeff Danjani are the premier providers of commercial landscaping services in Northeast Virginia and have been for many years. We work closely with each and every client to develop customized landscape management solutions that meet the needs of their unique property and landscape.
Our team offers basic commercial lawn care and turf maintenance services along with snow removal, irrigation system maintenance and water management, and even landscape enhancements. By offering a full-suite of landscaping services this allows commercial property owners to work directly with a single service provider, simplifying their grounds care management and saving them time.
Contact us today to learn more or get a free quote for one of our landscape management solutions.
Contact Us
U.S. Lawns – Dulles
Team 370
10 Acacia Lane
Dulles, VA 20166

LAWN MAINTENANCE & GROUNDS CARE – Dulles – TEAM 370

The unincorporated area of Dulles, Virginia, is a small but idyllic community located within Sterling in Loudoun County. The area takes its name from nearby Washington Dulles Airport, named after John Foster Dulles, an influential politician during the Cold War and Eisenhower's Secretary of State. Despite its size, Dulles is the headquarters of various commercial aerospace companies such as Orbital ATK, and GeoEye.
These companies provide critical technologies to numerous industries other than aerospace; including government, healthcare, and even social media. Dulles is the perfect home for these high-tech companies because of its proximity to the nation's capital. Commercial establishments in the area should have professional-looking lawns and landscapes in order to entice both visitors and residents to visit the small town. With U.S. Lawns' commercial landscaping services in Dulles, we're able to give our commercial clients specialized options for their specific needs.
ABOUT THE OWNER
Jeff Dajani
Each U.S. Lawns office, no matter how big or small, is owned and operated by members of your community. Owners enjoy the support of a nationwide network, as well as a close relationship to their individual communities.
U.S. Lawns in YOUR Community
Jeff Dajani believes in giving back to his community, like helping Stonebridge High School with their successful Spring Mulch Sale fundraiser, providing trucks and drivers for 20 large truck & 25 small truck deliveries.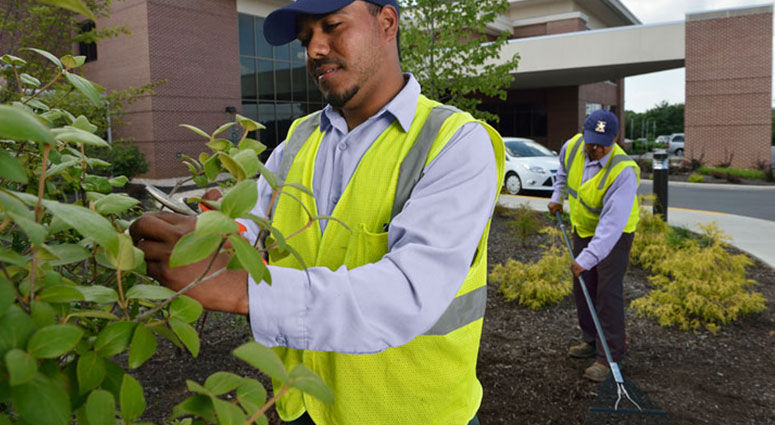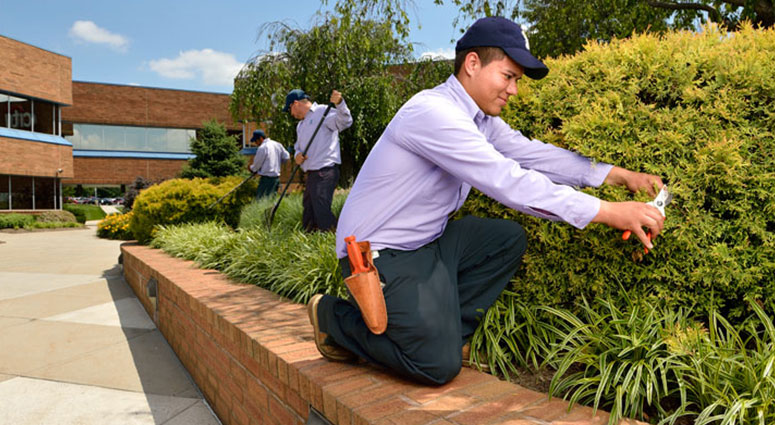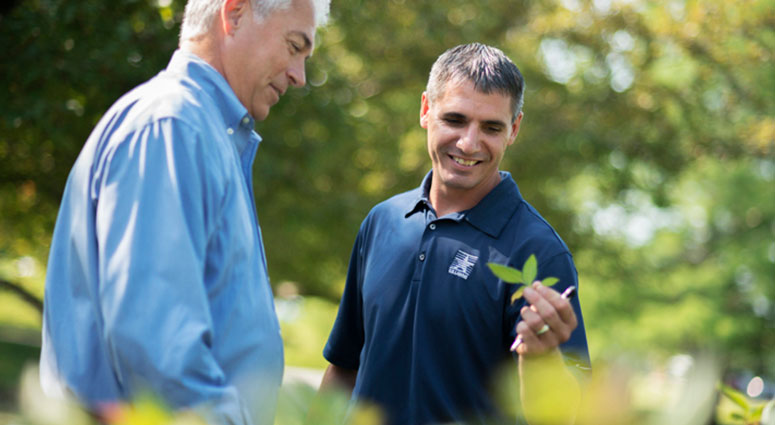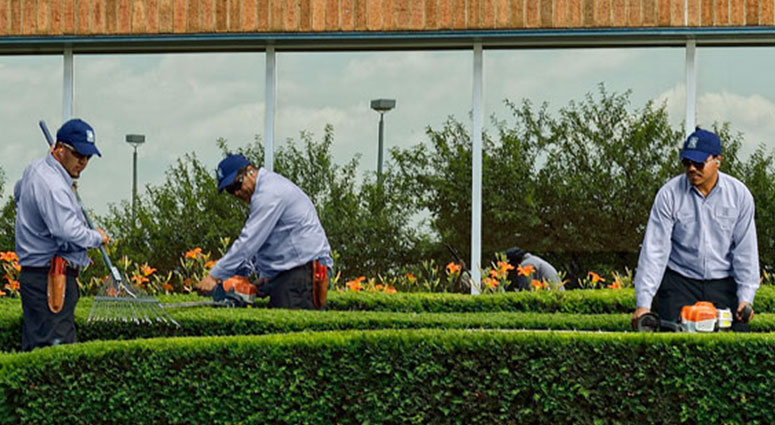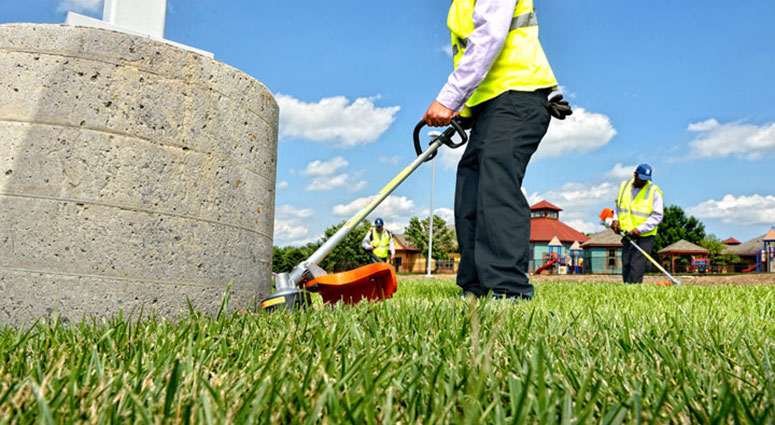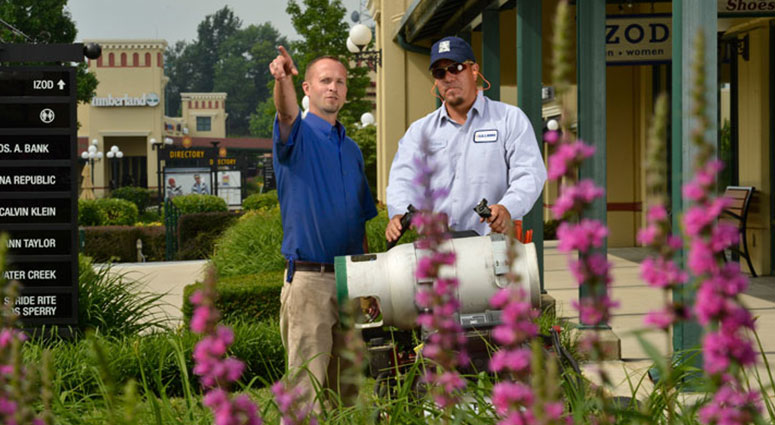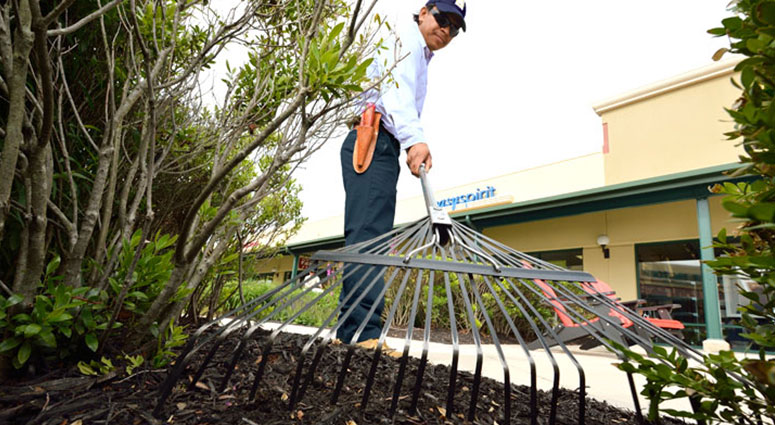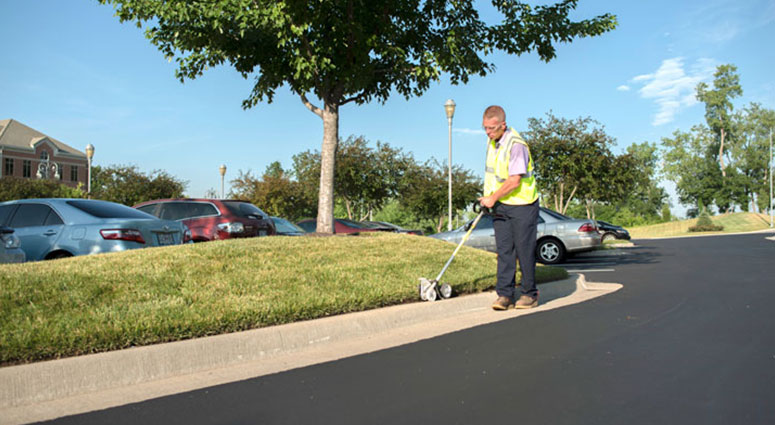 We serve businesses in the following zip codes:
22033, 22030, 20191, 20190, 20109, 20152, 20166, 20120, 20837, 20121, 20151, 20165, 20124, 20164, 20171, 20170, 22124, 22066, 20194, 20192, 22035, 22032, 22182, 22181, 22015, 22042, 20854, 22180, 22102, 22043, 22037, 22003, 22031, 22151, 22101
Commercial Lawn Care in Dulles, Virginia
Located in Fairfax County, the town of Herndon, VA is an integral part of the Dulles Technology Corridor, a cluster of defense and technology businesses in and around Northern Virginia.
The town has a rich history that dates back to the 19th century, when it was a regional dairy farming hub. Naturally idyllic surroundings made Herndon a popular vacation spot. Today, there is a proliferation of high-tech companies in Herndon, but the locale has maintained a small-town feel and a strong sense of community.
With various tech companies calling Herndon home, it's important for commercial establishments in the area to maintain the professional atmosphere of these businesses. Among the best ways to project an air of order and competence is to maintain lawns and grounds that are lush, and kempt. Our commercial lawn care services in Herndon provide our clients the peace of mind that their establishment will blend seamlessly in a community of high-powered businesses.