HOW CAN WE SERVE YOU?
Let our experienced Gaithersburg professionals provide the skills to meet your commercial landscaping needs.
Request a free proposal
COMMERCIAL LANDSCAPING SERVICES IN Gaithersburg, MD
Serving Properties in Gaithersburg, Montgomery Village, Clarksburg, Poolesville, Derwood, Laytonsville, Germantown, and the Surrounding Communities
Your Gaithersburg Lawn Care & Landscape Management Experts
The landscaping experts at U.S. Lawns of Gaithersburg are the region's foremost commercial lawn care and landscape management service providers in Montgomery County and the surrounding communities of Gaithersburg, Maryland. Owner Terry Starcher and his team of specialists have decades of experience in providing top-notch services to commercial property owners, allowing them to leave the landscaping to the professionals.
The services we offer basic lawn maintenance and turf care services which can include anything from mowing, to weed control, overseeding, aeration, pest control, and more. U.S. Lawns of Gaithersburg also offers advanced specialty services including full-service irrigation maintenance and water management, landscape improvements and enhancements, and even snow removal and ice management services during the winter months.
Our services are available in Gaithersburg, Montgomery Village, Clarksburg, Poolesville, Derwood, Laytonsville, and Germantown. Contact U.S. Lawns of Gaithersburg today to learn more or request a free proposal.
Contact Us
U.S. Lawns – Gaithersburg
Team 564
509 Quince Orchard Road Suite 341
Gaithersburg, MD 20878

LAWN MAINTENANCE & GROUNDS CARE – Gaithersburg – TEAM 564

Located in Montgomery County, the city of Gaithersburg is the fourth-largest incorporated city in the state of Maryland, with a population of 69,101 as of 2021. The city is bisected by Interstate 270, with the eastern and western sections being distinct from each other. The eastern section is older and home to many landmarks from the town's rich history, especially in the central business district of Olde Towne. Meanwhile, the western section takes pride in its award-winning neighborhoods such as the Kentlands Community.
It also houses the Washingtonian Center, a popular shopping and business district. Many consumers come to these districts to shop and dine. To attract visitors and residents alike, commercial establishments in both sections of the city would do well to invest in comprehensive commercial landscaping services in Gaithersburg, MD. We at U.S. Lawns can help with that. Customers can rely on U.S. Lawns of Gaithersburg for a wide range of lawn care and landscape management solutions, such as irrigation, ornamental tree care, and hardscaping.
ABOUT THE OWNERSHIP
Terry Starcher
Terry Starcher owns & operates U.S. Lawns in Gaithersburg, MD and has been in the service industry for several years, so he really knows how to provide quality work and a great customer experience.

He is focused on providing professional grounds care and building strong relationships with his customers through ongoing and open communication. He also provides his employees with training programs and the right tools to help develop skills, and wants to provide career opportunities within his business for his loyal employees. He is a firm believer in supporting the community. Not just his, but in any communities that need help.
U.S. Lawns in YOUR Community
You'll find every U.S. Lawns owner in the community, helping to make the places we live a little better for us all. From charities to golf tournaments to volunteer work, we're active in giving back to our neighbors.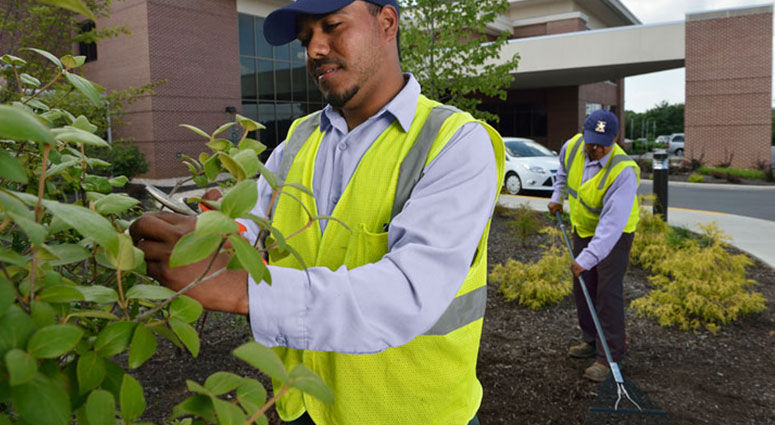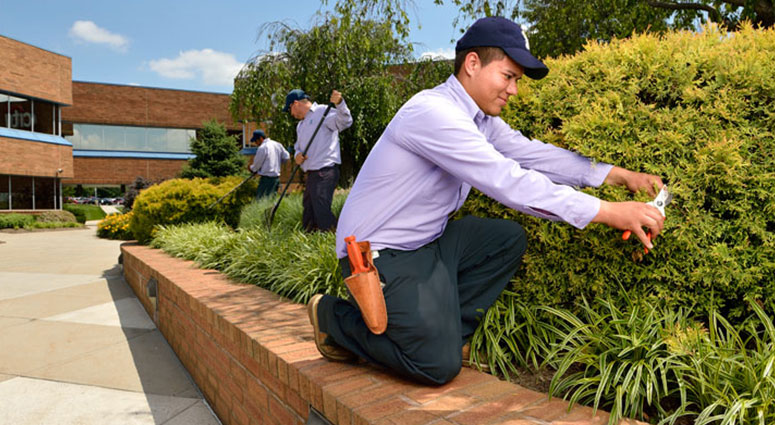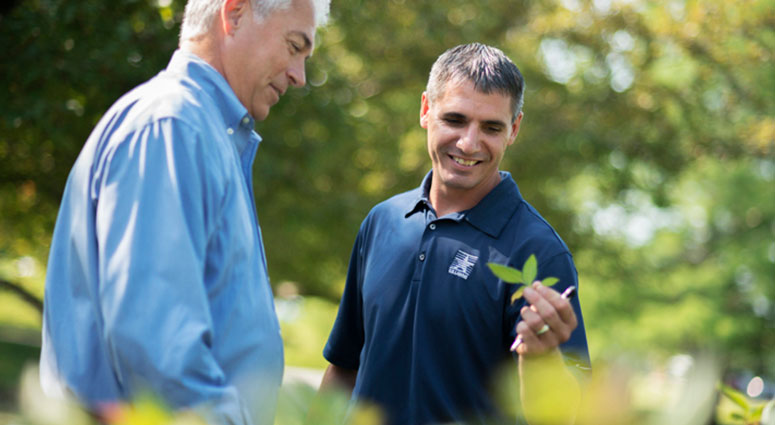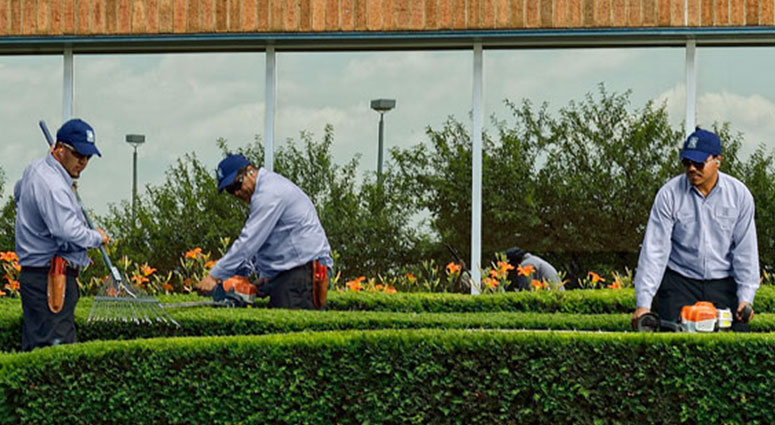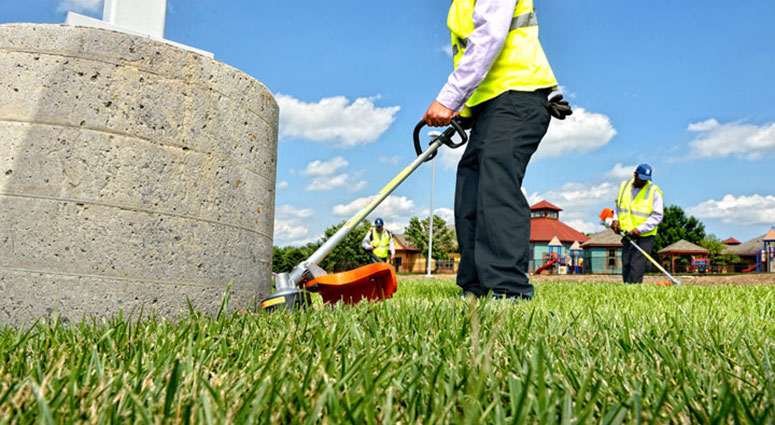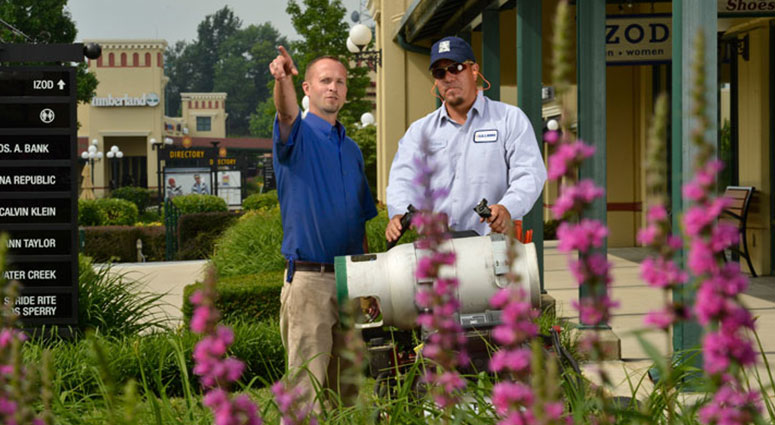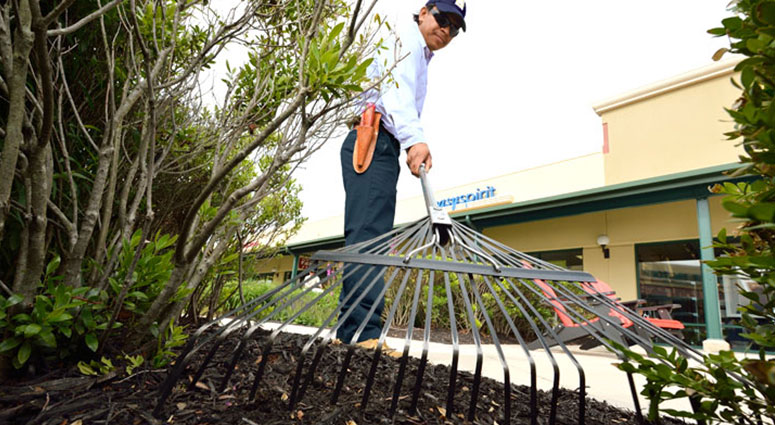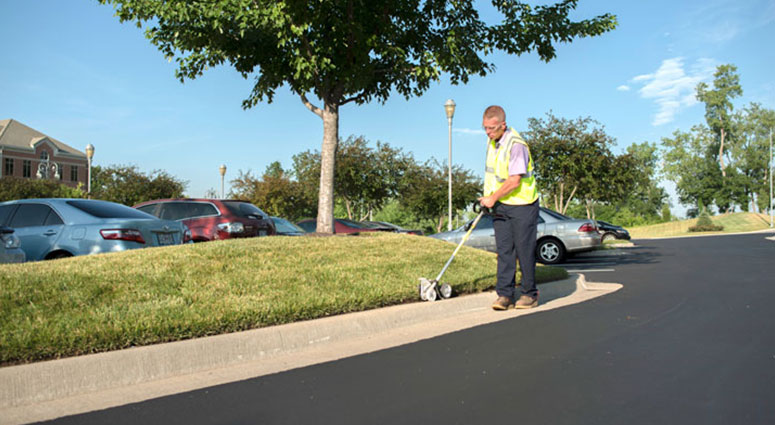 We serve businesses in the following zip codes:
20832, 20833, 20837, 20838, 20839, 20841, 20842, 20850, 20853, 20855, 20871, 20872, 20874, 20876, 20877, 20878, 20879, 20880, 20882, 20886, 20899, 20906, 21754, 21770, 21790
Commercial Lawn Care in Gaithersburg, Maryland
Germantown is a census-designated place in Montgomery County. It is an important part of the Washington metropolitan area. With a population of 90,235 as of 2023, it is the third most populous place in Maryland.
Many high-tech companies have opened their headquarters in Germantown. These businesses can benefit from getting commercial lawn care in Germantown, MD.  They need not look any further than U.S. Lawns of Gaithersburg. We offer comprehensive landscaping services, tailored to your commercial lawn's every need.