HOW CAN WE SERVE YOU?
Let our experienced Franklin County professionals provide the skills to meet your commercial landscaping needs.
Request a free proposal
COMMERCIAL LANDSCAPING SERVICES IN Franklin County, MO
Serving Properties in Franklin County, Gerald, Sullivan, Saint Clair, Union, Washington, New Haven, Gray Summit, and Surrounding Communities
Your Franklin County Lawn Care & Landscape Management Experts
U.S. Lawns of Franklin County is the premier provider of commercial landscape management services in and around the Franklin County, Missouri region. We offer full-service year-round landscape management plans that include more than just basic lawn care and landscaping maintenance services. With our team of experts we also offer advanced services such as irrigation maintenance services, landscape enhancements services, and we even offer commercial snow removal services during the winter months.
The landscape enhancement services we offer include both full-scale landscape renovations such as designing and installing new hardscaping, as well as basic landscape improvements such as new flower bed installation. We can customize our landscape enhancement package to meet the exact needs of your commercial property.
U.S. Lawns of Franklin County is locally owned and operated by Jason Demyen who has been working in the region for decades, meaning he has expert knowledge of exactly the type of care your landscape needs to thrive in the Eastern Missouri climates during both the summer and winter months.
Our services are available to commercial establishments in Franklin County, Gerald, Sullivan, Saint Clair, Union, Washington, New Haven, Gray Summit, and the surrounding communities. Contact U.S. Lawns of Franklin County today to learn more about what we can do for you.
Contact Us
U.S. Lawns – Franklin County
Team 510
P.O. Box 501
St. Clair, MO 63077

LAWN MAINTENANCE & GROUNDS CARE – Franklin County – TEAM 510

Founded in 1818, Franklin County was named after Founding Father Benjamin Franklin. Its population was at 105,231 in 2021. The county thrives in different industries, including manufacturing, trade, transportation, utilities, education, healthcare, and construction. Also contributing to Franklin County's economy are several small farms and wineries. Commercial establishments add to the booming economy. U.S. Lawns assists in attracting customers to these businesses by providing comprehensive commercial landscaping services in Franklin County, MO. When you partner with U.S. Lawns of Franklin County we are able to fully customize the services we offer to address the exact needs and goals for your commercial landscape.
ABOUT THE OWNER
Jason Demyen
Jason Demyen has always enjoyed working outside, and even as a child, he knew he had a good eye for detail work. But it wasn't until after he earned his college degree that he changed his focus to a career in the green industry, and joined U.S. Lawns.
After graduating from high school, Jason attended Lincoln College, where he became a National Champion in swimming, before moving on to study Criminology at Missouri State University, where he also joined the Division 1 Swim Team. It was during his college days, working for a local nursery, that he began to recognize how much he thrived working outdoors. It was at this same time, Jason met wife, Courtney, while they both attended Criminology class — leading him to discover his greatest passion, which drives him to be better every day: his family. After earning their degrees from Missouri State University, Jason's in Criminology and Courtney's in Political Science, the Demyens decided to settle in Franklin County, where Courtney's family roots as landowners run six generations deep. Since that time, Jason has established a successful U.S. Lawns franchise with Courtney's support, while she also continues to work for AAA in St. Louis. Together they enjoy raising their daughters, spending family time outdoors and being active in their community. Jason also coaches his girls' T-ball team and likes bike riding, adventure racing, and even the occasional triathlon when he has the time.
U.S. Lawns in YOUR Community
U.S. Lawns of Franklin County, MO is dedicated to taking care of our community. We are a member of the St. Clair Area Chamber of Commerce, and are active in Roots Church. U.S. Lawns of Franklin also sponsors our local T-ball team, which Jason also helps coach, and we volunteer for a variety of local beautification efforts throughout the seasons.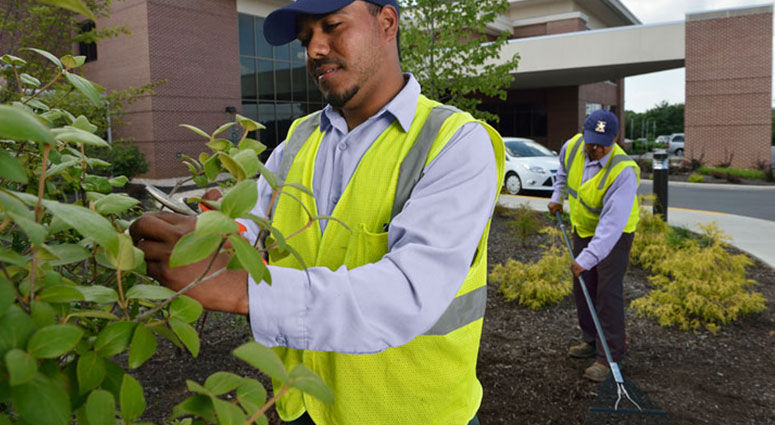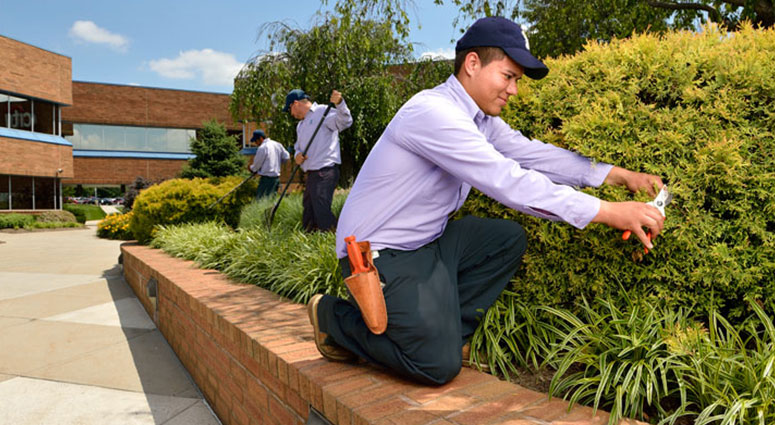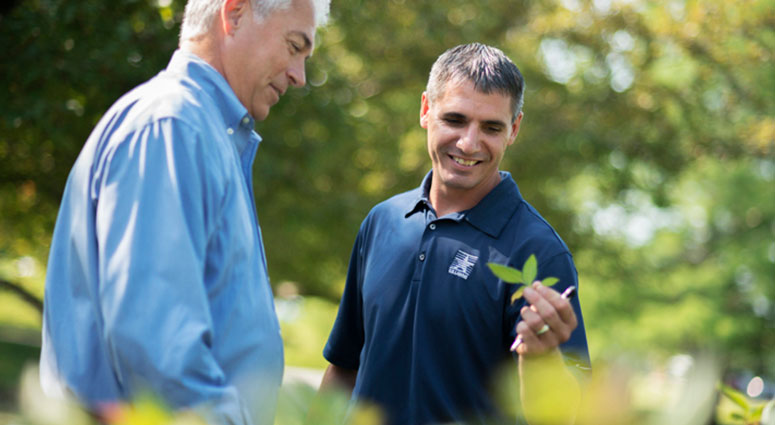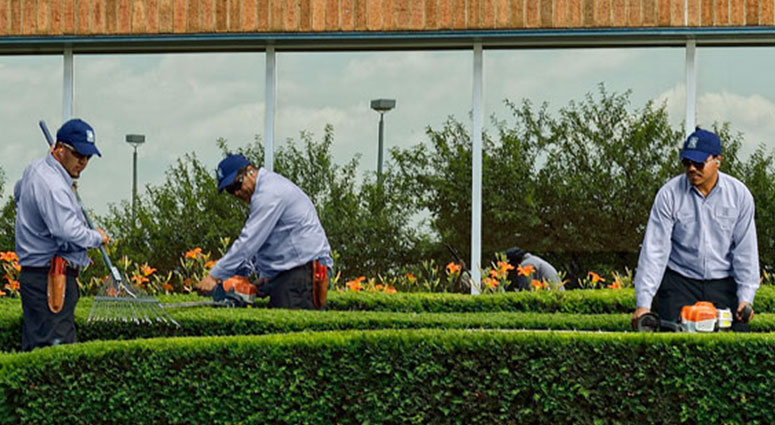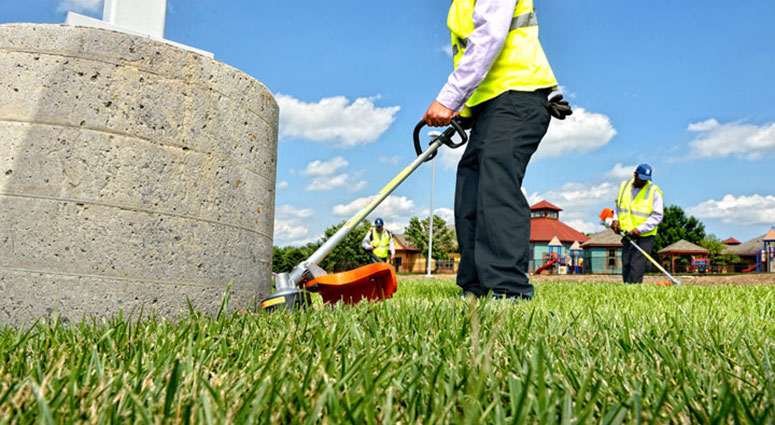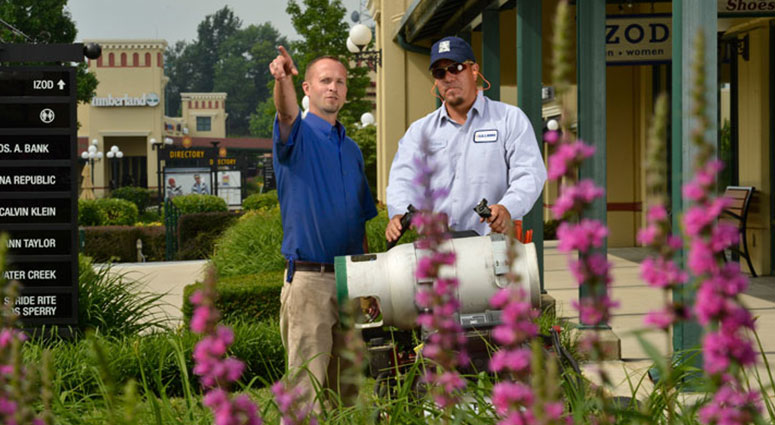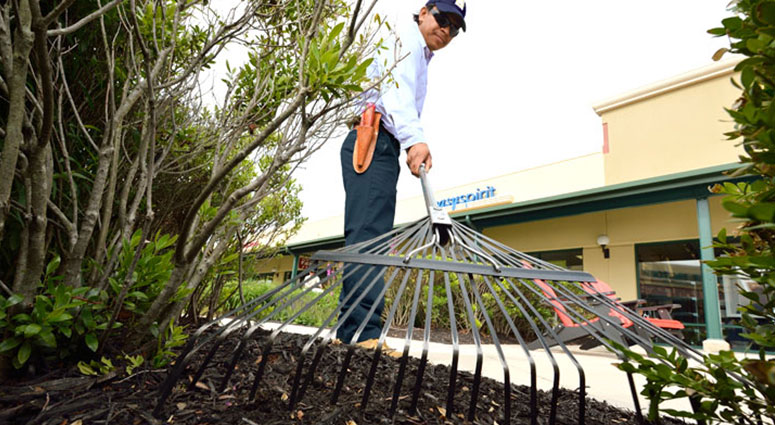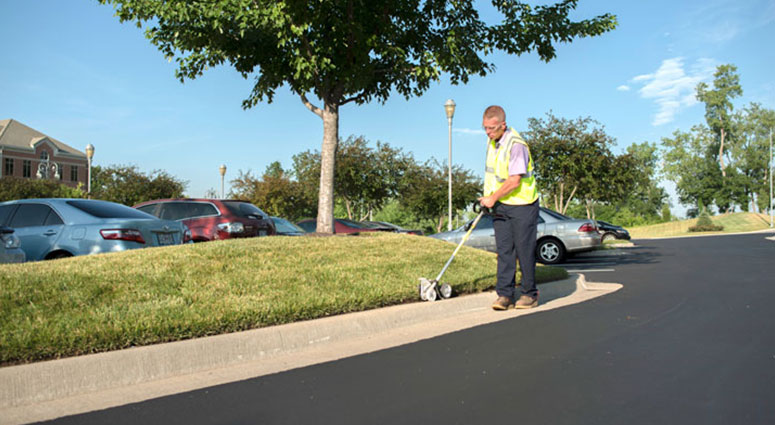 We serve businesses in the following zip codes:
63013, 63014, 63015, 63037, 63039, 63041, 63055, 63056, 63060, 63061, ​63069, 63072, 63073, 63077, ​63079, 63080, 63084, 63086, 63089, 63090, 65066, 65441, 65446, 65449, 65453, 65456, 65535, 65565, 65586
Commercial Lawn Care in Franklin County, Missouri
Founded in 1826, Union is the county seat of Franklin County. It is located in the Bourbeuse River, one of two major tributaries of the Meramec River. The city has the highest growth rate in Franklin County over the previous decades, with only 7,757 people in 2000 and jumping to 12,458 people in 2021.
Many businesses in town serve this bustling population. U.S. Lawns of Franklin County believes that beautiful, lush, and verdant lawns can contribute to the overall success of a commercial establishment. That is why we offer commercial lawn care in Union, MO. We work closely with each customer to determine the best solution to your lawn care needs.