HOW CAN WE SERVE YOU?
Let our experienced York professionals provide the skills to meet your commercial landscaping needs.
Request a free proposal
COMMERCIAL LANDSCAPING SERVICES IN York, PA
Serving Properties in York, Hanover, Gettysburg, Shrewsbury, New Freedom, Winterstown, Littlestown, Dillsburg, York County, and the Surrounding Communities
Your York Lawn Care & Landscape Management Experts
U.S. Lawns of York and owner-operator Alex Cistone have been providing commercial clients in Southern Pennsylvania with high-quality and comprehensive landscaping and lawn care services for over a decade. We work closely with each and every client to provide customized landscape management solutions that meet the needs of their unique landscape.
We provide commercial landscaping and lawn care services such as snow removal and ice management, irrigation maintenance and water management, and even landscape enhancement services, just to name a few. We offer these services to clients in York, Hanover, Gettysburg, Shrewsbury, New Freedom, Winterstown, Littlestown, Dillsburg, and the surrounding communities. Contact U.S. Lawns of York today to learn more and get started with one of our full-service year-round landscape management plans.
Contact Us
U.S. Lawns – York
Team 427
881 Abbottstown Pike
Hanover, PA 17331

LAWN MAINTENANCE & GROUNDS CARE – York – TEAM 427

Known as the White Rose City, the city of York, Pennsylvania is noteworthy for its vast collection of historic houses and buildings, with some people calling it an architectural museum of sorts. York has worked hard to preserve its rich cultural heritage by maintaining these districts as a reflection of its history. York has had a long and colorful past that stretches all the way back to the late 18th century.
Originally settled by German and Scots-Irish immigrants, York has the distinction of being one of the first capitals of the United States, with the Founding Fathers drafting the Articles of Confederation in the city in 1777. In modern times, York is an economic leader in the region. Home to numerous commercial, cultural, and manufacturing establishments, York enjoys a diverse economy that focuses on the city's role as a center for agriculture and industry. This creates a one-of-a-kind cityscape for the architectural museum, where modern companies are housed in a historically significant building. To maintain this wonderfully unique aesthetic, U.S. Lawns offers commercial lawn and landscaping services in York, PA that helps commercial establishments retain a clean and upscale look to their property. At U.S. Lawns of York our in-house team of experts provides you with comprehensive landscape maintenance plans for customized solutions to your unique landscaping issues.
ABOUT THE OWNERSHIP
Alex Cistone
Knowledgeable and energetic, Alex is a landscape professional and business owner who consistently delivers high quality service and results.
Whether managing and executing spring planting, summer mowing, fall clean-up, winter snow removal, or other property management services, he is committed to understanding customer needs and exceeding customer expectations. With an educational background in ornamental horticulture, landscape architecture, and business management combined with a lifelong passion for the environment, Alex enjoys managing and planning improvements for all types of properties from single acre commercial sites to hundred acre or larger industrial complexes.
U.S. Lawns in YOUR Community
U.S. Lawns Team 427 is active in the community and Alex gives freely of himself to community organizations such as The Hanover Exchange Club, as well as individual community members such as neighbors, and local boy scouts pursuing Eagle Scout rank. For the last two years Alex has donated a landscape design to Pink Out Inc's yearly charity auction. Pink Out Inc. provides financial assistance to women in the Hanover area who are going through breast cancer treatment.
Since 2012, Alex has been actively involved with The Spring Grove Chamber of Commerce by attending committee meetings and the majority of the events. He was elected Vice President at the end of 2014. Each year, The Exchange Club of Hanover hosts the Hanover Home and Garden Show. Alex would always have a landscape display in the show. In 2013, he joined the service club and began volunteering with local club events. In 2014 he was asked to serve on the Board of Directors where he helps lead the club.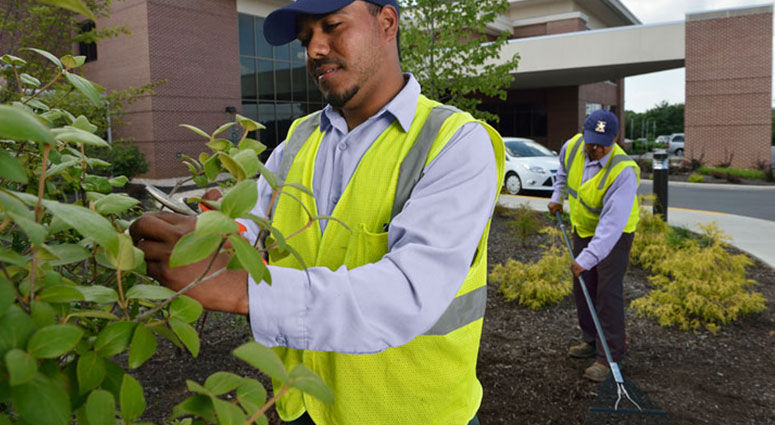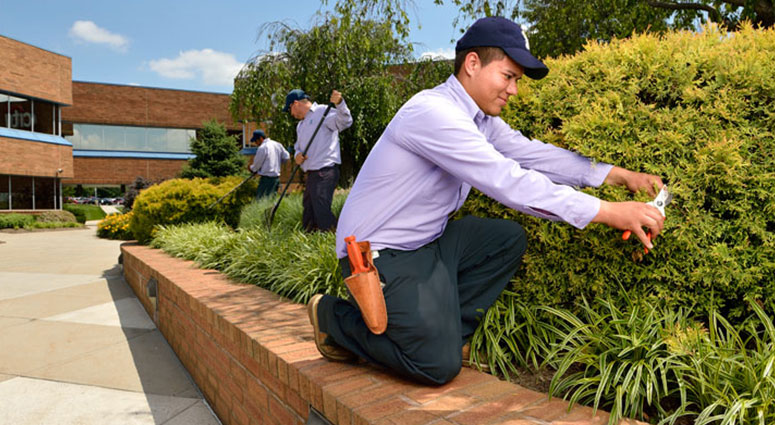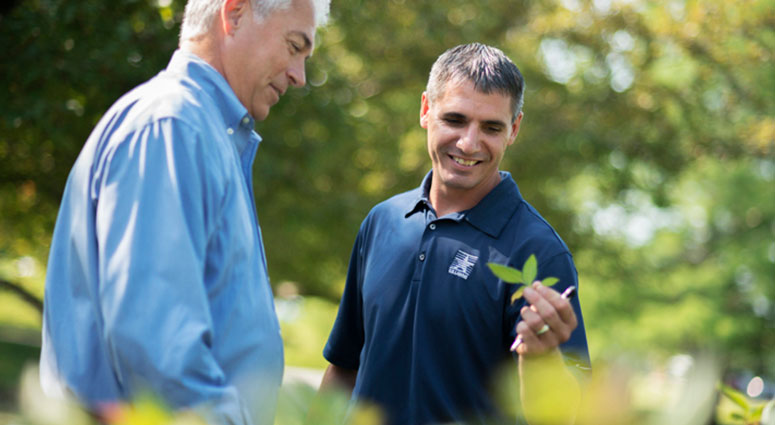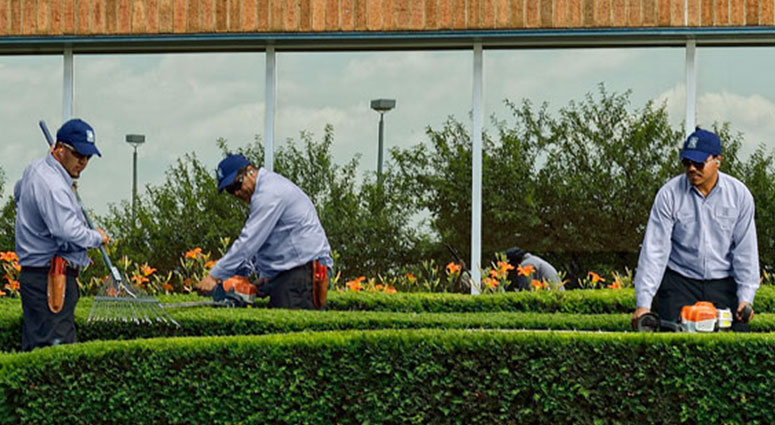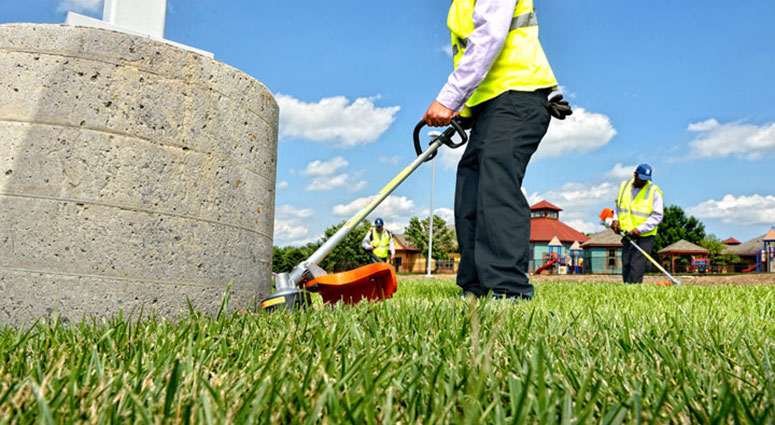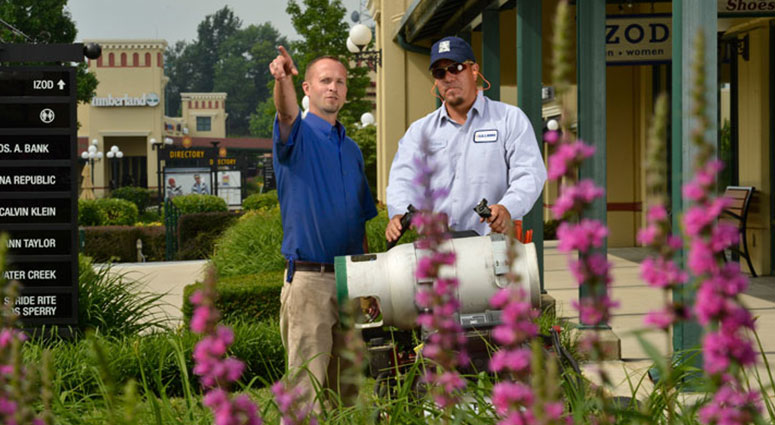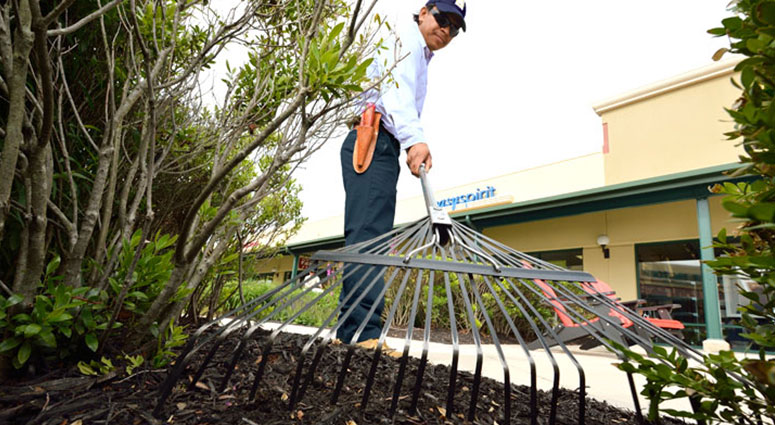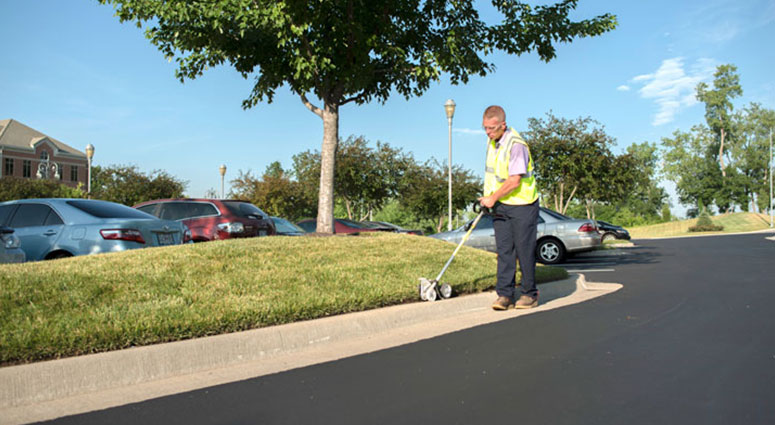 We serve businesses in the following zip codes:
17516, 17582, 17512, 17547, 17502, 17407, 17034, 17408, 17113, 17327, 17370, 17315, 17365, 17055, 17340, 17325, 21160, 21161, 21727, 21132, 21053, 21120, 21102, 17565, 17532, 17518, 17011, 17019, 17320, 17319, 17329, 17070, 17339, 17362, 17364, 17404, 17301, 17344, 17316, 17331, 17350, 17372, 17402, 17347, 17361, 17313, 17356, 17360, 17322, 17363, 17366, 17368, 17057, 17352, 17309, 17302, 17563, 17406, 17345, 17403, 17349, 17401, 17321, 17314
Commercial Lawn Care in York, Pennsylvania
The borough of Hanover, Pennsylvania is located just a few miles away from York and is known as the "snack food capital" of the country. Companies such as Snyder's of Hanover and Utz Quality Foods call it home. This distinction has been a boon to the town's economy, with tourism playing a major role alongside the retail and manufacturing industries.
Hanover has always enjoyed a robust economy due to the presence of numerous commercial establishments. By promoting these businesses, the city has turned itself from a quiet town into a regional leader of commerce.
The area is known for its high-quality establishments and aesthetically-pleasing properties that attract locals and tourists, alike. Towards this end, U.S. Lawns of York offers effective commercial lawn care services in Hanover and York, PA. We use only the latest lawn care tools and techniques to give you frontage that is as enticing and visually appealing to customers as it is professional-looking.