HOW CAN WE SERVE YOU?
Let our experienced Clarksville professionals provide the skills to meet your commercial landscaping needs.
Request a free proposal
Commercial Landscaping Services in Clarksville, TN
Serving Properties in Clarksville, Springfield, Cumberland Heights, Greenbrier, Coopertown, Sango, Fort Campbell KY, and the Surrounding Communities
Your Clarksville Lawn Care & Landscape Management Experts
Local owner-operator Ronnie Moore and the team at U.S. Lawns of Clarksville are experts in everything your landscape needs to remain beautiful, healthy, and thriving. Whether we're just handling the basics like mowing and debris removal, or we're providing more specialized services like irrigation design, installation, maintenance and repairs, or transforming your grounds into an outdoor public space with our landscape improvement services, U.S. Lawns of Clarksville has you covered. We can even take care of your snow removal and ice management services during the winter. At U.S. Lawns of Clarksville we are dedicated to delivering our services with the utmost of quality, consistency, and care.
If you're looking for landscaping professionals with the capabilities to design an annual landscape management plan that includes mulching, weed control, plant health services, grass overseeding, aeration, water management, seasonal color, and everything else essential to your landscape, contact U.S. Lawns Team 537.
Our landscaping specialists are available to provide professional grounds care services for commercial properties located in Clarksville, Springfield, Cumberland Heights, Greenbrier, Coopertown, Sango, Fort Campbell KY, and the surrounding communities so request your free proposal today!
Contact Us
U.S. Lawns – Clarksville
Team 537
2386 Rossview Rd.
Clarksville, TN 37043
(931) 648-1101

LAWN MAINTENANCE & GROUNDS CARE – Clarksville – TEAM 537

Clarksville, Tennessee is the fifth-largest city in the state — coming after Nashville, Memphis, Knoxville, and Chattanooga. It is the county seat of Montgomery County and has an estimated 170,597-plus residents. It is also the principal and central city of the Clarksville Metropolitan Area, which includes two Tennessee counties and two Kentucky counties. Given the rich population numbers, the city is very much alive and bustling.
The economy in Clarksville is thriving, too. Some of the major industrial employers include HVAC system manufacturers, plumbing fixtures manufacturers, automobile components manufacturers, technological companies, and customer management corporations. Locally-based companies work hard to maintain a thriving economy, and to appeal to local customers. U.S. Lawns of Clarksville has a unique way of helping local companies and corporations. Through commercial landscaping services in Clarksville and the nearby areas, we make sure your establishment always looks its best — so you can focus on growing your business. From basic landscape maintenance to intensive lawn care, you can be sure that our services address your landscaping concerns and increase your curb appeal.
ABOUT THE OWNER
Philip Hagewood
Philip Hagewood owns and operates U.S. Lawns in Clarksville, TN. He is dedicated to providing quality service through open communication with customers, striving to make their customers' jobs easier every day. He is passionate about ongoing employee training and efficiencies and enjoys providing opportunities for his employees to learn, succeed and grow within the U.S. Lawns family.
REVIEWS
Emily Posts
14:25 25 May 21
US Lawns of Clarksville has maintained the property where I live for several years. Service during past maintenance seasons has not been spectacular, but they have always been responsive when it comes to taking care of problems. This year they have done a great job maintaining my lawn, I truly have no complaints about the service I have received, and I am happy to continue working with them.
U.S. Lawns in YOUR Community
You'll find every U.S. Lawns owner in the community, helping to make the places we live a little better for us all. From charities to golf tournaments to volunteer work, we're active in giving back to our neighbors.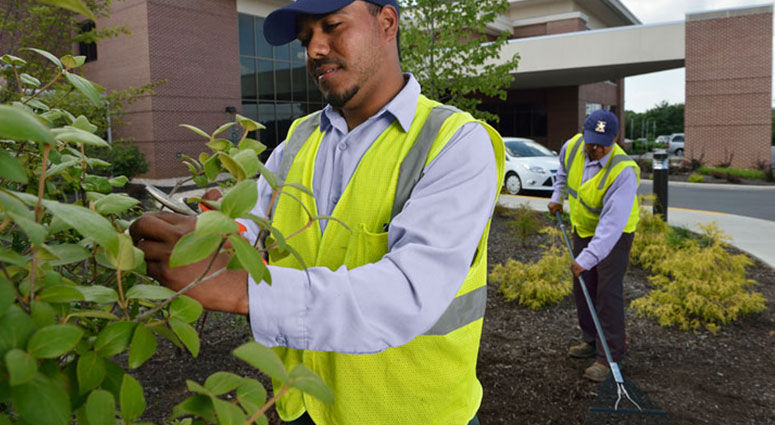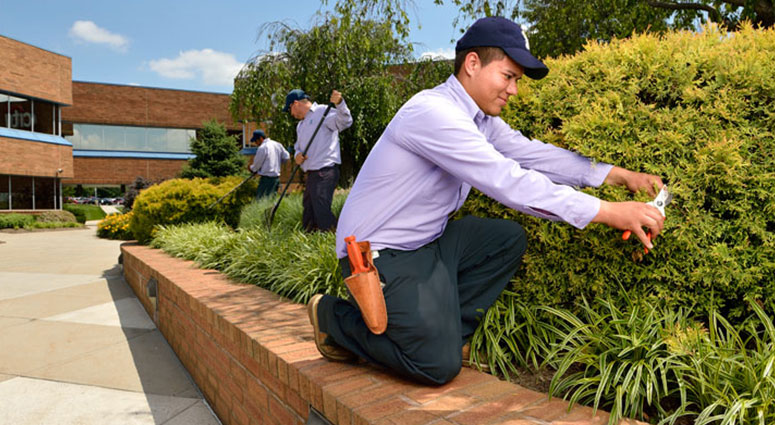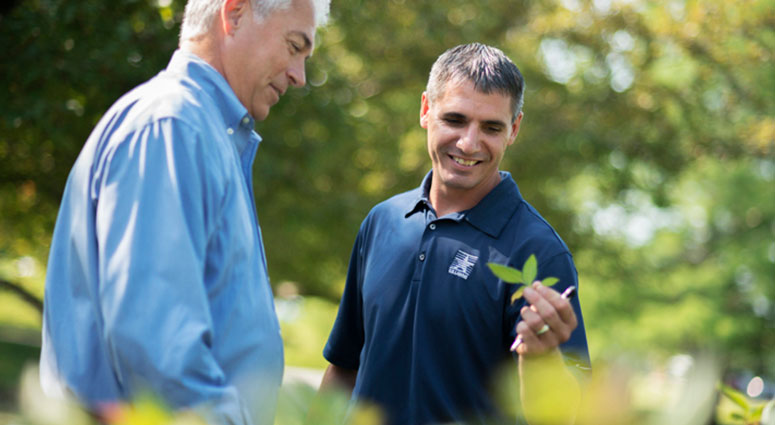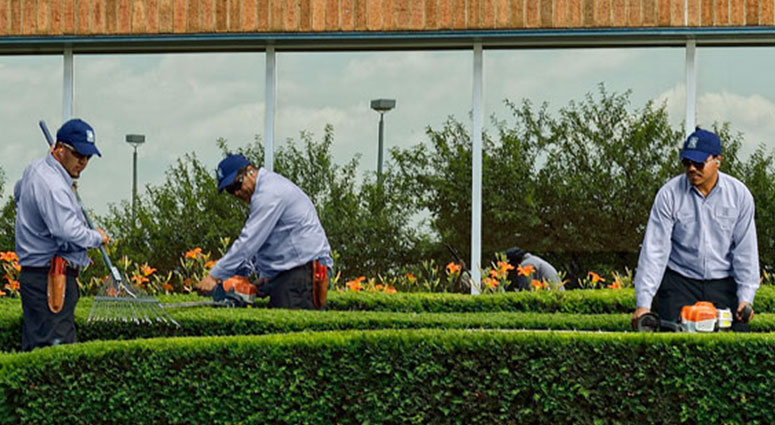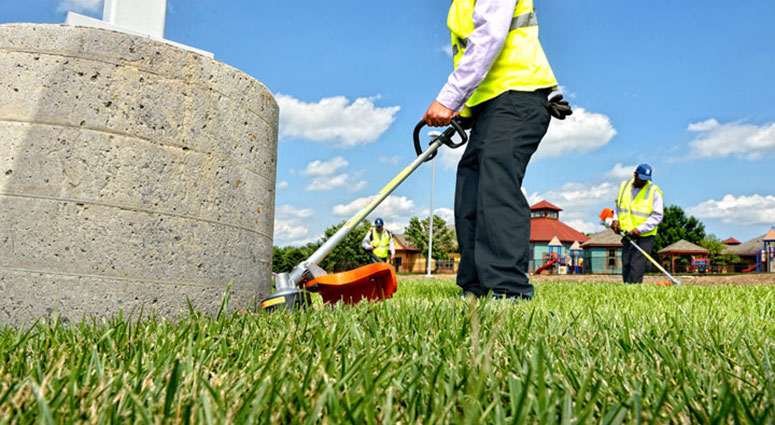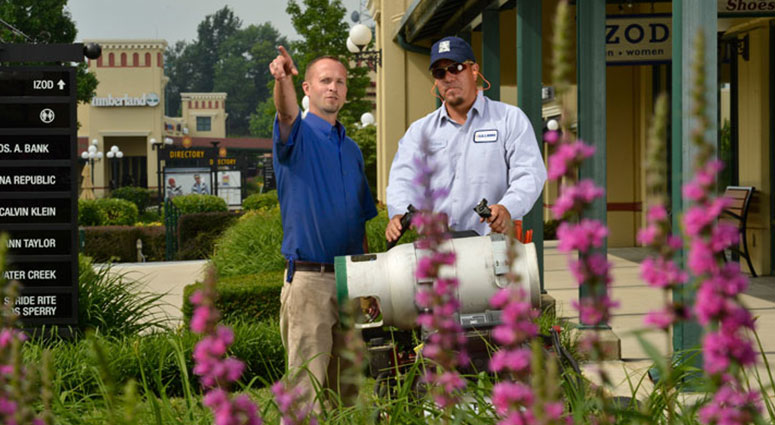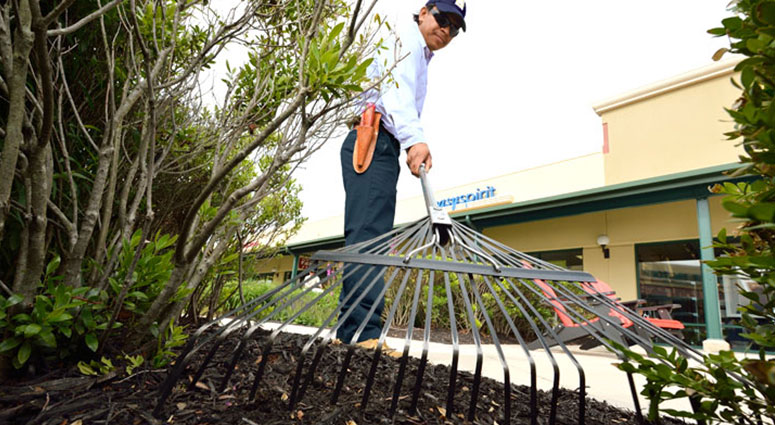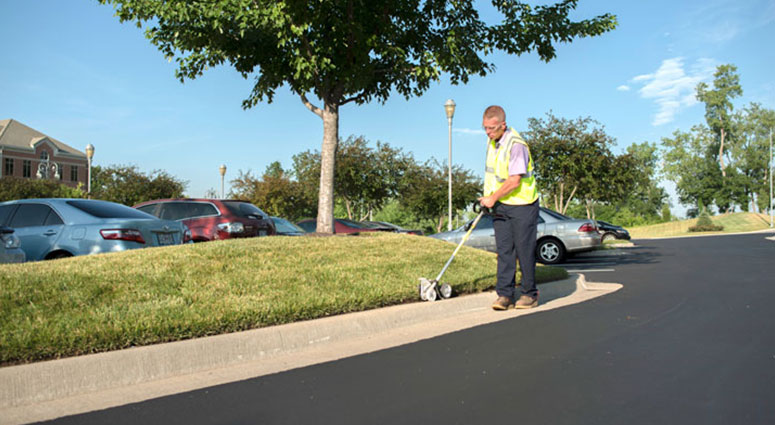 We serve businesses in the following zip codes:
37010, 37015, 37023, 37032, 37035, 37036, 37040, 37042, 37043, 37044, 37049, 37050, 37051, 37052, 37061, 37072, 37073, 37079, 37080, 37141, 37142, 37146, 37148, 37171, 37172, 37188, 37191, 42134, 42202, 42204, 42223, 42234, 42236, 42240, 42254, 42262, 42265, 42266, 42286
Commercial Lawn Care in Clarksville, Tennessee
Fort Campbell, Kentucky is a U.S. Army installation situated on the Kentucky-Tennessee border. It is home to the 101st Airborne Division as well as to the 160th Special Operations Aviation Regiment. This U.S. Army installation has lush lawns and green surroundings.
U.S. Lawns of Clarksville helps your commercial establishment reflect the beauty of the environment through full-service commercial lawn care in Fort Campbell, KY. Our locally owned company provides services that beautify your community, make your establishment look more appealing, and help your business grow. At U.S. Lawns of Clarksville we customize our services based on what your lawn needs the most, from basic lawn care to more advanced offerings like hardscaping and irrigation systems.