HOW CAN WE SERVE YOU?
Let our experienced Memphis East professionals provide the skills to meet your commercial landscaping needs.
Request a free proposal
COMMERCIAL LANDSCAPING SERVICES IN Memphis East, TN
Serving Properties in East Memphis, North Memphis, Germantown, Collierville, Piperton, Rossville, Moscow, Williston, Oakville, and the Surrounding Communities
Your Memphis East Lawn Care & Landscape Management Experts
Owner-operator Drew Eaton and the U.S. Lawns of Memphis East team focus solely on commercial properties offering a wide range of landscaping services to business owners in East Memphis, North Memphis, Germantown, Collierville, Piperton, Rossville, Williston, Oakville, and the surrounding communities.
We offer basic lawn maintenance services that include anything your turf needs to stay looking its best but in general it includes mowing, weed control, fertilization, pruning, edging, and aeration. We also offer more advanced landscaping services that range from landscape renovations, to hardscaping design and installation, as well as landscape enhancements, and even irrigation system maintenance and water management.
At U.S. Lawns of Memphis East we take pride in a 100% customer satisfaction rate and always promise to make things right if our service ever falls short. Contact U.S. Lawns of Memphis East today to learn more and request a free proposal for one of our comprehensive landscape management plans.
Contact Us
U.S. Lawns – Memphis East
Team 638
4926 Old Summer Road
Memphis, TN 38122
(901) 827-7601

LAWN MAINTENANCE & GROUNDS CARE – Memphis East – TEAM 638

Here at U.S. Lawns Memphis East we take great pride in offering a complete suite of fully customizable landscape management services that allow us to meet the landscaping needs of all commercial property owners. From basic turf care, to landscape renovations, enhancements, even water management we can handle it all reducing your need to work with multiple contractors when it comes to maintaining your landscape.
Every service we offer can be custom tailored to the needs of your property so that everything is taken care of and you're not stuck paying for a rigid package that includes services you don't need.
ABOUT THE OWNERSHIP
​Drew Eaton
Drew brings to his U.S. Lawns franchise an extensive background in business administration and a personal passion for the landscape industry. A former healthcare Vice President holding a Bachelor of Business degree from Ole Miss and a Masters in Healthcare Administration from the University of Memphis, Drew understands that the principles of doing good business span industry lines.
He believes wholeheartedly in honest and efficient communication, integrity and transparency, and treating those around him with the utmost grace and respect. His breadth of knowledge in both management and the green industry allows him to run his business in a way that promotes client satisfaction and exceeds expectations at all stages of planning and implementation of landscaping. Drew's greatest joy in this business comes from the melding of his corporate experience and his grounds care interests to serve the green needs of Memphis in an unprecedented and unmatched way.
In his downtime, Drew is active in his church and enjoys time on the golf course. He is married to his college sweetheart, Dr. Carrie Eaton, who is a local audiologist with Thrive Hearing and Tinnitus Solutions. They are expecting their first son in January of 2019.
U.S. Lawns in YOUR Community
You'll find every U.S. Lawns owner in the community, helping to make the places we live a little better for us all. From charities to golf tournaments to volunteer work, we're active in giving back to our neighbors.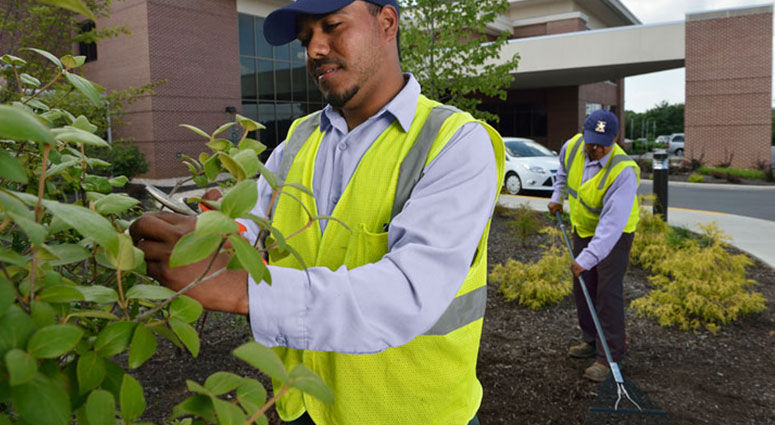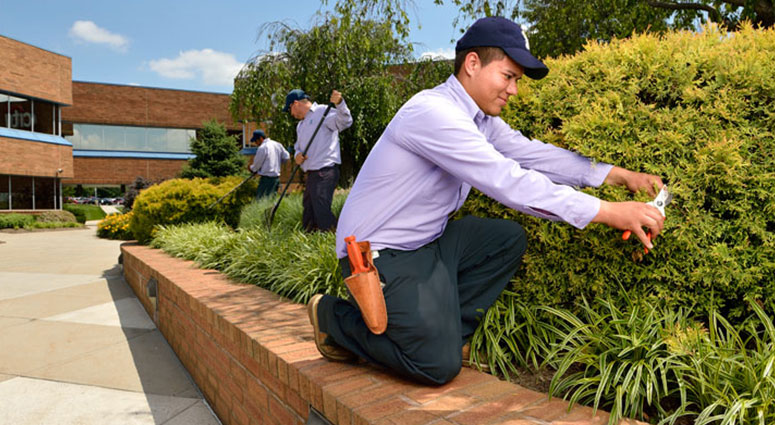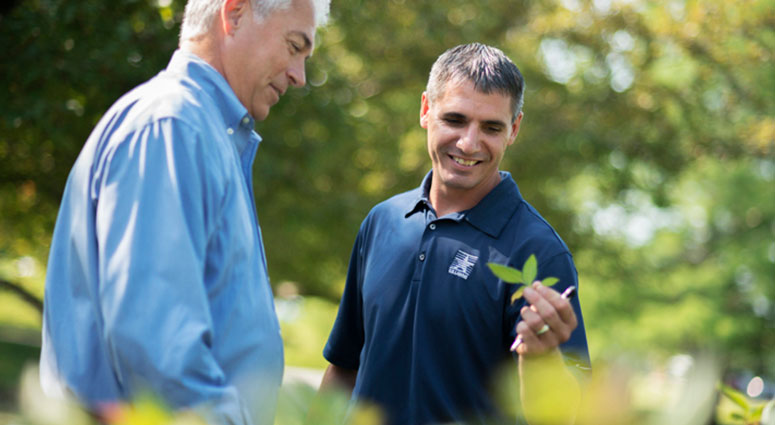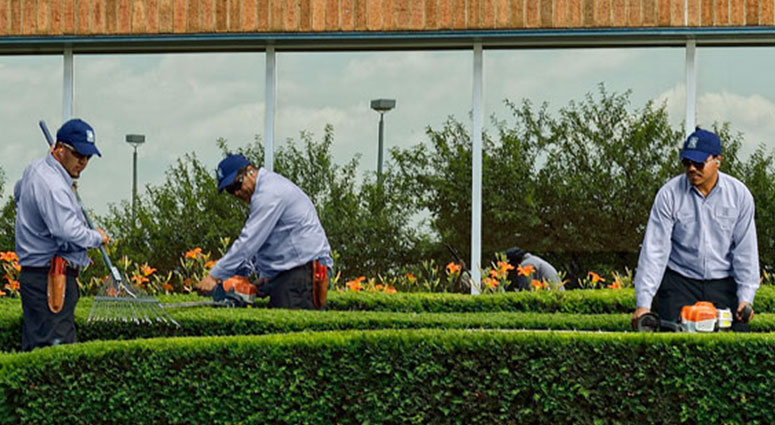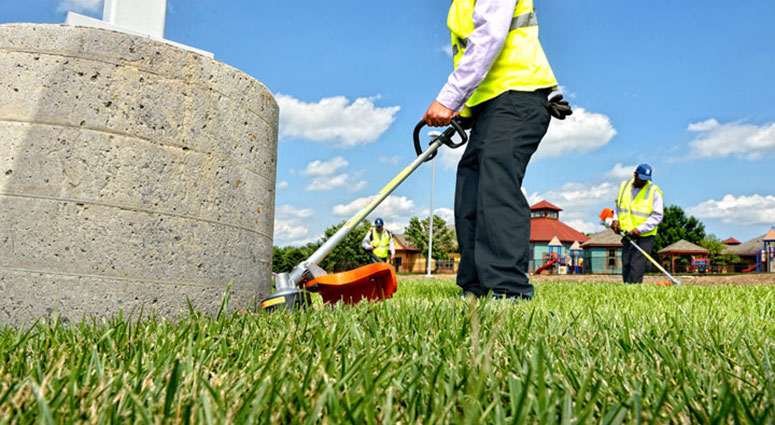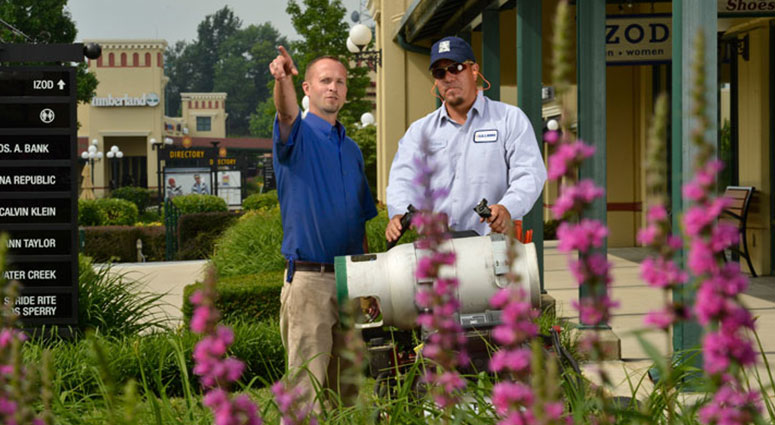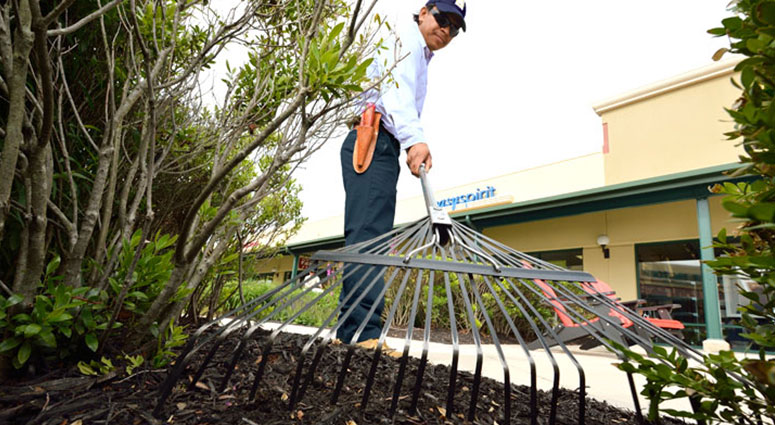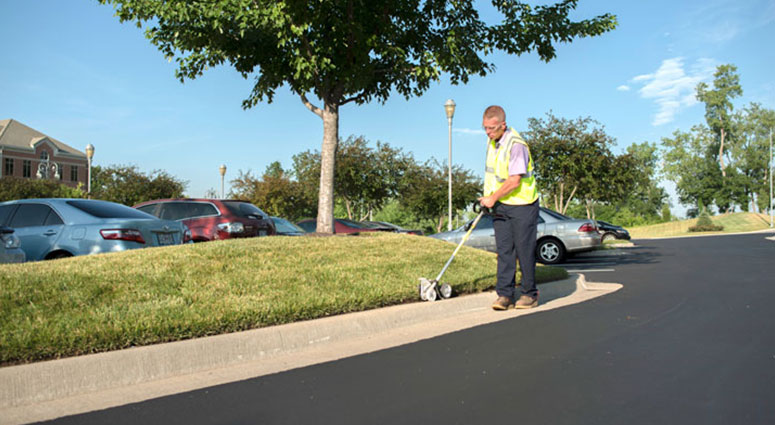 We serve businesses in the following zip codes:
38017, 38018, 38066, 38076, 38104, 38105, 38111, 38112, 38114, 38115, 38115, 38117, 38118, 38118, 38119, 38119, 38120, 38125, 38126, 38132, 38138, 38139, 38141
Commercial Lawn Care in Memphis East , Tennessee
Each U.S. Lawns location is locally owned and operated by a long standing member of your community meaning you get to work with someone who is familiar with the climate of your region and knows exactly what it takes to keep your landscape thriving throughout every season. Your local U.S. Lawns office of Memphis East is also able to lean on the expertise that comes from being backed by a nationwide network. This has allowed every U.S. Lawns location to consistently deliver on being the leading provider of comprehensive commercial landscaping services in their local community.
You can expect more of the same from U.S. Lawns of Memphis East. It is owner Drew Eaton's goal to remove landscaping from your responsibilities so that you can focus on the day-to-day operations of your business while leaving the landscaping to the experts.