HOW CAN WE SERVE YOU?
Let our experienced Cincinnati East professionals provide the skills to meet your commercial landscaping needs.
Request a free proposal
COMMERCIAL LANDSCAPING SERVICES IN Cincinnati East, OH
Serving Properties in East Cincinnati, Amberley, Lebanon, Blue Ash, Montgomery, Mason, Olde West Chester, Morrow, and the Surrounding Communities
Your Cincinnati East Lawn Care & Landscape Management Experts
Your locally owned and operated U.S Lawns Team 226 is the leading provider of commercial landscaping services in Cincinnati, OH. At U.S. Lawns of Cincinnati East we offer year-round full service landscape management services that include everything from basic lawn care and landscape maintenance, to irrigation maintenance and repair services, landscape enhancement services, and even snow plowing and ice management services during the winter.
Our landscape enhancement services can be customized to just about anything you're looking to improve with your landscape from the planting of seasonal flowers, to the design and installation of new hardscaping, and even the planting of ornamental trees and shrubs. Whether your looking for minor landscape improvements, or a full-scale landscape renovation U.S. Lawns of Cincinnati East is here to help.
We offer our services to commercial establishments in East Cincinnati, Amberley, Lebanon, Blue Ash, Montgomery, Mason, Olde West Chester, Morrow, and the surrounding communities. Get in touch with U.S. Lawns of Cincinnati East today.
Contact Us
U.S. Lawns – Cincinnati East
Team 226
2951 P.G.Graves
Evendale, Ohio 45241

LAWN MAINTENANCE & GROUNDS CARE – Cincinnati East – TEAM 226

Known as the "Paris of America," Cincinnati is home to numerous architectural landmarks, with some buildings dating back to the early 1800s. As the first major city to develop after the Revolutionary War, some scholars consider Cincinnati to be the first true "American" city. Near the end of the 19th century, Cincinnati was noted for its ambitious architectural projects.
Buildings like the Cincinnatian Hotel, the Shillito Department Store, and the Music Hall were instrumental in cementing Cincinnati as one of the country's premier architectural leaders. With this in mind, it's important for commercial properties in the city to reflect Cincinnati's unique and esteemed reputation by maintaining clean, pristine, and professional-looking frontage. Commercial landscaping services in East Cincinnati help business establishments honor the history and heritage of the city with a fitting curb appeal. As a leading expert in landscaping and lawn care services, U.S. Lawns of Cincinnati East can provide commercial owners in Cincinnati the best, most cost-efficient landscaping solutions for their property.
ABOUT THE OWNERSHIP
Ryan Kirkham
Ryan Kirkham started a residential landscape maintenance company in Columbus when he was 16. As he gained more experience, he decided to expand his expertise and learn more about servicing commercial clients.
At the age of 20, Ryan sold his business and moved to Cincinnati, where he joined U.S. Lawns and continues to grow his commercial landscape maintenance business. A strong believer in people, process and product, for Ryan it's all about bringing in the right people, and providing them with the tools to grow within the organization. His focus is to help his employees establish goals and a future, whether their long-term goal is to remain on Ryan's team or not, and his philosophy proves successful every day through his client satisfaction and retention. "We have a proven process, by investing in people we can guarantee a great product."
U.S. Lawns in YOUR Community
You'll find every U.S. Lawns owner in the community, helping to make the places we live a little better for us all. From charities to golf tournaments to volunteer work, we're active in giving back to our neighbors.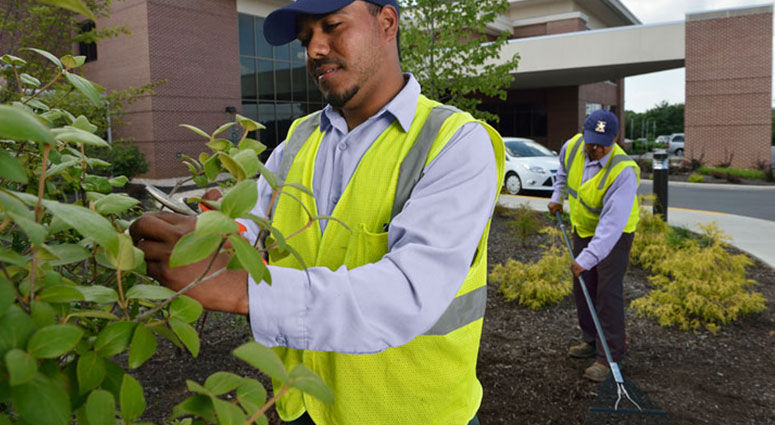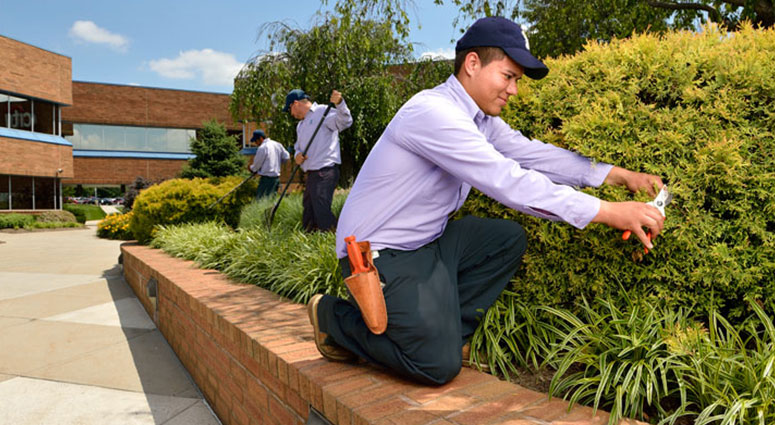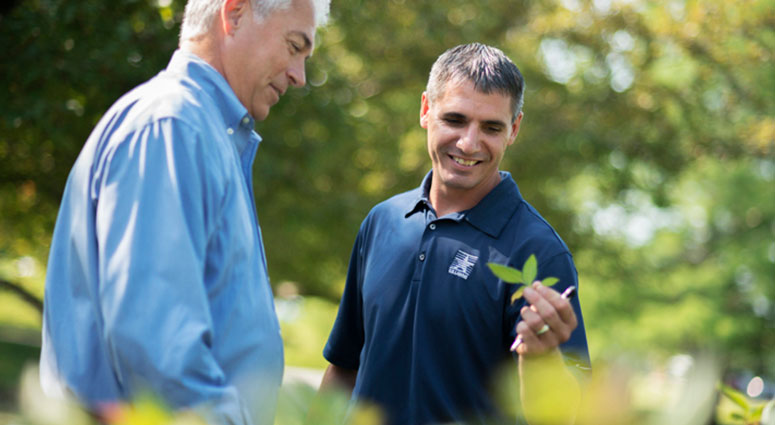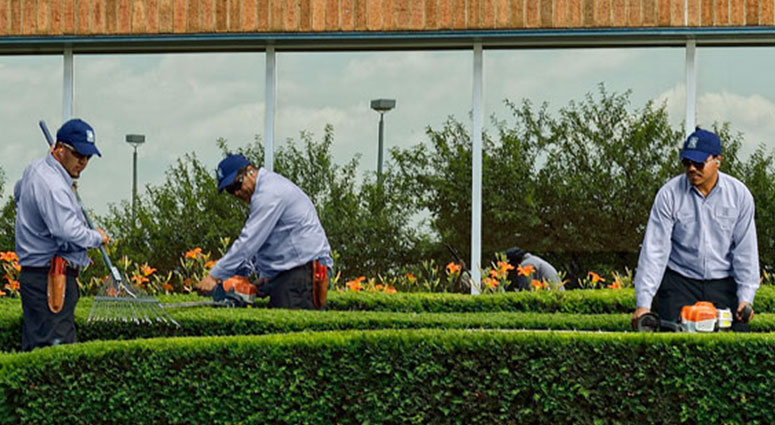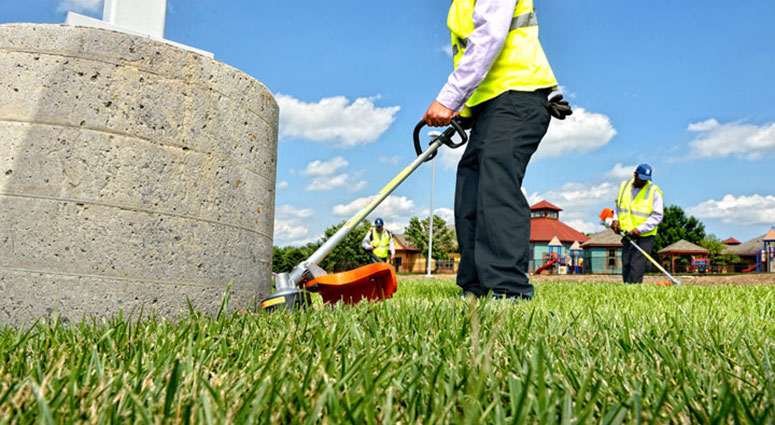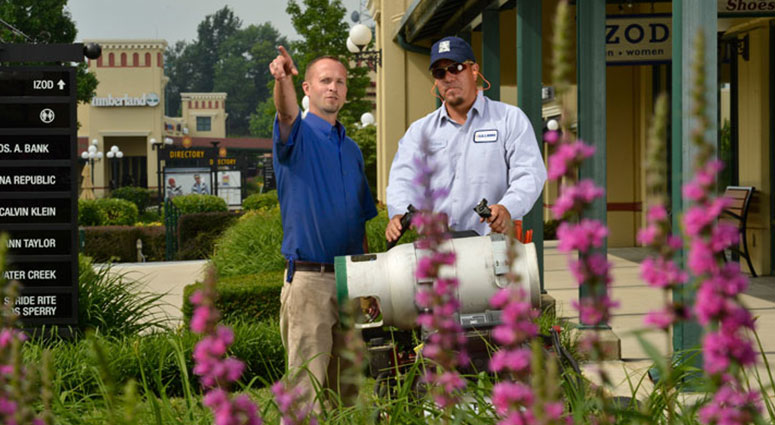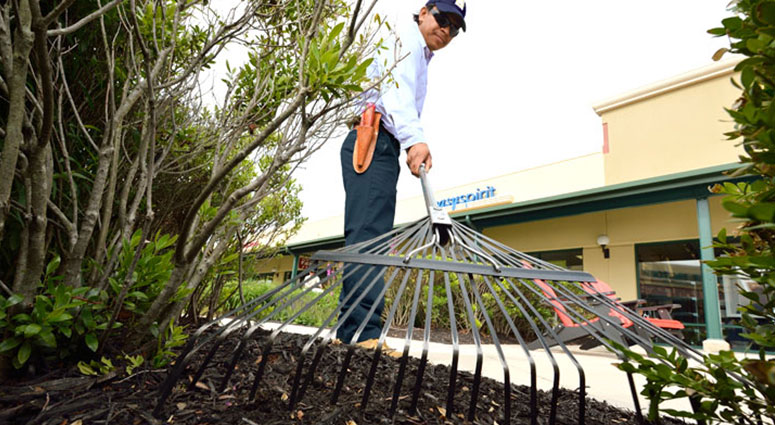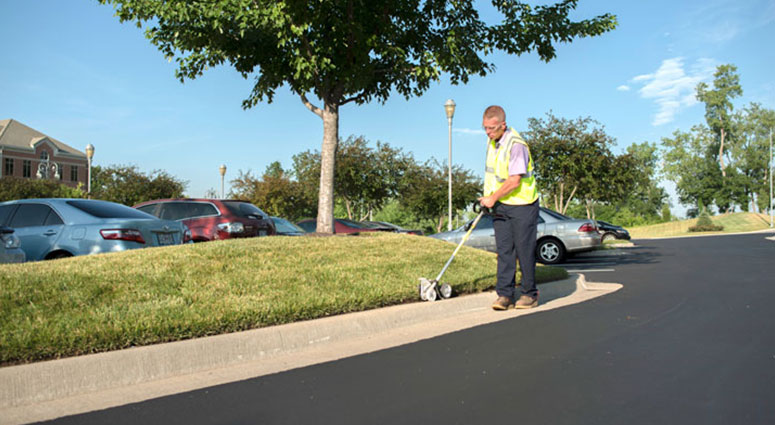 We serve businesses in the following zip codes:
45011, 45217, 45215, 45229, 45246, 45216, 45237, 45069, 45212, 45209, 45241, 45044, 45213, 45236, 45050, 45227, 45242, 45243, 45249, 45040, 45036, 45140, 45039, 45034, 45065, 45152
Commercial Lawn Care in Cincinnati East, Ohio
Lebanon, Ohio is regarded by many as a cultural hub in Warren County because of its historical landmarks. The city is home to the Golden Lamb Inn, which is the oldest hotel in Ohio. This hotel has the distinction of having been visited by 12 U.S. Presidents, from William Henry Harrison, to James Garfield, all the way to George W. Bush.
Downtown Lebanon is also home to numerous antique and specialty shops, each one offering a glimpse of the nation's history. To this end, commercial properties in Lebanon strive to maintain curbs that honor the noble history of the area. U.S. Lawns of Cincinnati East commercial lawn care services in Lebanon gives our clients a chance to show off impressive landscapes as well as give customers and visitors a taste of picturesque small-town America.