HOW CAN WE SERVE YOU?
Let our experienced Hampton Roads professionals provide the skills to meet your commercial landscaping needs.
Request a free proposal
COMMERCIAL LANDSCAPING SERVICES IN Hampton Roads, VA
Serving Properties in Virginia Beach, Norfolk, Chesapeake, Portsmouth, Suffolk, Hampton, Newport News, Williamsburg, Yorktown, James City County, Isle of Wight County, Smithfield, Toano, Lightfoot, and the Surrounding Communities
Your Hampton Roads Lawn Care & Landscape Management Experts
U.S. Lawns of Hampton Roads has been the premier provider of commercial landscaping services in the region for many years. We offer our clients a full-suite of landscaping services so that business owners and property managers can rest easy knowing that they've got all of their landscaping needs taken care of.
Our team offers basic lawn care services such as mowing, weeding, as well as landscape maintenance, but we also offer so much more! In addition to basic landscaping services, we are able to offer our clients services such as irrigation maintenance, design and repair services, landscape renovation and enhancement services, hardscaping design, along with installation, even ornamental tree and shrub care. U.S. Lawns of Hampton Roads is able to customize landscape management plans to meet just about any property's needs so don't hesitate to ask about other services we offer.
​Our landscape management team offers services in Virginia Beach, Norfolk, Suffolk, Portsmouth, and throughout the surrounding communities of Hampton Roads.
Contact us today and we'll put together a proposal for a comprehensive landscape management plan that takes care of all of your landscaping needs.
LAWN MAINTENANCE & GROUNDS CARE – Hampton Roads – TEAM 113

The Hampton Roads Metropolitan Area covers cities and counties in southeastern Virginia and northeastern North Carolina. It is referred to as "America's First Region" in homage to its cultural and historic significance in American history. Beyond the historical value of the region, Hampton Roads also boasts vast, natural landscapes that range from miles of beautiful beaches along the Chesapeake Bay and Atlantic seacoast, to inland Lake Drummond and the Southeast Maritime Forest.
Additionally, Hampton Roads has always been an economic powerhouse in the region, and is no stranger to commercial growth. In fact, the area has enjoyed constant economic stability since the early 20th century, with commercial and retail centers having opened up across the region.
Commercial properties in the area would do well to keep up with the orderly, yet vibrant cityscape by maintaining frontage that is polished and well-kept. Our commercial landscaping services in Hampton Roads can help commercial property owners increase their curb appeal by keeping their lawns lush all-year round.
ABOUT THE OWNERSHIP
Steve & Teana Ferguson
Our passion for horticulture began early. Teana grew vegetables with her mom as a young girl and went on to study horticulture in high school. Steve worked for a large wholesale nursery and landscaped on the weekends for his father's construction company. Steve went on to study plant biology at Christopher Newport College. A longing for the old days brought us back to the landscaping and we are more passionate than ever about the green industry. We are continuously focused on customer service, team/employee development and community service. Listening and communicating with our customers and employees is the heart of everything we do.
REVIEWS
Phong Vy
16:18 25 Oct 23
I really needed my lawn done. They were very professionals and friendly.
U.S. Lawns in YOUR Community
Steve and Teana's passion is serving, not only our customers but the community. They as a couple, and U.S. Lawns Hampton Roads as a company, have sponsored several youth sports teams, a local youth race car driver, also with the cooperation of a client sponsored two families over the Christmas holidays. They have been involved with donations to the Boys and Girls Club, St. Baldrick's, Cystic Fibrosis Foundation and ALS, as well as worked with Veterans from our local area providing landscape services, yard clearing, and cleaning.
Steve and Teana both currently serve on the board for their local Homeowner associations, and Teana has a chair on Community Associations Institute which supplies education and networking opportunities to community associations.  In early 2014 U.S. Lawns of Hampton Roads also started reducing their ecological footprint by going paperless with almost all office functions, and by transitioning all mowers over to propane fuel. We are in the business of making and keeping the world beautiful, with just a little effort in paper reduction, emissions, and consumption of the earth's resources it can make a huge difference in our local area along with the world as a whole.​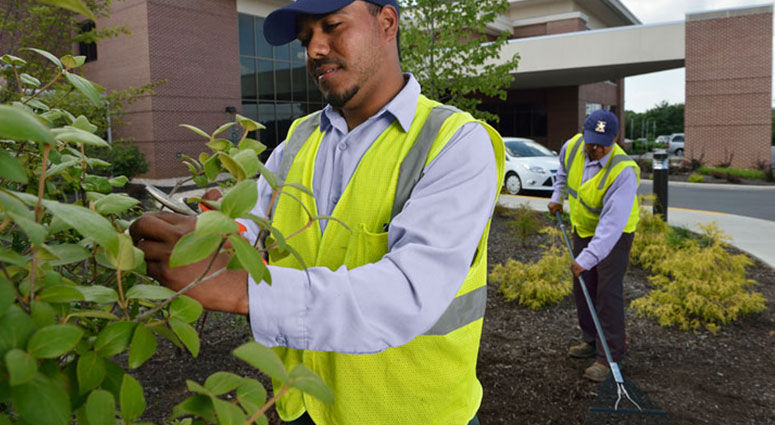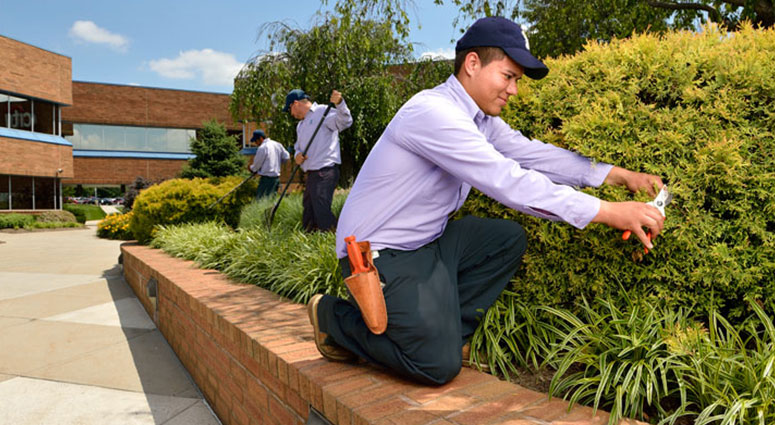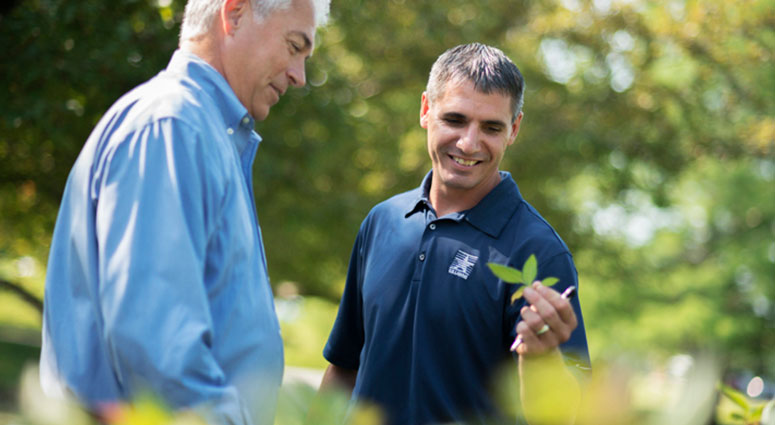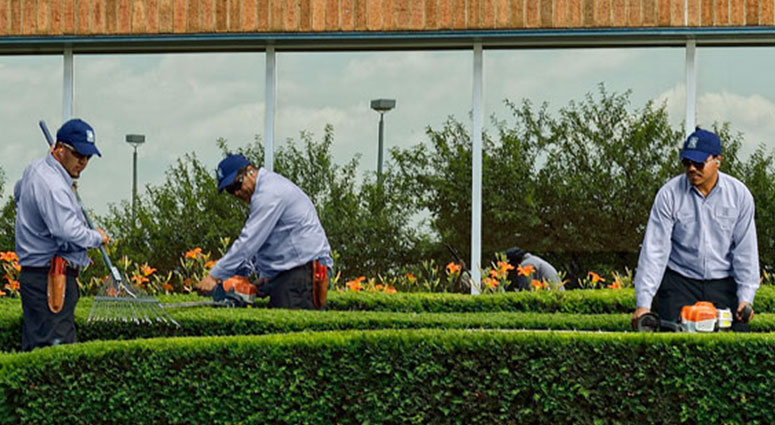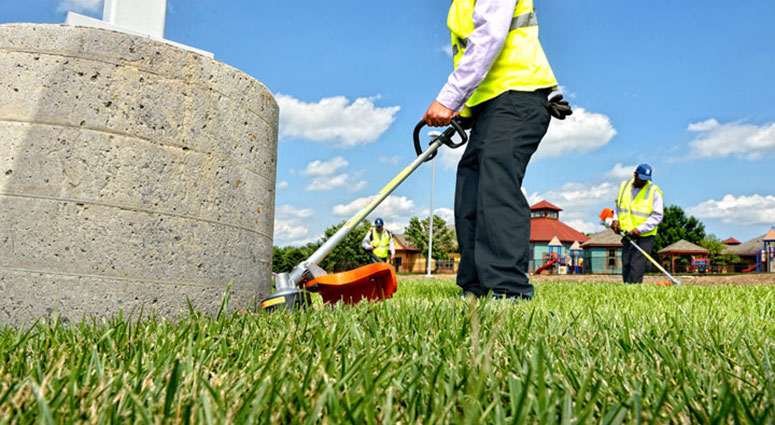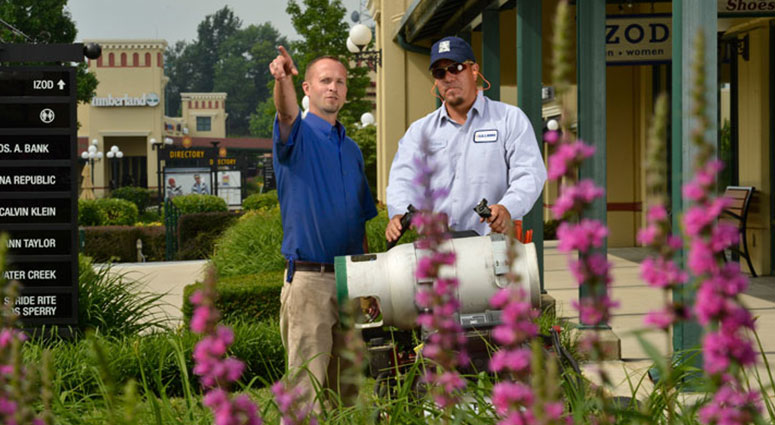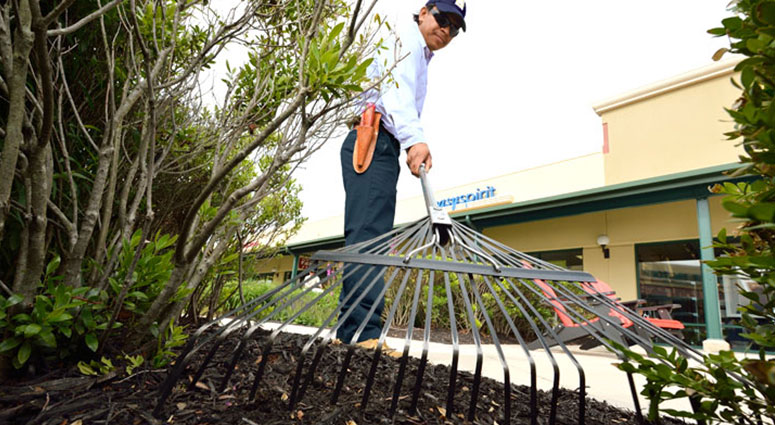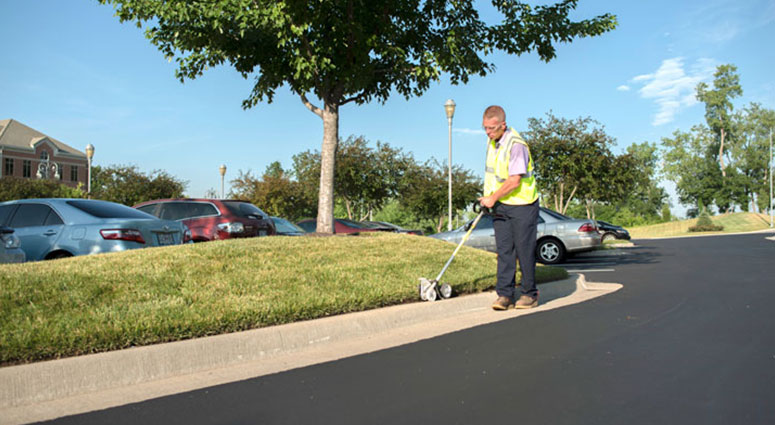 We serve businesses in the following zip codes:
23651, 23507, 23663, 23508, 23505, 23511, 23605, 23601, 23602, 23603, 23604, 23186, 23487, 23188, 23185, 23690, 23701, 23669, 23703, 23323, 23666, 23696, 23321, 23322, 23693, 23433, 23436, 23692, 23435, 23314, 23432, 23691, 23434, 23081, 23430, 23681, 23324, 23709, 23707, 23667, 23704, 23702, 23668, 23708, 23320, 23551, 23510, 23664, 23456, 23453, 23515, 23517, 23503, 23523, 23662, 23661, 23665, 23607, 23504, 23501, 23606, 23509, 23608, 23518, 23325, 23513, 23502, 23464, 23883, 23455, 23462, 23459, 23463, 23454, 23452, 23451, 23460
Commercial Lawn Care in Hampton Roads, Virginia
Many businesses and commercial property owners in Hampton Roads choose U.S. Lawns for their lawn care, landscaping, grounds care, and irrigation needs. This is because U.S. Lawns has built a reputation of being one of the premier full-service commercial landscaping companies nationwide, while also offering their clients local expertise since each and every U.S. Lawns location is locally owned and operated.
With decades of experience in providing landscaping and lawn care in Hampton Roads, Virginia you can count on U.S. Lawns team 113 to provide expert knowledge and customized plans that perfect for Virginia Beach and Norfolk area businesses.